Southern Cheyenne Child's Beaded Moccasins - C3732C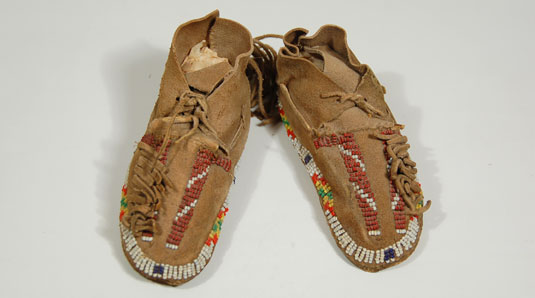 I am not familiar with moccasins or with beadwork but I was told by an Indian dealer that these were most likely Southern Cheyenne, so I accept his analysis. The soles show wear patterns. I do not know the age of the moccasins but they were estimated to date to circa 1910.
The Cheyenne (Tsitsistas/The People) were once agrarian, or agricultural, people located near the Great Lakes in present-day Minnesota. The Cheyenne language is a unique branch of the Algonquian language family.
Read more about these moccasins here..