Thinking of hiring an art appraiser?
Category:
General
| Posted by |
Tue, Dec 6th 2016, 1:49pm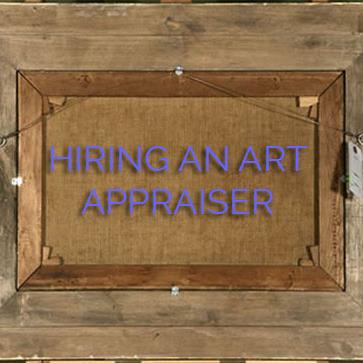 Art appraisals are an important part of assessing value for an artwork. This is needed for selling art, donating art, and for some tax and financial purposes. Due to the shifting nature of the market, it's best to appraise art every 2-5 years. There are several factors to consider when hiring an art appraiser. An improper or biased evaluation could misrepresent the overall value of the piece and could negatively affect future resell. By taking the time to find the proper appraiser, collectors can better maintain their investments.