Two Grey Hills Navajo Rug with Soft Tones - C3925B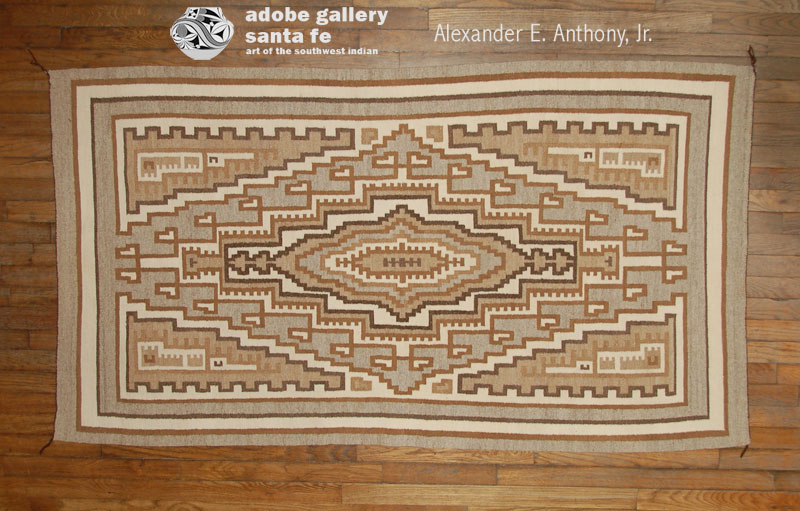 This rug from Two Grey Hills region of the Navajo Reservation was woven from all natural wool, probably from the weaver's own stock of sheep. The wool used was from brown and white sheep only. The light background tan color was achieved by carding white and brown wool with more white wool than brown. The other shades of brown were achieved in the same manner, but with more or less of one color of wool. The weaver, by not using black wool in the weaving, achieved a soft and mellow palette to the textile.
The weave of the rug is more suited for floor use than most Two Grey Hills textiles that are made of tapestry weave and therefore more suited as wall hangings. The soft color palette would be easy to decorate with.
Would you like to purchase or read more about this rug?