Unique and Unusual Southwest Pueblo Indian Pottery Exhibit
Category:
Pottery
| Posted by |
Thu, Apr 5th 2018, 10:12am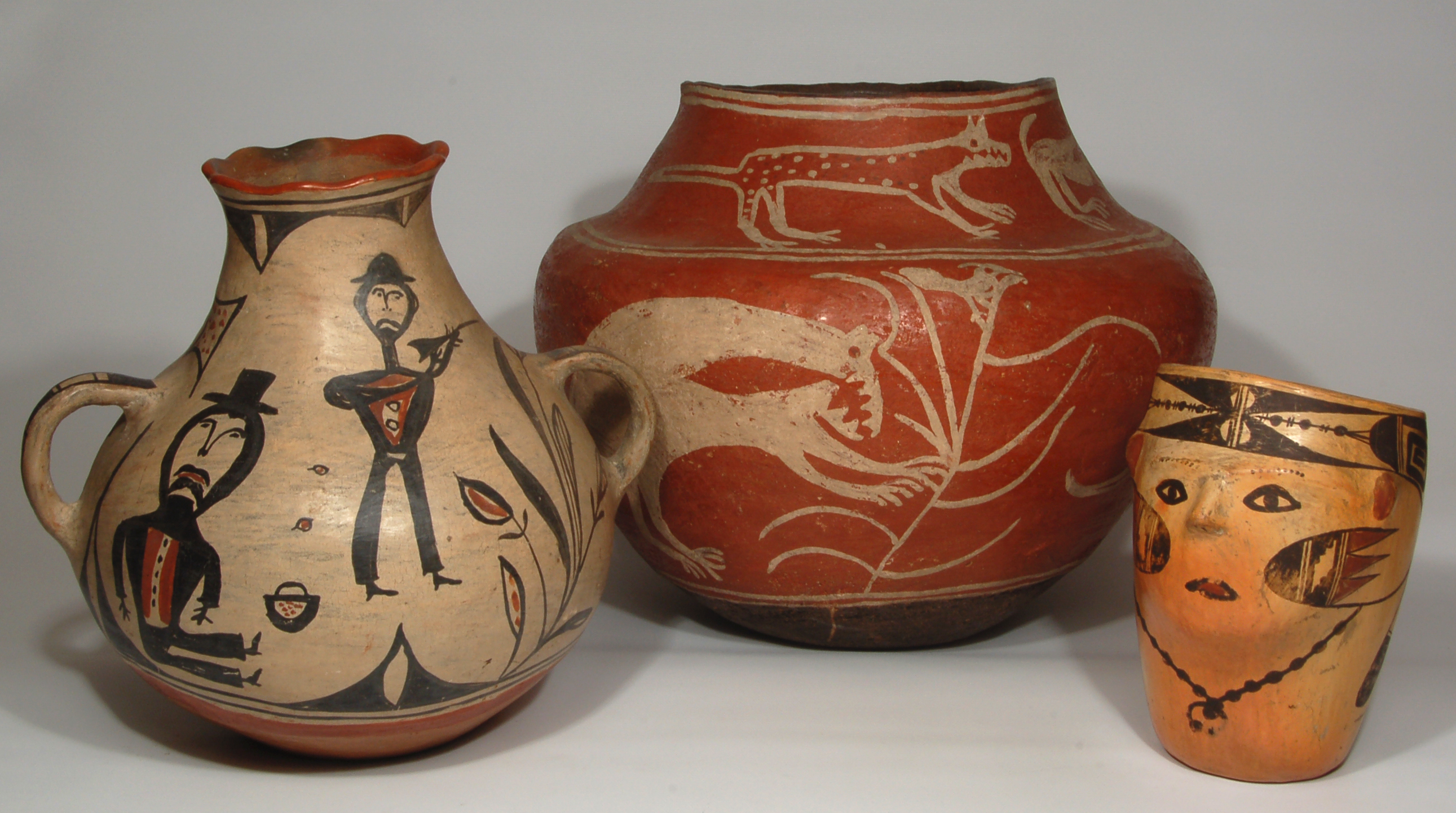 The Atchison, Topeka and Santa Fe Railway came to the American Southwest in the late 19th century, bringing with it a great deal of change for the region and its native inhabitants. The train brought a new brand of tourist: travelers from the East, looking for the exciting, romantic vision of the West that they'd heard and read about. These tourists wanted souvenirs to remind them of their Southwestern adventures.
Adobe Gallery's new exhibit "Unique and Unusual Pueblo Pottery" is mostly focused on unsigned historic works created during this productive period of growth and change. A handful of notably unique contemporary pieces from artists like Tony Da and Maria Martinez are also included. All together, these pieces-wildly varied in size, shape, form and function-form an excellent display of the incredible skill and boundless creativity of Pueblo Indian potters.
"Unique and Unusual Pueblo Pottery" opens on Friday, April 6th, 2018, with reception from 5-7 p.m. "Unique and Unusual Pueblo Pottery" will highlight works from a variety of potters and Pueblos that are unique in form, design, function, or style.
To learn more about this exhibit click here..