Visit Canyon Road in Santa Fe
Category:
General
| Posted by |
Thu, Jun 2nd 2022, 11:36am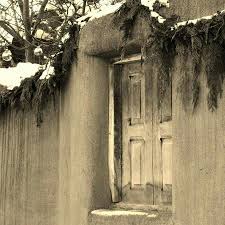 Santa Fe is a small city but has third largest art market in the United States.
It's easy to be overwhelmed by the art scene in downtown Santa Fe. The small city has over 250 to 350 (depending on who counts) galleries with pieces ranging from classic to contemporary. One hundred of those galleries are on Canyon Road, including Adobe Gallery.
Follow Elaine Ritchel, a local art guide and owner of Santa Fe Art Tours, to see how to navigate through it all. Source: CNN
---
We recommend Santa Fe Art Tours (this will take you to their website) to learn more about its culture and art. It's something you can only achieve by walking and tours are tailored to your preferences.