Zia Pueblo Olla with Birds Framed within Hachured Triangles - C4092
Category:
Pottery
| Posted by |
Mon, Jul 16th 2018, 3:49pm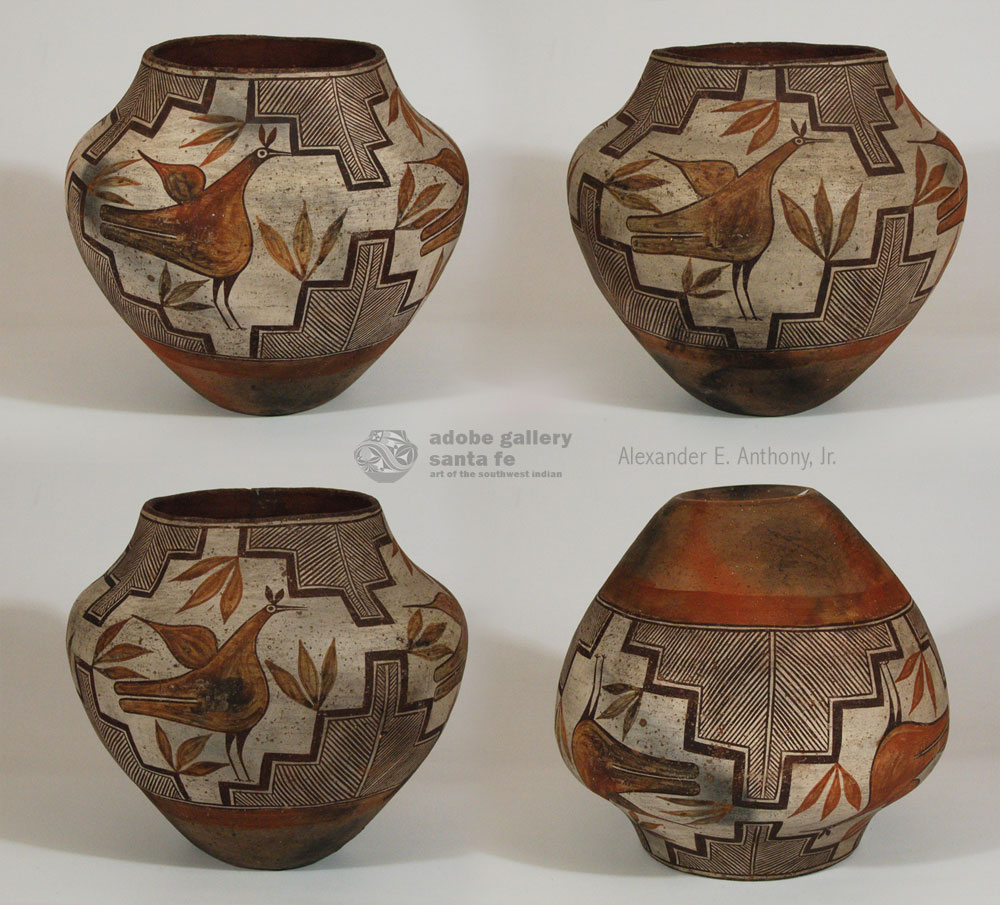 It is a common expectation to see a Zia bird featured on an OLLA, usually surrounded by floral elements, but the exuberance of the hachured lines on this jar take precedence over the bird. Hachure designs at Zia came from Zuni Pueblo, probably as early as 1880. This adoption of designs from one pueblo to another increased at that time due to the movement of people through marriage or other reasons. The arrival of the passenger train in New Mexico in 1879 provided more opportunities for potters to make wares for sale and the movement of artists from pueblo to pueblo became more frequent.
The fine line hachured elements, outlined in a narrow and wide band is a direct import from Zuni pottery from the Zuni Rain Bird design. In this Zia interpretation, the triangular-shaped boundaries are more structured and fixed than the Zuni Rain Bird design that has hooks and bends. This Zia hachure design facilitates dating this jar to the late 1800s.

#adobegallery #SouthwestIndianPottery #ZiaPueblo #ZiaPottery #PuebloPottery #SouthwestIndianArt #SantaFePottery #FinePuebloPottery #HistoricPottery