Zuni Pueblo Silver and Turquoise Channel Inlay Ring - C4070M
Category:
Jewelry
| Posted by |
Fri, Jun 22nd 2018, 3:00pm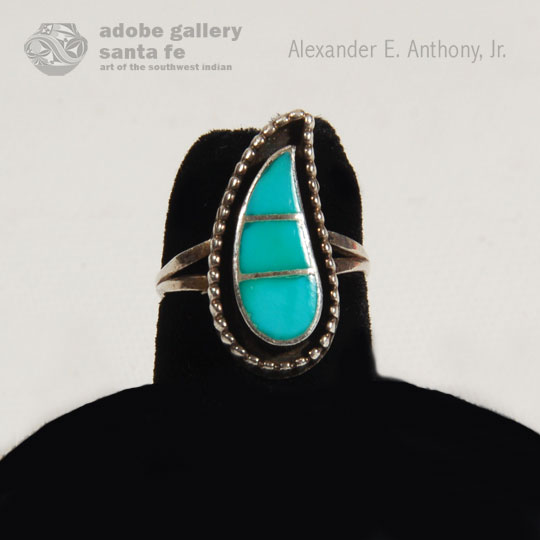 The distinctive style of Willis and Susie Leekity is apparent in this small teardrop shaped channel inlay ring. The couple meticulously cut and shaped three small pieces of Sleeping Beauty turquoise and placed them in sterling silver channels which was then set in a handmade bezel. It is framed within a band of twisted wire. Although the piece is unsigned, it is definitely the style of Willis and Susie Leekity.

#adobegallery #SouthwestIndianJewelry #NativeAmericanJewelry #ZuniJewelry #ZuniPueblo #Silver #Turquoise #ZuniJewelry #SantaFeJewelry #ZuniSliversmith