A CATALOG OF THE ROYCROFTERS Some Things for Sale at Our Shop [SOLD]
---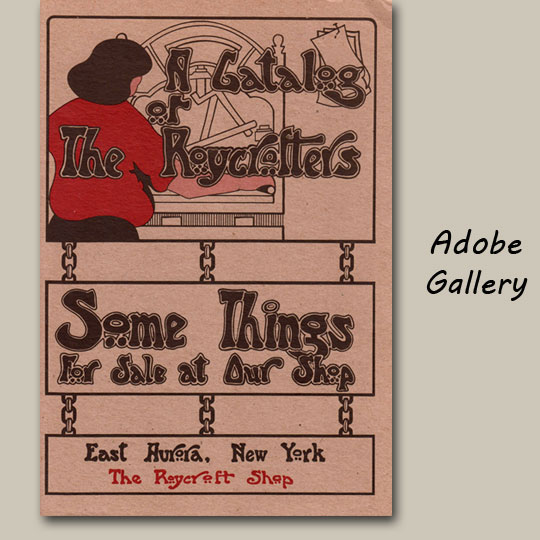 + Add to my watchlist

Forward to Friend
Stephen Gray
Subject: Arts and Crafts Movement
Item # C4455M
Date Published: This is a 1988 reprint of a circa 1910 Roycroft catalog
Size: 64 pages

SOLD
A CATALOG OF THE ROYCROFTERS Some Things for Sale at Our Shop
Featuring Metalwork and Lighting Fixtures
The Roycroft Shop, East Aurora, New York
This is a 1988 reprint of a circa 1910 Roycroft catalog.
---
Copper was the primary metal used by Roycroft artisans in creating the masterpieces by the company. The catalog features lighting fixtures, hand wrought copper sconces, candlesticks in hand-wrought copper, flower vases in hand-wrought metal, a variety of hand-wrought desk accessories in copper, jardinieres and ferneries in brass and copper, copper serving trays and bowls, smoker's sets and match holders, and a waste basket in oak or mahogany. All these items are pictured with dimensions and prices.
From the Introduction
I was enthusiastic about this book and the opportunity to provide Roycroft catalogs and advertising from my personal collection to assist in its publication. It will prove to be an important reference source for the Arts & Crafts collector because it will afford him the opportunity to see the earliest examples of Roycroft metalwork and lighting that were up to now unavailable in catalog reprint.
Many of the forms and designs did transcend the Arts & Crafts period and were produced at the Roycroft shops for almost two more decades: The popularity of the metalwork stemmed not only from the upbeat marketing approach of the Hubbards but from the beauty and design of these handcrafted objects. This book will focus on the earliest and strongest examples of the metalwork and lighting produced during the first decade of their production.
For the most part, the pre-1910 metalwork, excluding the earliest hand-wrought iron fireplace and garden implements were basic and utilitarian objects such as pentrays, ashtrays and letter openers. Much of this initial output is basically designed with crude, unevenly hammered surfaces.
Based upon the advertising featured in the FRA and Philistine as well as the first Roycroft catalog, extensively displaying metalwork, I can at the risk of sounding bold state that 1910 is the year that the Roycroft metal shop went into full commercial production.
All Roycroft metalwork, even that produced during the later period, was made and decorated individually by hand as evidenced by slight but visible variations in size, shape and decoration of the same designs.
In general, the later work is also identifiable, by the variant markings, a lighter gauge of copper and a more even patina which is protected by a lacquer finish giving it a higher sheen. Copper was the primary metal used throughout with a variety of finishes or patinas developed to accommodate changing styles and tastes.
One of my favorite finishes developed fairly early was the Polychrome line. The color was a dull orangish brown and the pieces were generally hand tooled or etched and highlighted with a green enamel decoration. I feel certain that this line was developed by Walter Jennings who had taken over in the copper shop after Karl Kipp left in 1912. I have in my collection two cylinder vases and a bowl that are signed with Jennings own personal markings and all are finished in this manner.
Brass washes and silver were being used in the late teens and acid-etched patinas followed in the early 20's. A green marbleized patina was also being utilized during the middle and later periods but is very rare.
In this catalog, you will see a number of Karl Kipp's early designs for the Roycroft metal shop. His design elements-square cutouts, applied german [sic] silver squares and buttressed columns were creatively inspired by his friend Dard Hunter who adopted the clean lines and geometric stylization work of the Wiener Werkst
Stephen Gray
Subject: Arts and Crafts Movement
Item # C4455M
Date Published: This is a 1988 reprint of a circa 1910 Roycroft catalog
Size: 64 pages

SOLD
---
Publisher:
---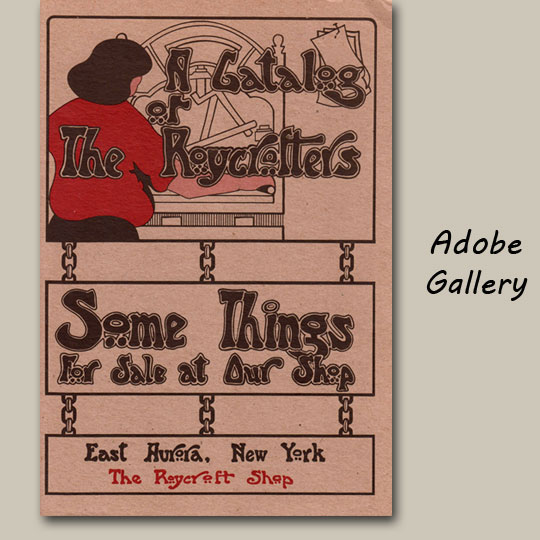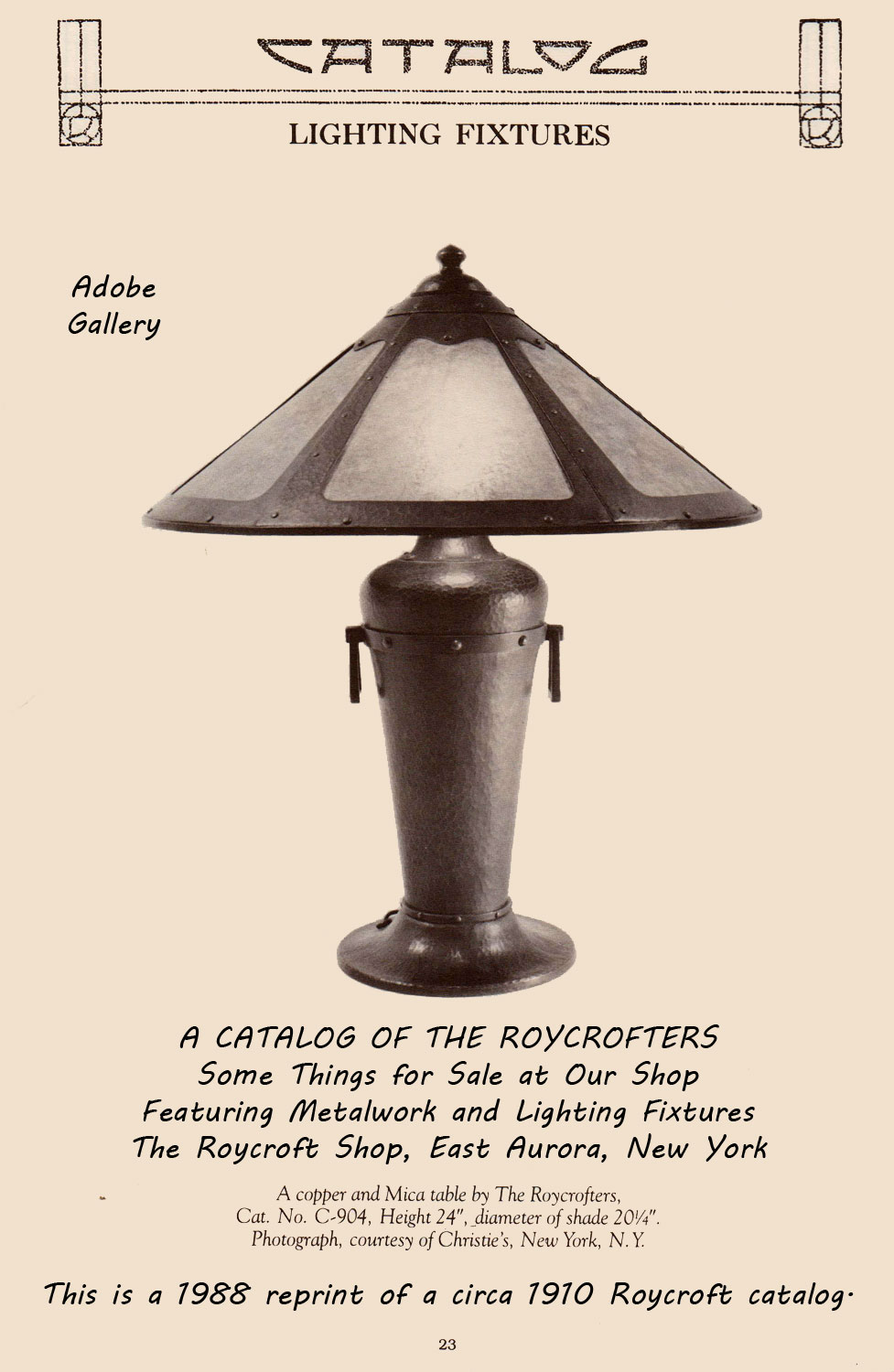 Click on image to view larger.
---