Arizona Highways (back issue) July 1975
---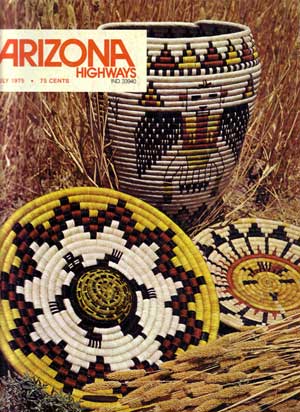 + Add to my watchlist

Forward to Friend
Author Unknown
Subject: Native American Basketry
Item # B207
Date Published: 1975/07/01
Size: 48 pages

SOLD
From the magazine:
FINE ART IN A BASKET
All over the world aboriginal people and primitive cultures are disappearing at an accelerating pace.
In our time much is being done to preserve the numerous cultures that have so much to communicate to modern man.
Prehistoric and ancient rock writing speak of ages now lost in the mist of time.
Clay and earth textures tell their stories in forms of pottery and artifacts.
Baskets and textiles are eloquent through the weavers art.
Our civilization will be documented and recorded more completely than any in the history of man, through the artists of all cultures and societies, and certainly most accurately and honestly through the medium of photography.
In that miraculous medium the name of Edward Sheriff Curtis is singularly important and significant especially in preserving the story of the American Indian and his way of life.
Through the efforts of Messrs. Alec Reid and Glen Green we have been supplied with rare and treasured photographs and photogravure reproductions by Edward Sheriff Curtis to complement the superb color photographs of our prized Indian baskets.
Author Unknown
Subject: Native American Basketry
Item # B207
Date Published: 1975/07/01
Size: 48 pages

SOLD
---
Publisher:
---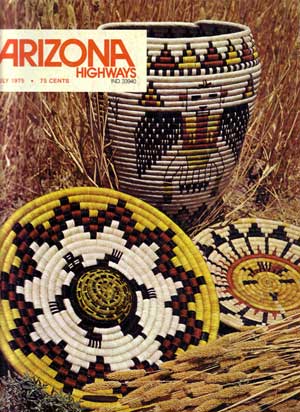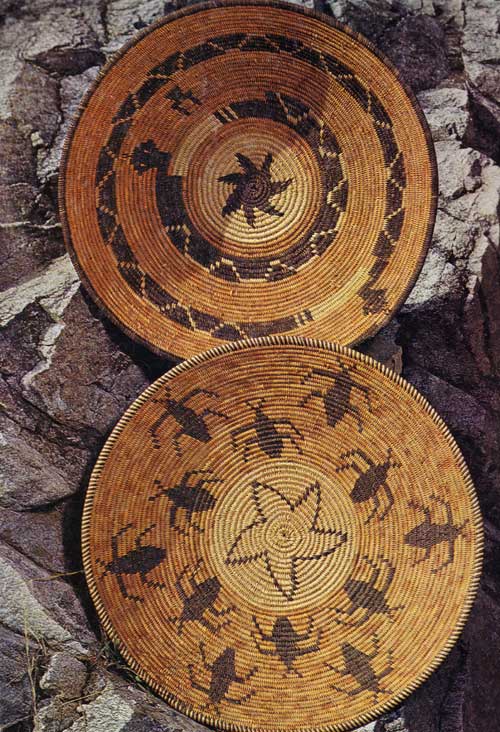 Click on image to view larger.
---