Bert Geer Phillips and the Taos Art Colony [SOLD]
---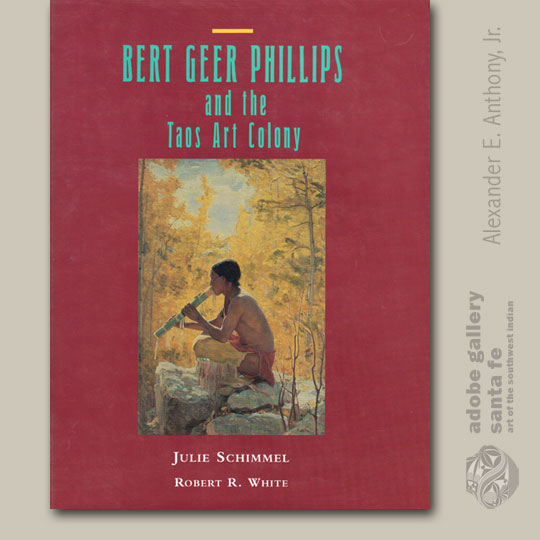 + Add to my watchlist

Forward to Friend
Julie Schimmel
Subject: Western Artists
Item # C4210L
Date Published: Hardback with slip cover, first edition, 1994
Size: 352 pages, new copy

SOLD
"This book is the first full-length discussion of Phillip's art and life as well as his contribution to the establishment of the Taos art colony, and, ultimately, to the growth of New Mexico as a mecca for artists and artisans. The authors draw on documentary material never used previously to discuss his childhood fascination with the West, his art training in the United States and Europe, the settling of Taos by both business and artistic entrepreneurs, his day-to-day life in Taos as artist, husband, and citizen, and his artistic priorities and contributions.
"This book is indispensable for understanding Bert Phillips and the early days of the Taos art colony. Extensive documentation is made available for the first time, including a complete checklist of Phillip's paintings and appendices of not readily available documentary materials, among them letters written by Phillips to fellow artist, Ernest Blumenschein, between 1898-1901."
"Bert Geer Phillips (1868-1956) settled in Taos, New Mexico, in 1898, becoming one of the first Anglo artists to reside permanently in New Mexico ana a founder of the Taos art colony. Traveling nearby, Phillips happened upon Taos when the wheel broke on the wagon carrying him and fellow artist Ernest Blumenschein. Nothing in his European training prepared Phillips for the unique mix of light, landscape, and culture he encountered, and these immediately captivated him. He soon began to invite others to come to Taos; 'For heaven's sake tell people what we have found! Send some artists out here. There is a lifetime's work for twenty men.' From the slip cover
Bert Geer Phillips and the Taos Art Colony
By Julie Schimmel and Robert R.. White
University of New Mexico Press, Albuquerque
Hardback with slip cover, first edition, 1994, 352 pages, new copy
Julie Schimmel
Subject: Western Artists
Item # C4210L
Date Published: Hardback with slip cover, first edition, 1994
Size: 352 pages, new copy

SOLD
---
Publisher:
---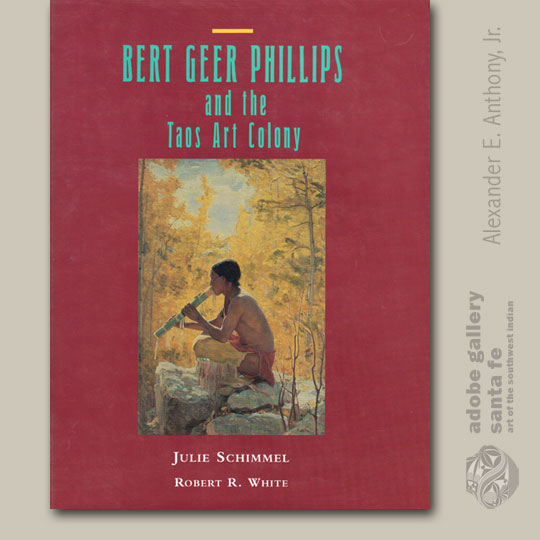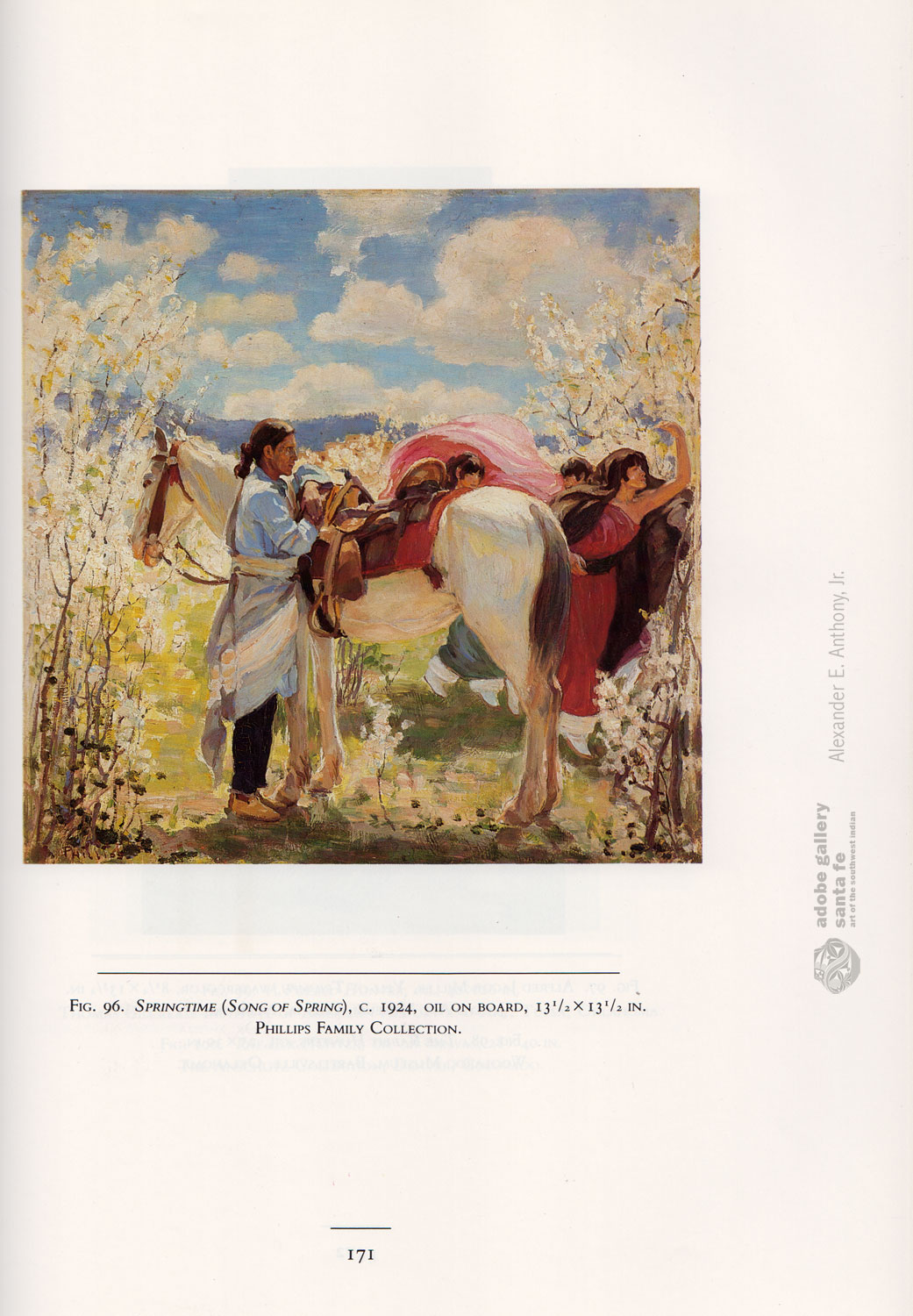 Click on image to view larger.
---