Desert Atonements [SOLD]
---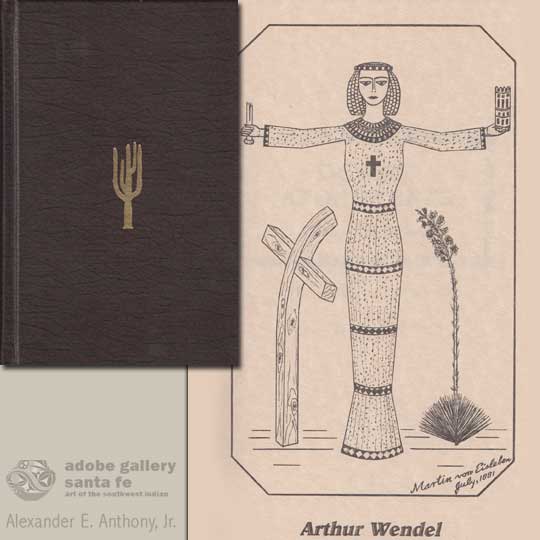 + Add to my watchlist

Forward to Friend
Arthur Wendel
Subject: Mexican Arts & Culture
Item # B4
Date Published: 1984 - 1st ed edition
Size: 207 Pages

SOLD
A wonderful collection of stories about the Greater Southwest. Check out the titles of the articles below to get an idea of the subject matter, which is quite comprehensive. A good book to curl up with during the winter.
Desert Atonements by Arthur Wendel
Autographed by author on September 22, 1986.
Adams-Kougar Enterprise, Publishers.
From the Table of Contents:
Desert Atonements
Pedro's Trek Through The Wilderness
A Bit of Rustic Surgery
The Convalescence
Time Out For Contemplation
The Evacuation To San Luis De Gasperos
A Hostile Welcome In Town
Pedro's Apprenticeship As A Lay Assistant (And Mine Boss)
A Moment Of Truth For Don Julio
A Shy Courtship
Father Martin's Church Gets Its Bell And Organ
Late Evening Solilouguies
Pedro Starts Back To His Old Home
Patricio Leaves On An Educational Tour
The Revival Of Work At The Dios El Padre Mine
The Second Invasion
Padre Martin's First Visit To The Mine Camp
The Quest Within The "Drunkard's" Tunnel
Josefina's Visit
New Problems Of The Monterrega Family
A Successful, Somber Search
Some Interesting Messages
The Success Of Patricio's Gambling System
The Atonement Of An Innocent
The Padre Brings Sad News
The Trial Of The Cross
The "End" Of The Cross
Father Martin Loses One Church But Gains Another
Josefina's Revolt
Josefina's (And Pedro's) Marriage
Pedro As A Prospector And Josefina As A Mother
A Financial Disaster Brings Solace To Adelina And Julio
Father Martin Reconquers His Little Kingdom
The Posthumous Life Of Sister Celestina (Maria Louisa Silva Monterraga)
Epilogue: The Dios El Padres Ghost Camp
Arthur Wendel
Subject: Mexican Arts & Culture
Item # B4
Date Published: 1984 - 1st ed edition
Size: 207 Pages

SOLD
---
Publisher:
---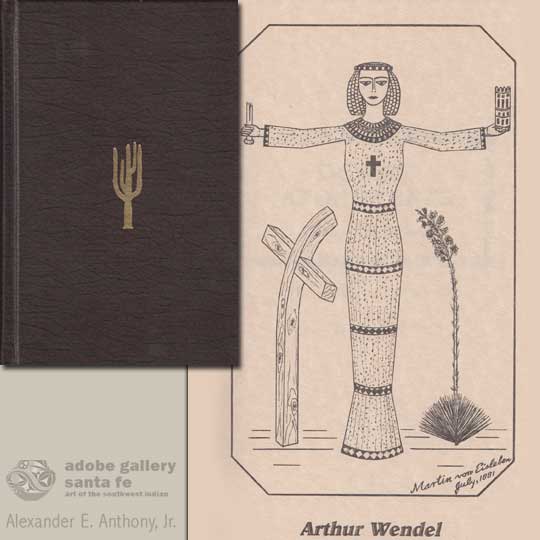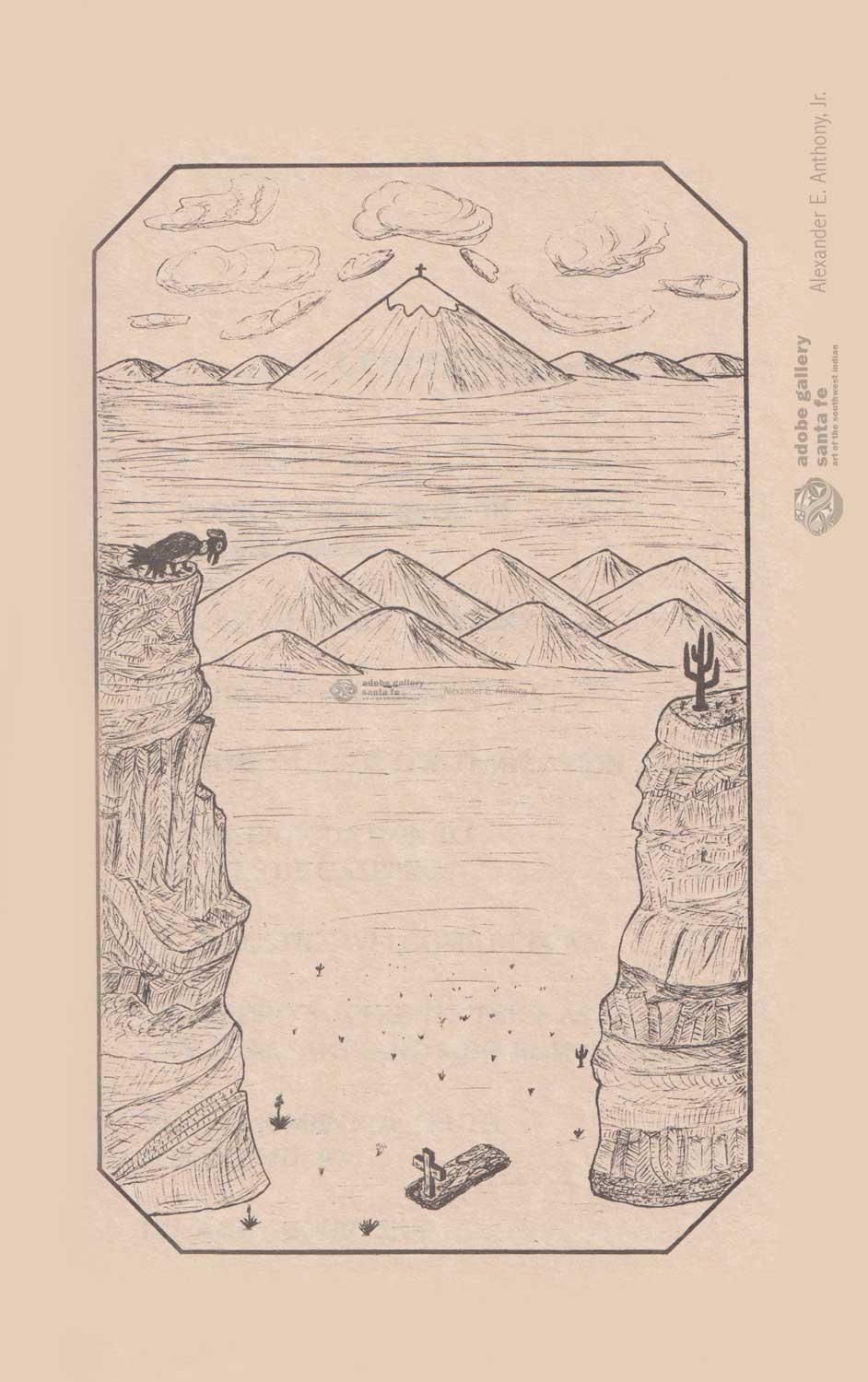 Click on image to view larger.
---