Dialogues with Zuni Potters [Paperback]
---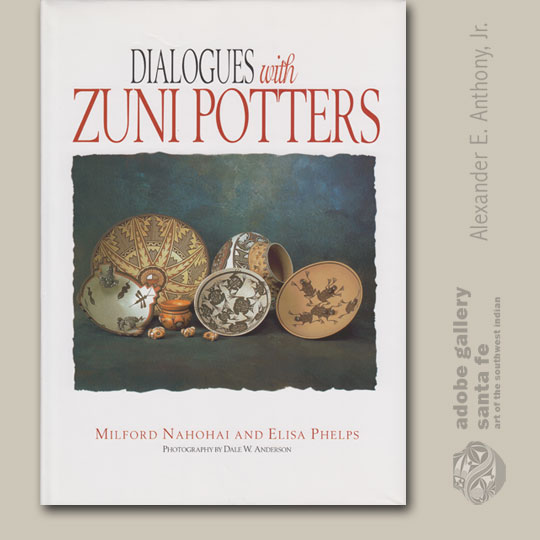 + Add to my watchlist

Forward to Friend
Milford Nahohai and Elisa Phelps
Subject: Native American Pottery
Item # 0-9641401-3-6
Date Published: 1995, Second printing 1998
Size: 100 pages, color and black & white photos

SOLD
Dialogues with Zuni Potters (paperback)
Milford Nahohai & Elisa Phelps
Zuni Ashiwi Publishing
First edition, hardback with slip jacket, 1995, 100 pages, illustrated, new condition
From the back cover:
An intimate look at the ancient art of Zuni pottery making as seen through the eyes of contemporary Zuni potters, featuring over 100 photographs of Zuni pottery with interviews of prominent Zuni potters: Randy Nahohai, Rowena Him, Milford Nahohai, Anderson Peynetsa, Avelia Peynetsa, Agnes Peynetsa, Quanita Kalestewa, Gabriel Paloma, Eileen Yatsattie, Marjorie Esalio, Noreen Simplicio, Berdel Soseeah, Josephine Nahohai, and Livia Roxie Panteah.
Book Description: The Zuni Indians of western New Mexico have been making beautiful pottery for over a century. In this intimate and personal book fourteen contemporary Zuni potters tell us in their own words about the traditions and techniques of their craft. Milford Nahohai is a member of Zuni Pueblo and is a potter. He is the son of Josephine Nahohai.
Milford Nahohai and Elisa Phelps
Subject: Native American Pottery
Item # 0-9641401-3-6
Date Published: 1995, Second printing 1998
Size: 100 pages, color and black & white photos

SOLD
---
Publisher:
---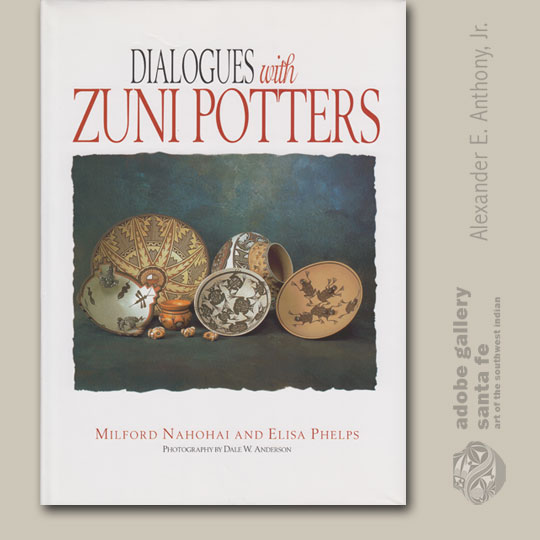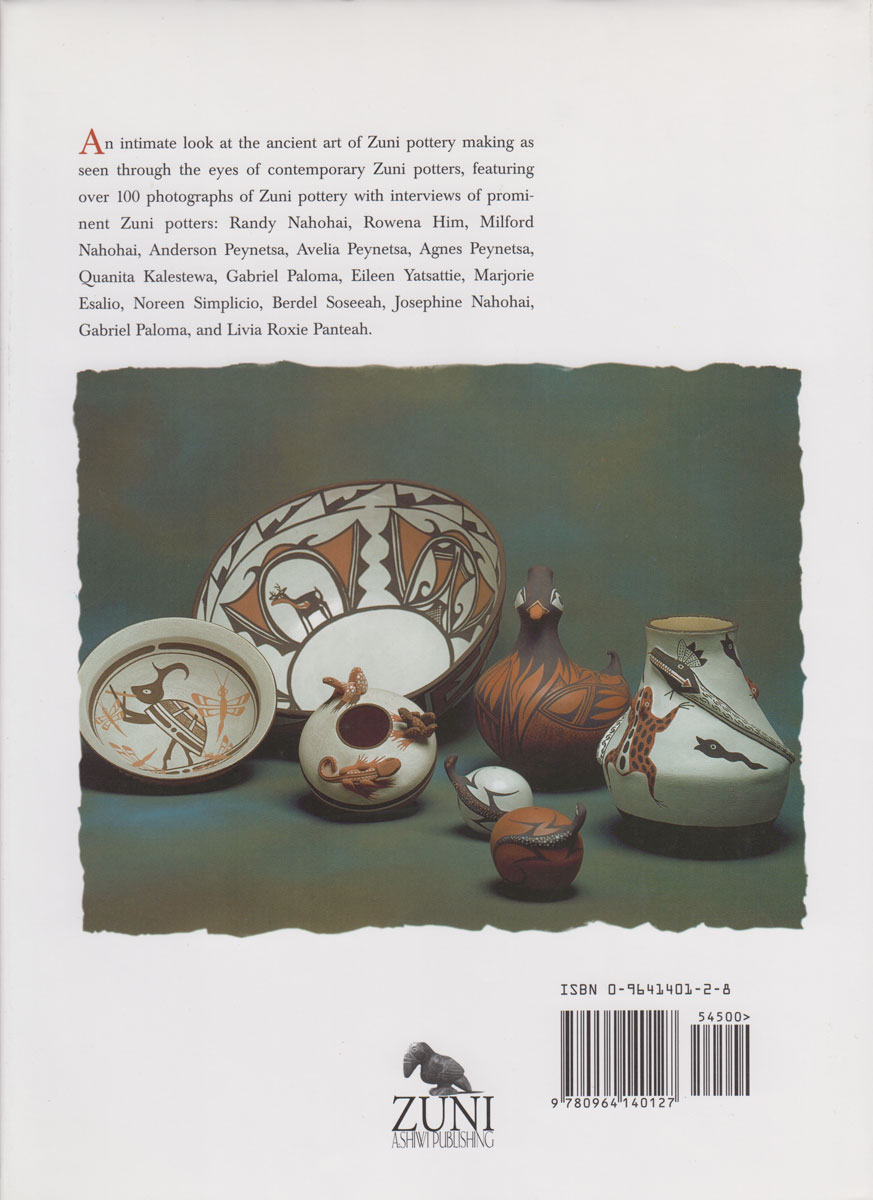 Click on image to view larger.
---