Fetishes and Carvings of the Southwest [SOLD]
---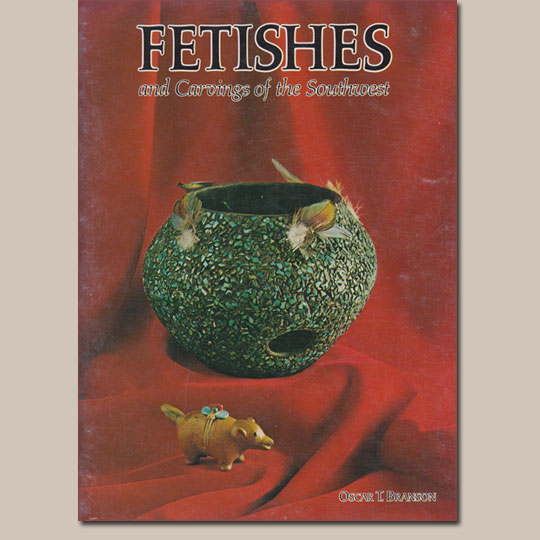 + Add to my watchlist

Forward to Friend
Oscar T. Branson
Subject: Zuni Fetishes/Culture
Item # C4037Q
Date Published: Softcover, first edition, 1976
Size: 64 pages, illustrated beautifully with color photographs

SOLD
FETISHES and Carvings of the Southwest
Treasure Chest Publications
Soft cover, 1st edition, 1976, 64 pages, good condition with scuffs to cover
Fetishes, amulets, and talismans are related objects and people seem to have different meanings for each, but the feeling and belief behind all of them is related. Not only the Indians, but people all over the world, since the beginning of time, have made and used fetishes. The belief in them and the use of them are still very much alive. Many of the world's most intelligent and successful people carry a favorite talisman with them at all times and are genuinely frightened if it is misplaced or lost.
These figures in this book represent a chronology of fetish carvings from prehistoric to the present time.
From the Introduction
The Southwestern Indians have made and used fetishes since very early times. The unusual concept of a fetish is an object in the form of a living thing made of any material, usually attractive, but sometimes quite unattractive. In archaeological sites dating well over 1000 years, fetishes are being found that equal or surpass some of the best carvings being done today.
All the tribes make and use them, especially the Zunis who have developed them to the greatest extent. The Zunis have become the most skillful carvers and produce the most appealing figures on the market today. The Zunis have been the suppliers of personal charms and amulets to other Southwestern tribes for many generations. It is no surprise when the present demand and popularity of the fetish necklace stimulated the Zuni carvers to produce quantities of attractive carvings.
---
NOTE: if you would like to see an example of a Zuni Pueblo Ceremonial-style Fetish Jar, circa 1930s - click here.
Oscar T. Branson
Subject: Zuni Fetishes/Culture
Item # C4037Q
Date Published: Softcover, first edition, 1976
Size: 64 pages, illustrated beautifully with color photographs

SOLD
---
Publisher:
---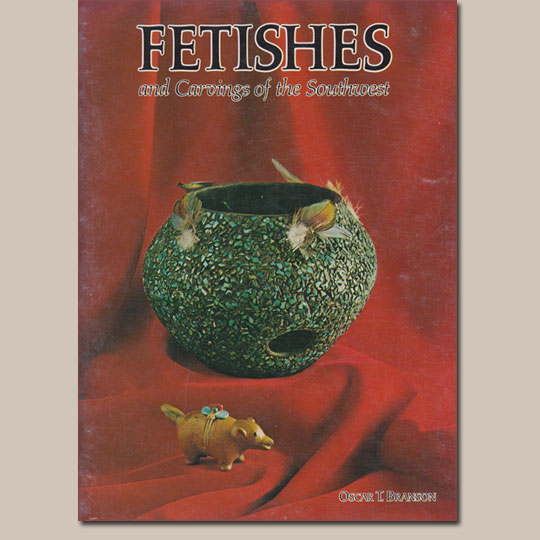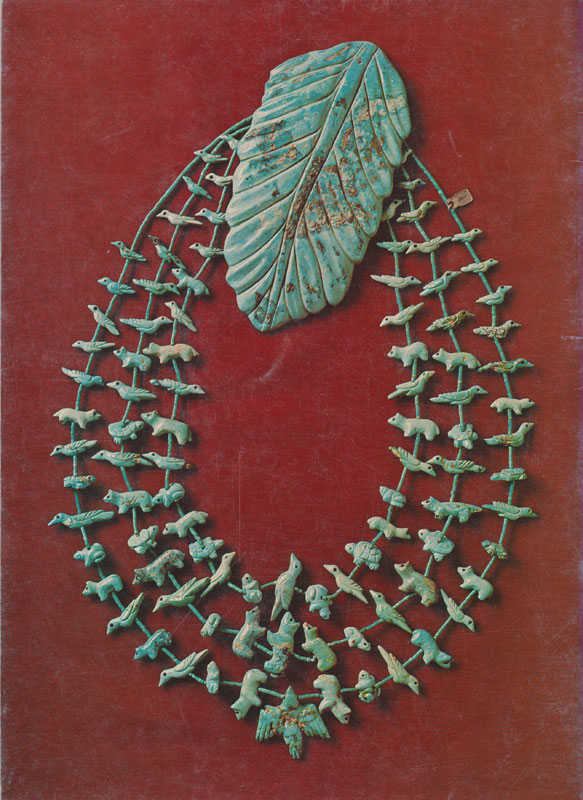 Click on image to view larger.
---