Fourteen Families in Pueblo Pottery by Rick Dillingham [SOLD]
---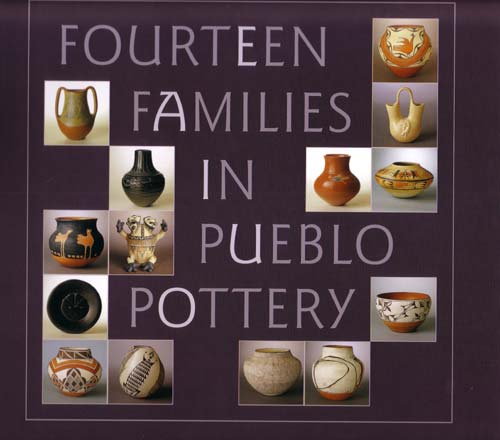 + Add to my watchlist

Forward to Friend
Fourteen Families in Pueblo Pottery
by Rick Dillingham
---
In 1974 Seven Families in Pueblo Pottery was published to accompany an exhibit at the Maxwell Museum of Anthropology: twenty years later there are some 80,000 copies in print. Like Seven Families, this updated and greatly enlarged version by Rick Dillingham, who curated the original exhibition, includes portraits of the potters, color photographs of their work, and a statement by each potter about the work of his or her family. In addition to the original seven--the Chino and Lewis families (Acoma Pueblo), the Nampeyos (Hopi), the Gutierrez and Tafoya families (Santa Clara), and the Gonzales and Martinez families (San Ildefonso)-the author had added the Chapellas and the Navasies (Hopi-Tewa), the Chavarrias (Santa Clara), the Herrera family (Cochiti), the Medina family (Zia), and the Tenorio-Pacheco and the Melchor families (Santo Domingo).
Because the craft of pottery is handed down from generation to generation among the Pueblo Indians, this extended look at multiple generations provides a fascinating and personal glimpse into how the craft has developed. Also evident are the differences of opinion among the artists about the future of Pueblo pottery and the importance of following tradition.
A new generation of potters has come of age since the publication of Seven Families. The addition of their talents, along with an ever-growing interest in Native American pottery, make this book a welcome addition to the literature on the Southwest.
Rick Dillingham, Artist and Author
Subject: Native American Pottery
Item # 0826314996
Date Published: 1994
Size: 304 pages

SOLD
---
Publisher:
---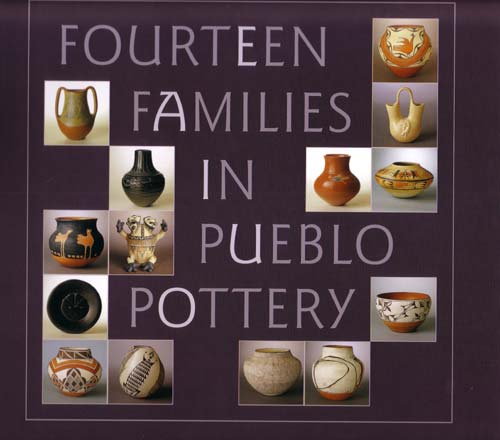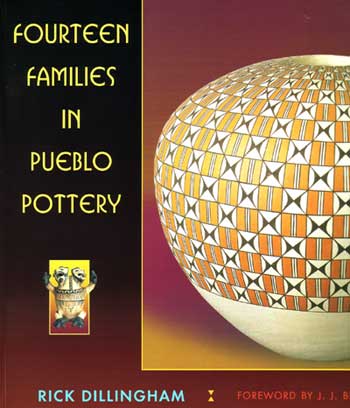 Click on image to view larger.
---