HEART OF THE DRAGONFLY The Historical Development of the Cross Necklaces of the Pueblo and Navajo Peoples
---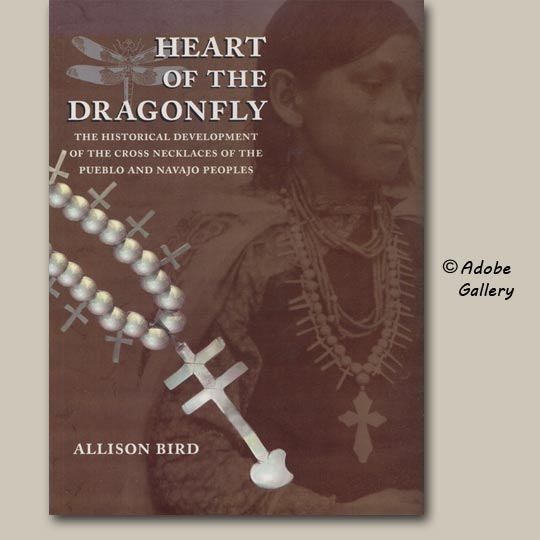 + Add to my watchlist

Forward to Friend
Allison Bird
Subject: Native American Jewelry
Item # C4756o
Date Published: First edition, 1992
Size: 174 pges
Price:

$350
HEART OF THE DRAGONFLY The Historical Development of the Cross Necklaces of the Pueblo and Navajo Peoples
by Allison Bird
Avanyu Publishing, Albuquerque
First edition, 1992, softcover, 174 pages, illustrated.
---
From the Preface:
This look at the cross necklaces worn by the New Mexico Pueblos, Navajo, and Hopi peoples began as a search that started in order to record the various shapes of silver, brass and copper crosses that were made by native smiths.
The number found to date is one hundred and fifteen, and there is a possibility that more will be discovered. The search for these crosses-both individual crosses, and crosses on necklaces-was conducted through an examination of museum and private collections, and of old photographs.
While the actual pieces and photographs produced about an equal number of different crosses, the numerous photographs (something that goes well beyond those that will be seen here) provided something that was not only unexpected, but prior to this time had not been mentioned in other studies of cross necklaces made by Indian silversmiths. Comparison of many photographs of people from the same villages or areas showed the emergence of definite patterns of style, and that particular types of crosses and necklaces were being worn in particular places. In some cases, through the photographs it has been possible to give new identification to some crosses that in the past have been generally attributed only to certain pueblos.
The discovery of these patterns has been a large part of the decision to present here numerous photographs rather than only one or two from each place. Dating from 1873 to about 1950, with an emphasis on the years prior to 1900, the photographs as a group provide much visual information in regard to the various kinds of crosses and necklaces that were both made and worn. Many have not been previously published.
Unfortunately, the study of old photographs can sometimes have shortcomings, particularly when they are lacking or unavailable for publication from certain places-as was the case for some of the pueblos. While attempts were made to find photographs from every pueblo, which would have been ideal, early accounts and information have been used when possible in an effort to fill in some of the photographic gaps.
The individual necklaces shown here have all come from private collections. While many museums hold fine collections that contain various styles of cross necklaces and single crosses, the decision to use privately-owned pieces was made as an opportunity to show examples that are not normally accessible for study, as are those articles that reside in museums.
This is a study that in some ways has been based more on evidence presented in older and historic photographs than on information provided in past publications. While this information and that conducted with individuals was used also, it is hoped that the combination of past and present accounts along with the photographs will shed new light not only on the various types of crosses made and worn, but also on some of the necklaces that accompanied them, and more importantly, their origins.
Allison Bird
Subject: Native American Jewelry
Item # C4756o
Date Published: First edition, 1992
Size: 174 pges
Price:

$350
---
Publisher:
221 Canyon Road
Santa Fe, NM
505-955-0550
info@adobegallery.com
http://avanyupublishing.com
---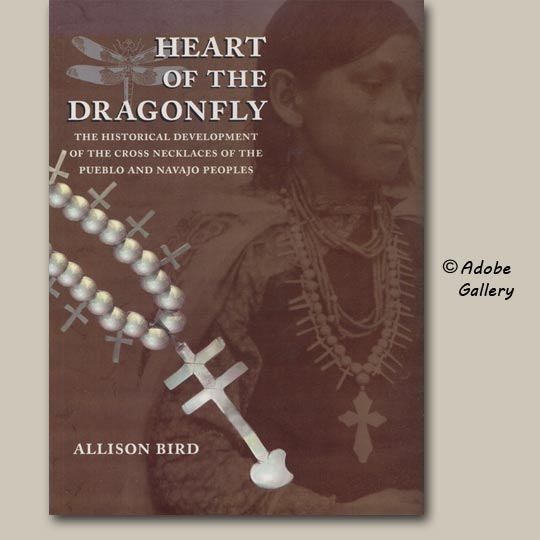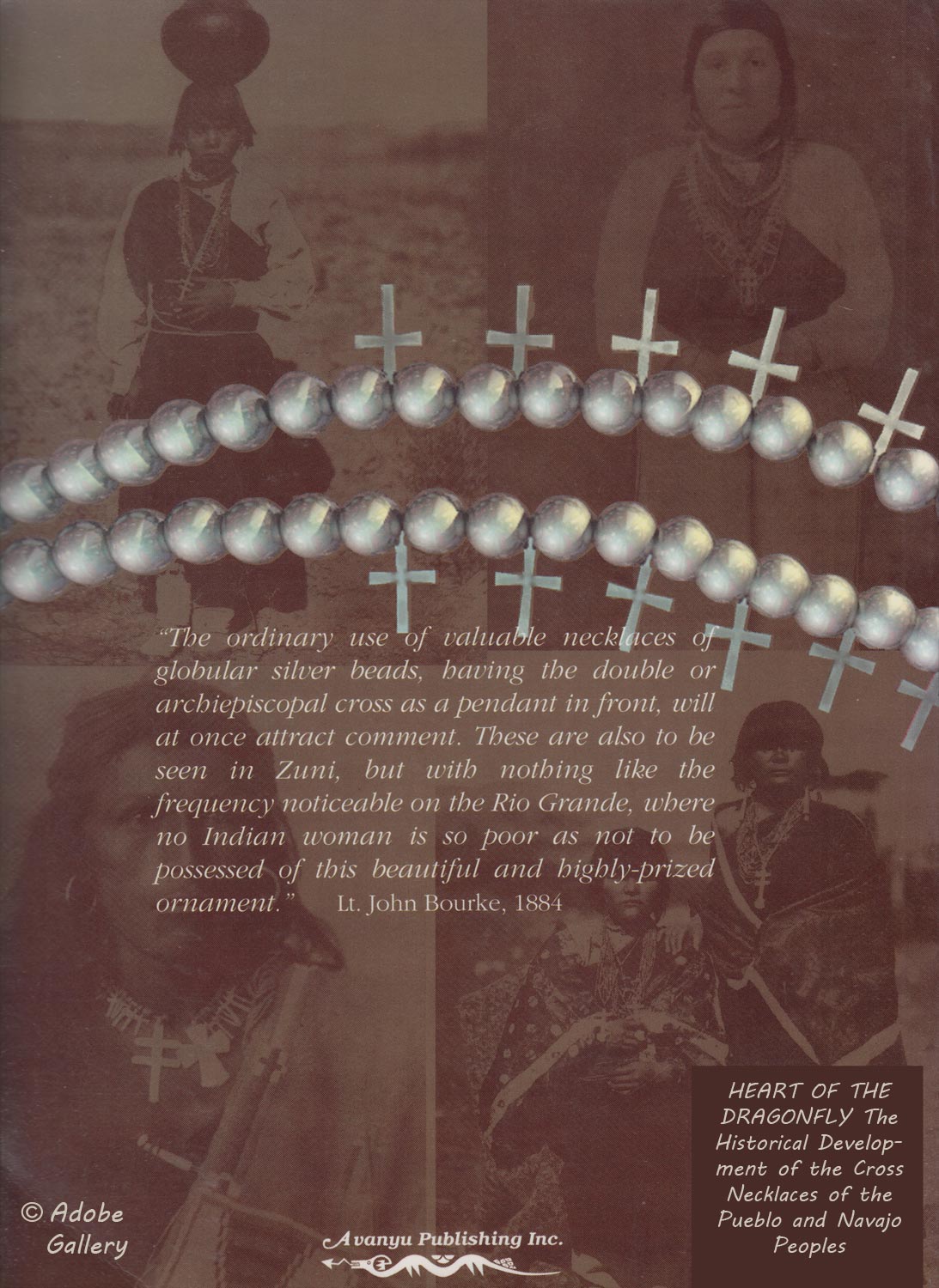 Click on image to view larger.
---