Katsina: Commodified and Appropriated Images of Hopi Supernaturals[Paperback Edition] [SOLD]
---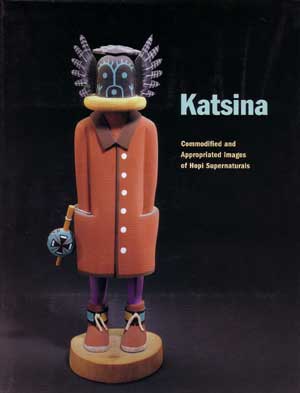 + Add to my watchlist

Forward to Friend
Zena Pearlstone
Subject: Katsina and Other Dolls
Item # 0930741838
Date Published: 2001/11/01
Size: 200 pages

SOLD
Also available in Cloth Edition by Adobe Gallery for $60.00.
From the Introduction:
The Seeds of Change
Much has changed in the Hopi world since its first encounter with European culture in 1540. Exposure to this completely different value system proved a decisive influence, one that would contribute to the shaping of Hopi thought. It was the Spanish who introduced the Hopi to the concept of value as determined by the price assigned to tangible items. Spain's motivation for financing explorations across the ocean into the New World was, it should be remembered, to fill an almost insatiable appetite for wealth; hence, the quest for the fabled cities of gold. The Christian mandate to conquer the world also played a significant role in the way in which the Spanish, and later the Mexican and American governments, treated the Hopis. The Hopi traditional value system, which was based entirely on a religious philosophy, was manipulated to serve the ends of Christianity.
The consequences of this sudden introduction to foreign peoples and their beliefs linger into the twenty-first century and continue to influence the way in which Hopis determine value within their own culture. Debate rages today within the Hopi villages as to what is appropriate to sell. One needs only to look at the written record to understand the process by which Hopis gradually began to place monetary values on their religious objects.
Zena Pearlstone
Subject: Katsina and Other Dolls
Item # 0930741838
Date Published: 2001/11/01
Size: 200 pages

SOLD
---
Publisher:
---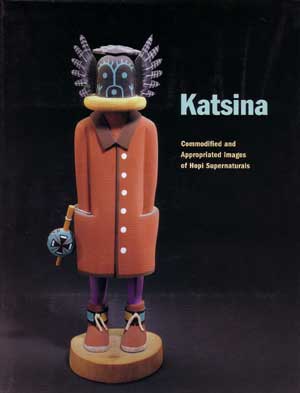 Click on image to view larger.
---