Margaret Tafoya: A Tewa Potter's Heritage and Legacy [SOLD]
---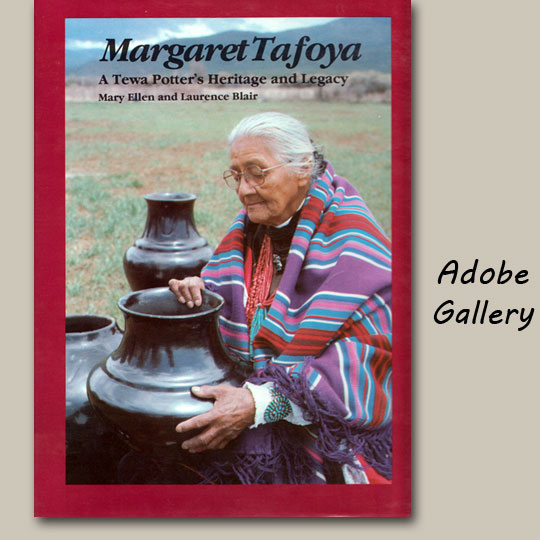 + Add to my watchlist

Forward to Friend
Mary Ellen and Laurence Blair
Subject: Native American Pottery
Item # C3773U
Date Published: 1986 - Hardcover with slip jacket. First Edition.
Size: 199 pages

SOLD
MARGARET TAFOYA—A Tewa Potter's Heritage and Legacy
Mary Ellen and Laurence Blair
Schiffer Publishing, West Chester, 1986
Hardcover with slip jacket. First Edition
Autographed to Hilda Street with thanks, Mary Ellen Blair, Larry Blair
From the Jacket:
This beautiful book presented in large format tells the story of Margaret Tafoya and her contribution to Tewa Pueblo pottery. In four fascinating sections the history of the Pueblo people, Margaret Tafoya's life, pottery making techniques, and the Tafoya family and descendants are explored in detail. Mrs. Tafoya has adhered to the traditions of her pueblo in both her lifestyle and her ceramics and these traditions are now being passed on in her children and grandchildren. Margaret Tafoya has become synonymous with the very best in Tewa Pueblo pottery.
A well-documented and detailed history of the Pueblo people provides a dramatic background to the development of this remarkable artist's craft. The subjugation suffered at the hands of the Spanish, Mexican and American colonists and the profound effects upon the people and their legacy is examined, especially in relation to their art.

Margaret Tafoya, now 82 years old [in 1986], is a living inspiration to all who understand the need to maintain integrity in both one's art form and ones ancestral heritage. Through personal discussions the authors had with Mrs. Tafoya and her talented family, the genuine personal odyssey with clay is brought to light.
A detailed discussion of the mechanics of making Santa Clara pottery is presented. This includes, among other topics, mixing the clay, shaping, decorating, drying, firing and marketing these ceramics. Enhanced by many beautiful color and black and white photographs of her outstanding work and surroundings, this book is a tribute both to the Pueblo ceramic artisans in general and to Margaret Tafoya in particular as a living icon and bridge between Tewa past and future.
Mary Ellen and Laurence Blair
Subject: Native American Pottery
Item # C3773U
Date Published: 1986 - Hardcover with slip jacket. First Edition.
Size: 199 pages

SOLD
---
Publisher:
---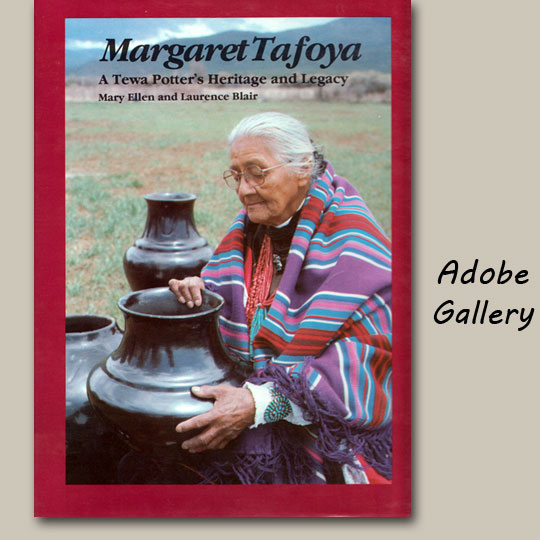 Click on image to view larger.
---