Navajo Spoons: Indian Artistry and the Souvenir Trade, 1880s-1940s [SOLD]
---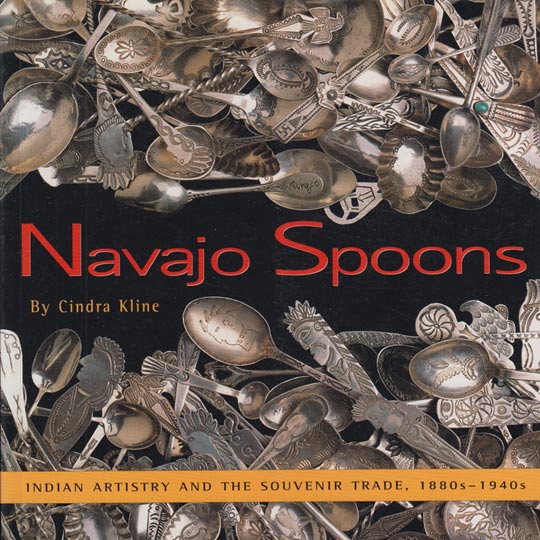 + Add to my watchlist

Forward to Friend
Cindra Kline
Subject: Native American Jewelry
Item # C2639.22
Date Published: First Edition, 2001
Size: 120 pages

SOLD
Navajo Spoons: Indian Artistry and the Souvenir Trade, 1880s-1940s
by Cindra Kline
Publisher: Musuem of New Mexico Press, Santa Fe, 2001
---
A long awaited and anticipated study of a little-known (until now) Southwestern silverwork form: the Navajo spoon. This text explores the development of the Navajo spoon as well as the complex historical, commercial, and artistic processes that created this distinct form. A fantastic text with wonderful photography, lucid, intelligent writing and a useful text in dating Navajo spoons and other stamped Navajo jewelry.
From the Paperback Jacket:
In all the fine books written on Navajo silver jewelry, there is little mention of the phenomenon of the Navajo-made souvenir spoon.
Navajo silverwork came of age in the era when train travel opened up the West and Native artisans and traders entered and expanded the American marketplace. The Victorian love of flatware—a spoon for bonbons was not to be confused with a Stilton or salt spoon or a melon server—and the national obsession with commemorative silver met the classic phase of Navajo silversmithing. The intriguing artistry of Navajo spoons was the resulting hybrid of this unique cross-cultural experiment. From the 1880s to the Second World War, Navajo smiths brought the highest level of skill and invention to functional teaspoons, servers, and sugar shells. At the same time, the spoons were the canvas for ethnic art, a sculptural form for the interplay of thunderbirds, tribal profiles, and decorative motifs found in jewelry and other cultural arts of the period.
An utterly unique art form, now ardently sought by collectors and aficionados of Indian-made jewelry, Navajo spoons are rare mementos of Navajo artistry and the souvenir trade.
Cindra Kline
Subject: Native American Jewelry
Item # C2639.22
Date Published: First Edition, 2001
Size: 120 pages

SOLD
---
Publisher:
---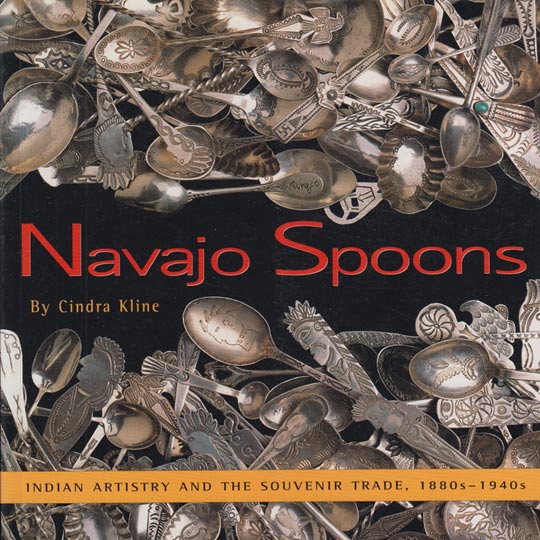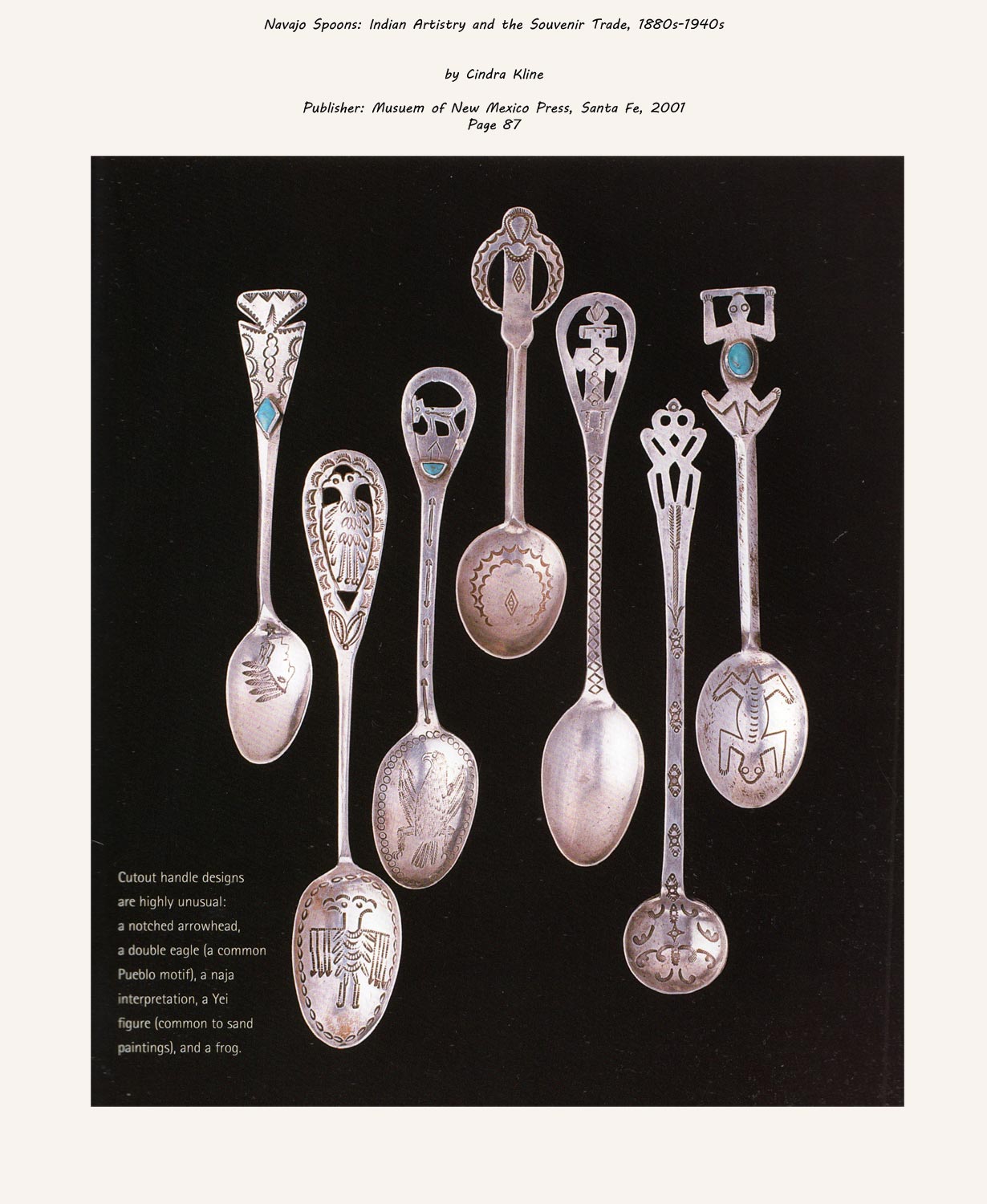 Click on image to view larger.
---