Navajo: Visions and Voices Across the Mesa (SOLD)
---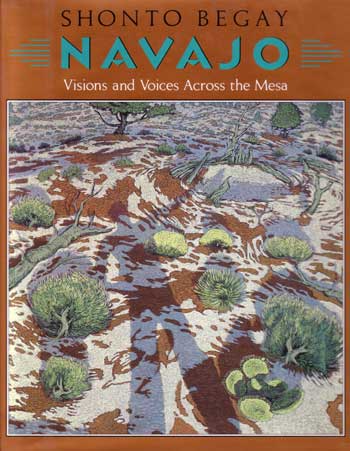 + Add to my watchlist

Forward to Friend
Shonto Begay
Subject: Native American Easel Art
Item # 0590461532
Date Published: 1995/03/01
Size: 48 pages

SOLD


From the Jacket:

For this generation, and many more to come, This land is beautiful and filled with mysteries. They reveal themselves and their stories - If you look very carefully, and listen....

Shonto Begay's artwork has been celebrated throughout the southwestern United States for the past two decades. Now, in a unique collection, twenty paintings, culled from his body of work, are combined with his original poetry - to present an intimate look at Navajo life today.

The collection begins with chants and stories that harken back to ancient times; they are the echoes of ancient spirits. Then, reflecting upon his own life as a Navajo, Mr. Begay evokes compelling moments in his childhood and heartfelt, tender memories of family and community. Resonating throughout the collection is the constant struggle for balance and harmony between two cultures - that of the natural, ancient world of his people, and that of the high-tech, contemporary white-man's world that surrounds them. All the while, he never lets us forget that we are guardians of our mother, the earth.

Like the intricate patterns of the Navajo storytelling rugs, Begay's deeply personal poems and paintings weave a magnificent portrait of Navajo life that brims with the spirit of love and hope.
Shonto Begay
Subject: Native American Easel Art
Item # 0590461532
Date Published: 1995/03/01
Size: 48 pages

SOLD
---
Publisher:
---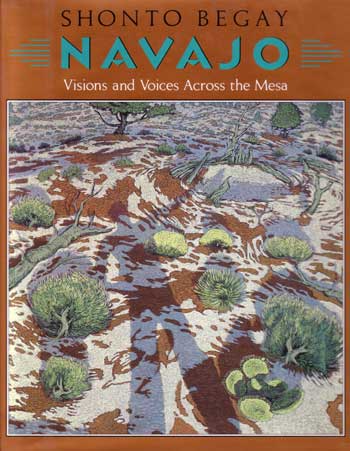 Click on image to view larger.
---