Oscar E. Berninghaus, Taos, New Mexico - Master Painter of American Indians and the Frontier West [SOLD]
---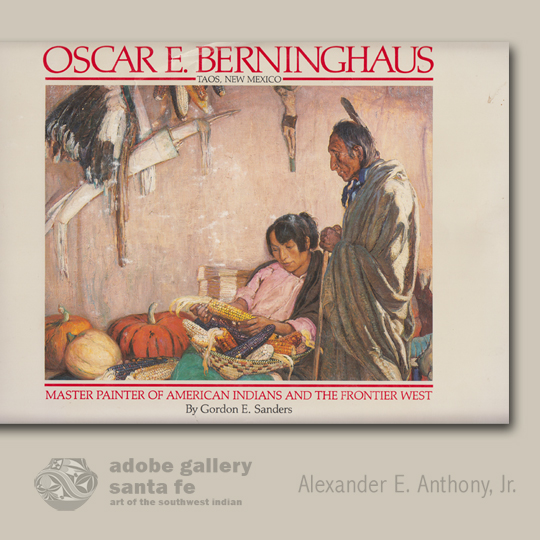 + Add to my watchlist

Forward to Friend
Subject: Native American Easel Art
Item # C4191H
Date Published: Hardcover, slip jacket, first edition 1985
Size: 140 pages

SOLD
OSCAR E. BERNINGHAUS Taos, New Mexico
Master Painter of American Indians and the Frontier West
By Gordon E. Sanders
Publisher: Taos Heritage Publishing Company
Hardcover, slip jacket, first edition 1985, excellent condition
CONTENTS
St. Louis Steamboats and Watercolors
Taos Country, Indians and Oils
Growth, Recognition and Fame
Citizen of Taos and Master Painter
The Summit

Book Description:
Biography of Oscar E. Berninghaus born in St. Louis, MO in 1874, and one of the Founders of the Taos Society of Artists. First arrived Taos, NM in 1899. The book includes biographical and historical material, and is unique in that it contains photographs and information directly from the immediate family. This easily read monographic volume on Oscar E. Berninghaus will appeal to laymen and scholars alike. It is carefully researched and includes a catalog of paintings as well as 60 full color reproductions of paintings and 80 black and white photos and reproductions.
"Oscar Edmund Berninghaus was the total artist. Painting was his vocation and his avocation. . . . . His paintings of the West at the turn of the century and of the Taos Indians were often the cover pieces of some of the nation's most prestigious publications. . . . Painting was his life—his business—his reason for being. Today, his paintings hang in the nation's famous museums, and the homes of private collectors all over the world. There is even a Berninghaus in the White House—selected from the Santa Fe Railroad Collection for President Reagon's study. Oscar Berninghaus was a vital part of American history, and his life began in 1874 in St. Louis, Missouri."
Subject: Native American Easel Art
Item # C4191H
Date Published: Hardcover, slip jacket, first edition 1985
Size: 140 pages

SOLD
---
Publisher:
---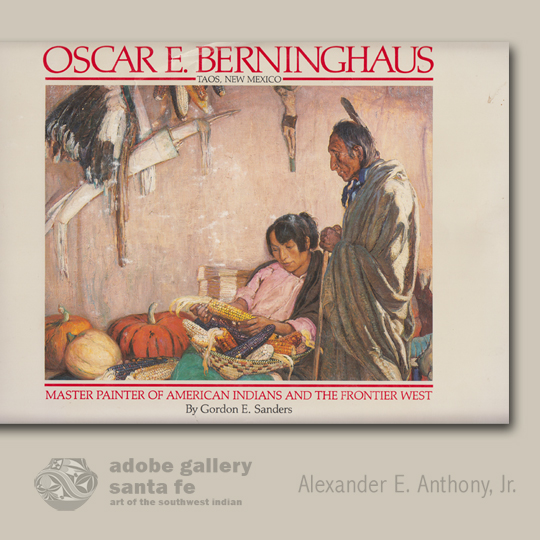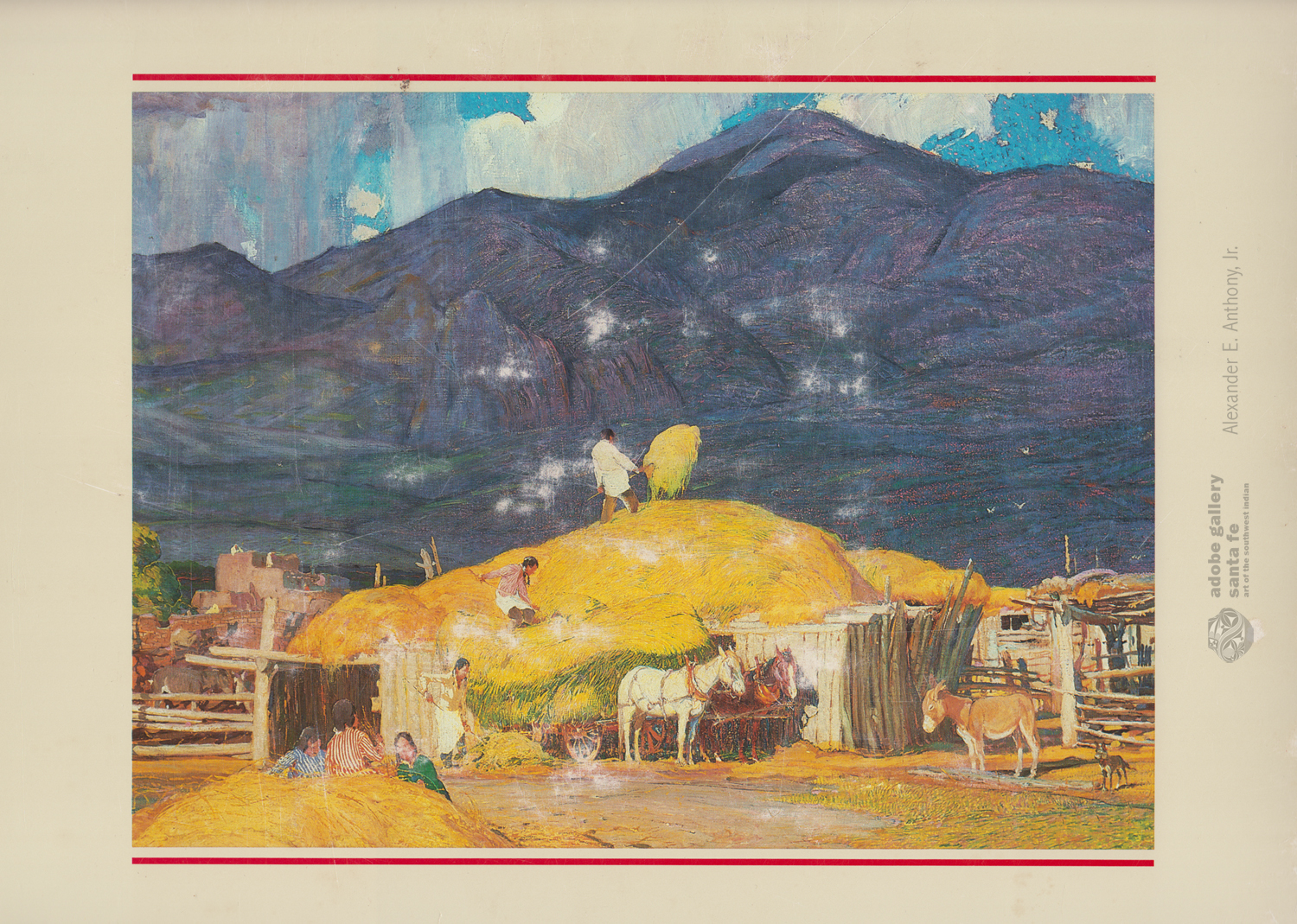 Click on image to view larger.
---