The Pueblo Potter - A Study of Creative Imagination in Primitive Art [SOLD]
---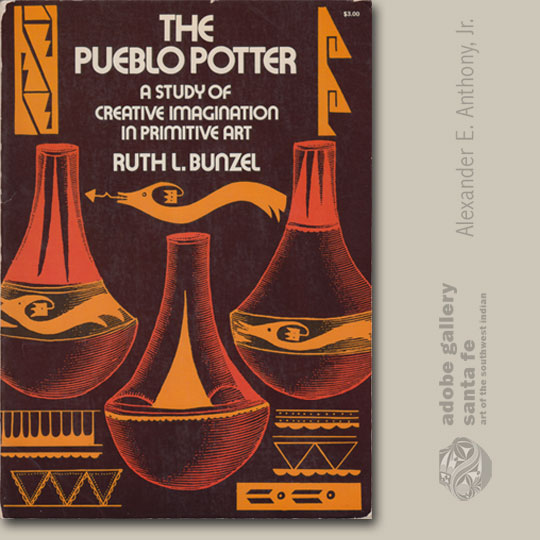 + Add to my watchlist

Forward to Friend
Ruth Leah Bunzel (1898 - 1990)
Subject: Native American Pottery
Item # C4055G
Date Published: First published in 1929; This edition 1972.
Size: Softcover, 134 pages, illustrated with drawings and photographs

SOLD
THE PUEBLO POTTER a Study of Creative Imagination in Primitive Art
By Ruth L. Bunzel
Softcover; 134 pages, illustrations in color and black and white.
First published in 1929 by Columbia University Press, New York
This Dover edition, first published in 1972, is an unabridged republication of the work originally published by Columbia University Press, New York, in 1929.
Penetrating study of Pueblo ceramic art—materials, methods, decorative elements, use of color, etc.—plus ideas, feelings and attitudes toward craft. Twenty full-page plates show water jars, bowls, drums and other ceramic artifacts (both modern and classical) of the Acoma, Zuni, San Ildefonso and Hopi, and 18 further plates, most of them in two colors, reproduce over 150 design motifs-dragonflies, cloud stripes, deer house, water birds, all sorts of cloud designs, feather designs, and many more. There is a wealth of material here for the craftsman, potter, designer or commercial artist who wants to use these designs either directly or as suggestions for his own work.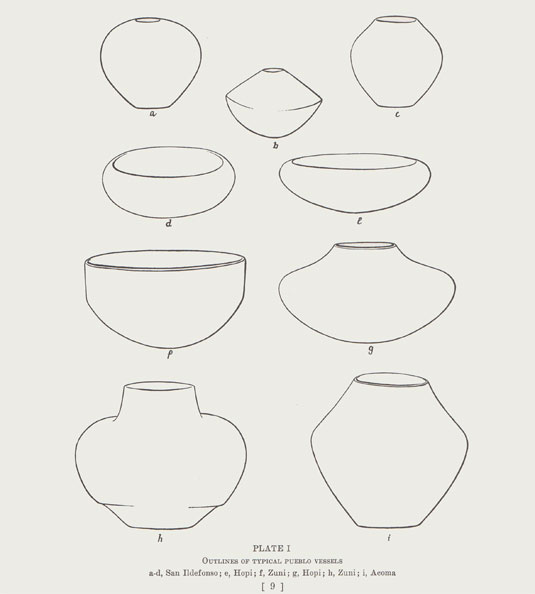 Contents
I. Introduction
II. Technique and Form
III. The Principles of Design
Zuni
Acoma
Hopi
San Ildefonso
IV. The Personal Element in Design
The planning of design
The sources of design
Criticism
Instruction
The range of variability
Individuality in design
V. Symbolism
VI. Stability of Decorative Style
Survey of the history of pottery in the Southwest
Ceramic history of Zuni and Hopi regions
Relative stability of technique and style
Relative stability of religious and secular art
VII. Conclusion
Appendix I. Zuni Designs
Appendix II. Hopi Designs
Appendix III. San Ildefonso Designs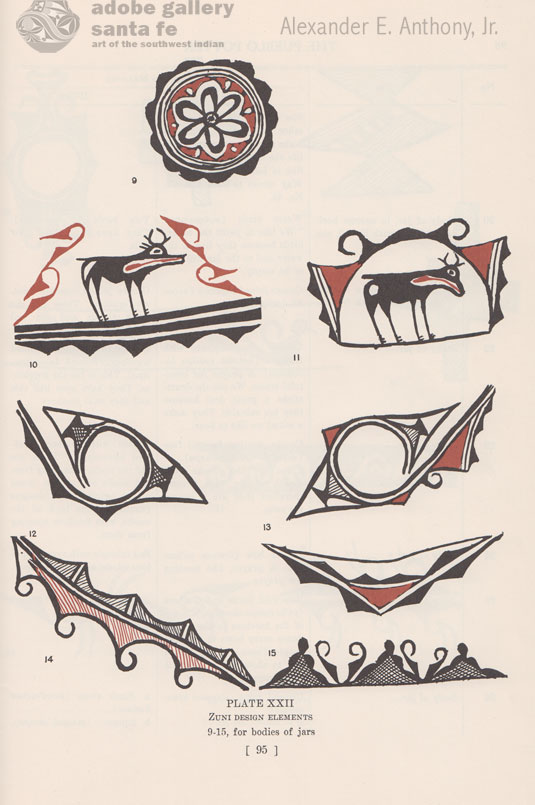 Ruth Leah Bunzel (1898 - 1990)
Subject: Native American Pottery
Item # C4055G
Date Published: First published in 1929; This edition 1972.
Size: Softcover, 134 pages, illustrated with drawings and photographs

SOLD
---
Publisher:
---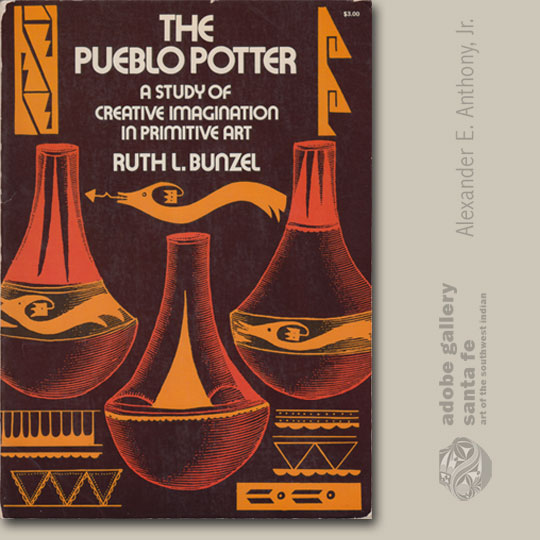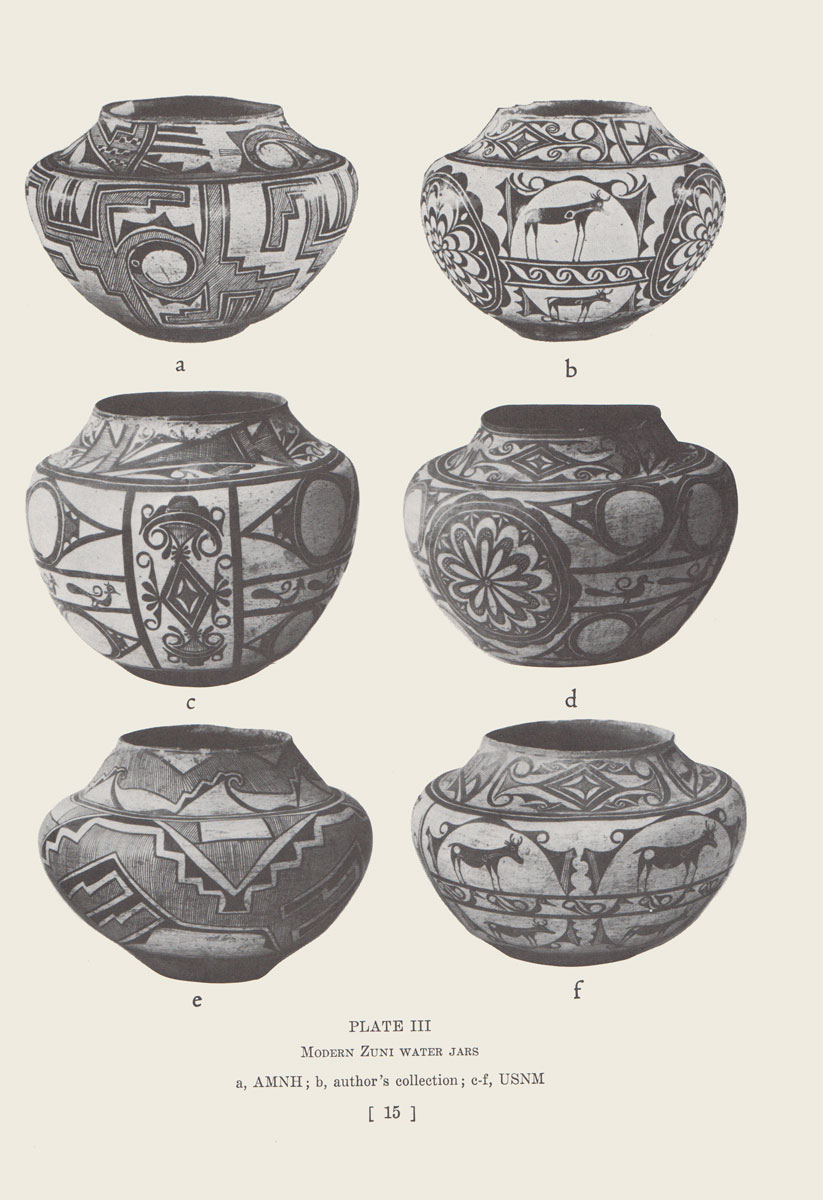 Click on image to view larger.
---