Southwest Weaving: A Continuum; The Vision Persists; Native Folk Arts of the West [SOLD]
---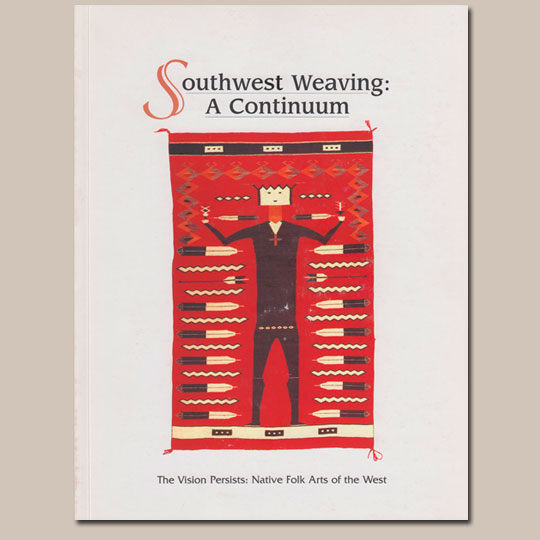 + Add to my watchlist

Forward to Friend
Stefani Salkeld
Subject: Native American Textiles
Item # C4438Q
Date Published: Softcover, first edition 1996
Size: 74 pages, beautiful full-color illustrations

SOLD
Southwest Weaving: A Continuum
The Vision Persists: Native Folk Arts of the West
Softcover, first edition 1996. 74 pages, beautiful full-color illustrations
This catalog was published on the occasion of an exhibition at the San Diego Museum of Man from April 1996 through February 1997. The exhibition of hand-woven textiles from the Pueblo, Navajo, and New Mexican Hispanic village cultures were drawn from the collections of the San Diego Museum of Man.
---
From the Introduction:
From the collections of the San Diego Museum of Man comes this major exhibit of hand-woven textiles from the Pueblo, Navajo, and New Mexican Hispanic village cultures—three distinct groups who, at various times, learned from, stole from, fought with, teamed up with, and overall, co-existed with each other.
They and their centuries of interaction have given our Southwest much of its uniqueness and fascination. This interplay is also richly evident in the textiles of these three peoples—so much so that many of us have believed that all Southwestern weavings have come from the looms of just one group—the Navajo.
One goal of this exhibit is to diminish the prevalence of that misjudgment; another—to increase awareness of and admiration for all of the remarkable people who produced these splendid textiles while engaged in a lifelong daily struggle to survive in an exceedingly difficult, often hostile environment. Whether creating essential elements of their survival—thick, warm blankets and winter wraps—or exquisite, symbolic expressions of the intricate, beautiful belief systems which nurtured and sustained them, these Pueblo, Navajo, and Hispanic weavers always strove to express their innate love of beauty, their respect for the bounty of Mother Earth and Father Sky.
The San Diego Museum of Man was founded in 1915 by one of the giants of early Southwest anthropology, Dr. Edgar Lee Hewett. Fresh from founding and directing the Museum of New Mexico and the School of American Archaeology (now the School of American Research) in Santa Fe New Mexico, Dr. Hewett brought to San Diego his own personal fascination with and his vast knowledge of the American Southwest. He saw to it that the infant museum was richly stocked with hundreds of ethnographic and artistic specimens from this area he knew and loved so well. Over the past eight decades, the Museum's Southwest Collections have steadily increased. Our close proximity to that region; the intense interest of hundreds of collectors, members, and donors; and the increasingly high profile of the Southwest Indian arts have all contributed to the enrichment of these collections.
For Southwest Weaving, the Museum's Curator of Southwest Ethnographic Collections, Stefani Salkeld, has put together a magnificent selection representing each of the three principal weaving cultures and covering their, historic and contemporary weaving eras. To do this, she has drawn entirely from the collections of the Museum of Man. Creating this exhibit has been a source of deep joy, the realization of a long-held dream. Now our hope is that, in addition to fulfilling the goals set forth above, this exhibit and its catalog will assure a greatly widened awareness of the Museum's prized and priceless textile collections as a unique resource for researchers, scholars, artists, educators, and the descendants of those who created them.
Stefani Salkeld
Subject: Native American Textiles
Item # C4438Q
Date Published: Softcover, first edition 1996
Size: 74 pages, beautiful full-color illustrations

SOLD
---
Publisher:
---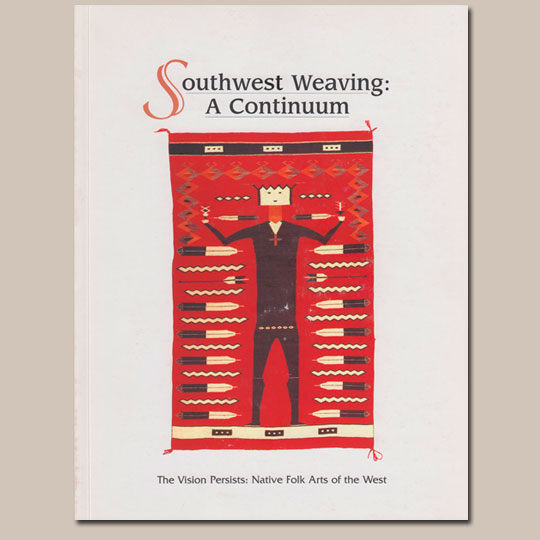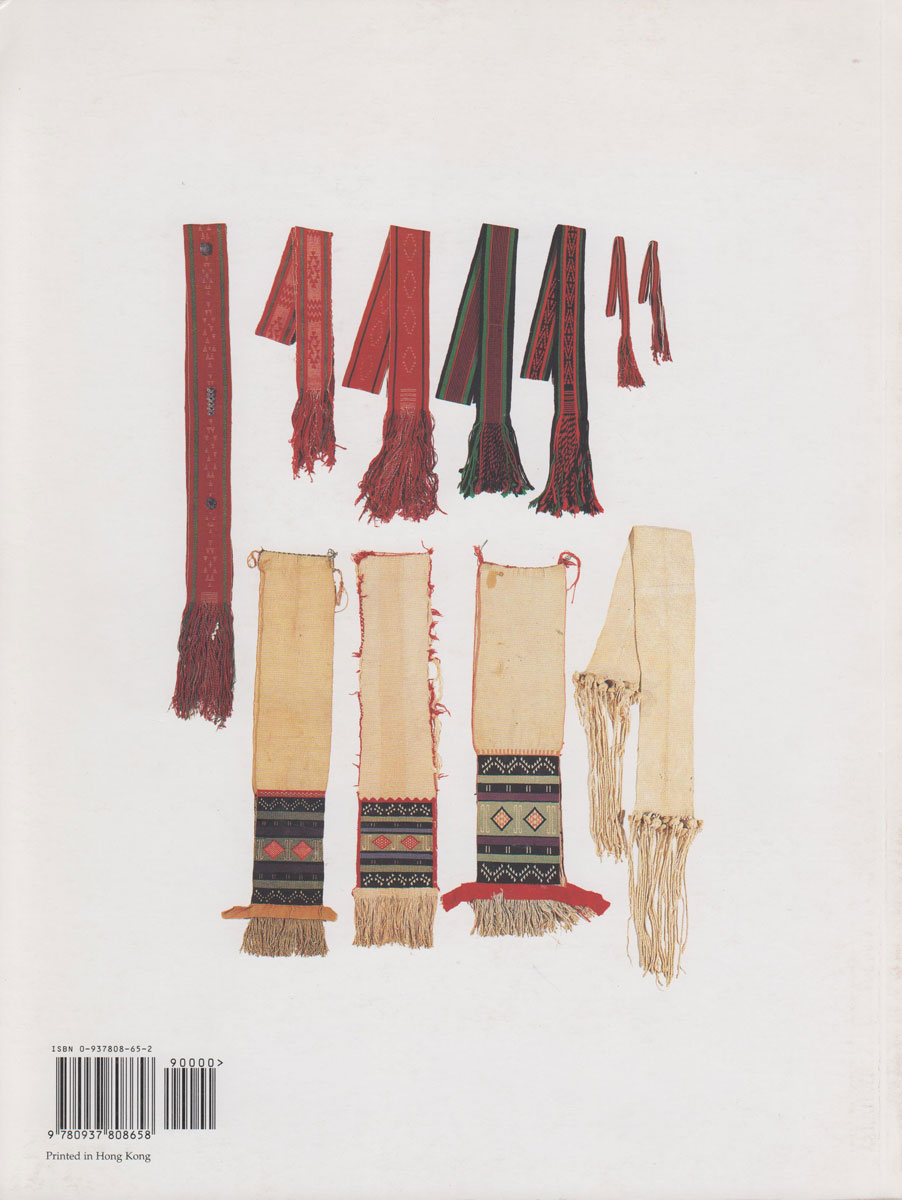 Click on image to view larger.
---