Spin a Silver Dollar [SOLD]
---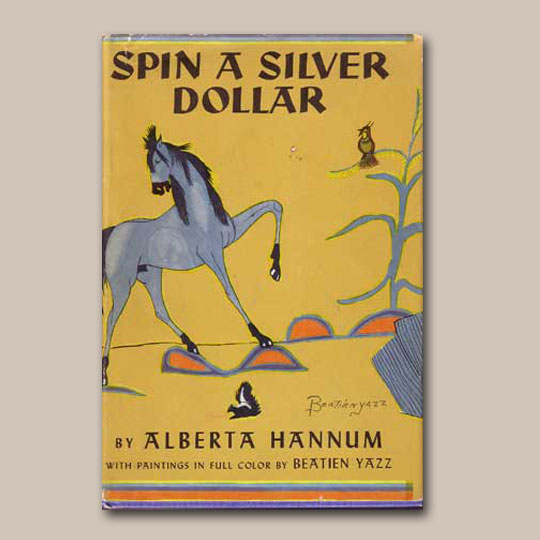 + Add to my watchlist

Forward to Friend
Alberta Pierson Hannum (1906-1985)
Subject: Native American Easel Art
Item # C3826P
Date Published: This hardback with slip cover, 1966, 11th printing
Size: 173 pages - Autographed by Beatien Yazz

SOLD
SPIN A SILVER DOLLAR
by Alberta Hannum
Publisher: The Viking Press, New York
Illustrations in full color by Beatien Yazz
This hardback with slip cover, 1966, 11th printing
Autographed by Beatien Yazz
Very good condition

From the Back Cover:
To the Navaho Indian Reservation in Northern Arizona came Sally and Bill Lippincott, a young couple from the East, to take over the old trading post at Wide Ruins. One of their first acquaintances was Beatien Yazz, otherwise known as Jimmy, a shy, silent Navaho boy of eight whom they found squatting on the desert solemnly scratching a picture on a rock, using a pointed stone for a stylus. For four years--until they left the trading post as a part of World War II adjustment--they watched the flowering of the boy's startlingly individual talent as he painted the panorama of desert and Navaho village life.
Spin a Silver Dollar is the moving story of the development of ancestral genius in a child, against the background of his people and his natural environment. But it is the story, too, of a four-year-long adventure in living for two worldly people who found a profound beauty and wisdom in the way of life which has been followed for centuries by the Navahos. Most of us dream at some time or another of leaving our prosaic city existence behind for a more romantic way of life. Spin a Silver Dollar is the account of two people fortunate enough to achieve this dream.
Alberta Pierson Hannum (1906-1985)
Subject: Native American Easel Art
Item # C3826P
Date Published: This hardback with slip cover, 1966, 11th printing
Size: 173 pages - Autographed by Beatien Yazz

SOLD
---
Publisher:
---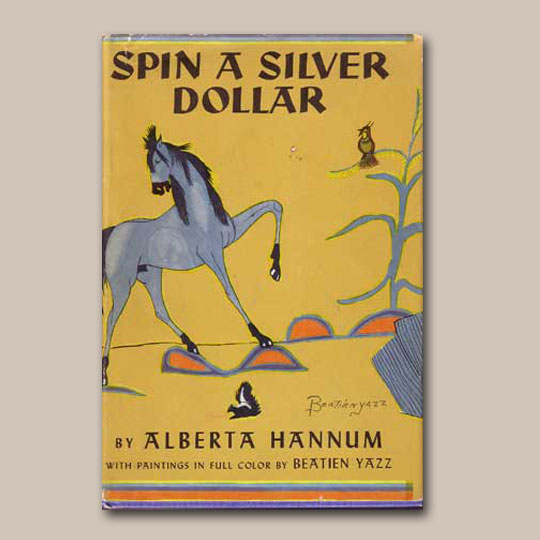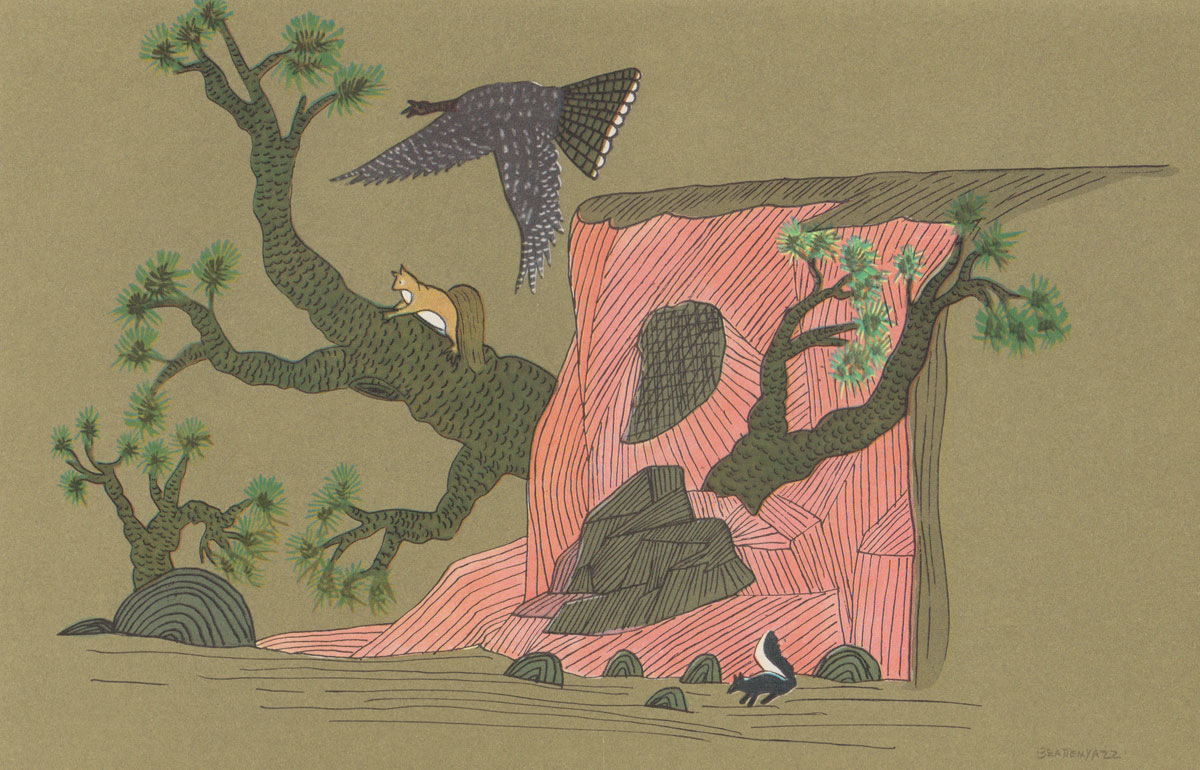 Click on image to view larger.
---