Book - The Legacy of a Master Potter: Nampeyo and her Descendants [SOLD]
---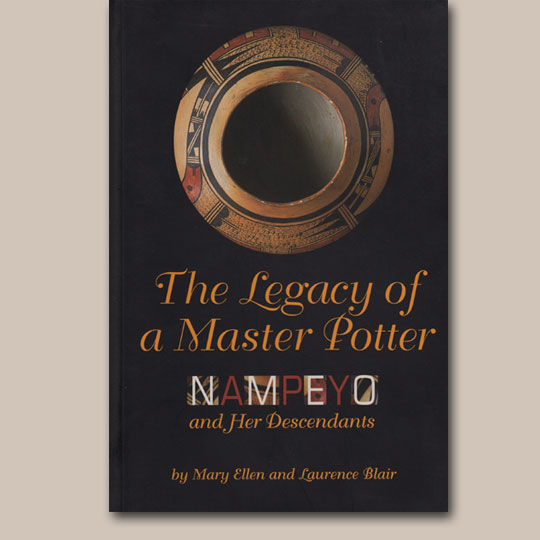 + Add to my watchlist

Forward to Friend
Mary Ellen and Laurence Blair
Subject: Native American Pottery
Item # 1-887896-06-6
Date Published: Soft cover, first edition, 1999
Size: 305 pages

SOLD
From the Back Cover:
Here is the long-awaited study of the Hopi-Tewa woman who revived the fine art of Hopi pottery making and inspired five generations of artists, not only among her own descendants but among Native Americans throughout the Southwest. Nampeyo takes her rightful place as a great artist whose unique genius lifted Native American pottery and design to a true art form.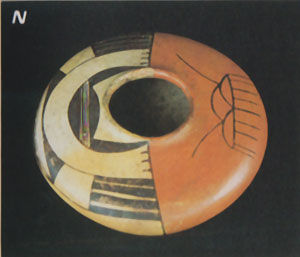 THE LEGACY OF A MASTER POTTER Nampeyo and her Descendants
By Mary Ellen and Laurence Blair
Publisher: Treasure Chest Books
Soft cover, first edition, 1999
Contents
Foreword by Wm. Bruce McGee
Preface
Acknowledgments
1. History of the Hopi-Tewa People
Migration Period
The Exodus
Period of Consolidation
The Synergistic Trio
The Hopis' World Expands
2. Opening the Door: Nampeyo of Hano
Birth to Marriage
Climb to Twilight
Nampeyo's Art
Unexpected Inspiration
3. Pottery Making, Nampeyo Family Style
A visit to Grandmother
The Clay
Decorative Raw Materials
Pottery Forming
Smoothing and Polishing
Decoration
Designs and Symbols
Drying and Firing
Marketing
4. Continuing the Legacy
The Nampeyo-Lesou Progeny
The Recognition of Indian Pottery as Art
Annie Healing
The Healing Children
William Komalestewa Lesou
Nellie Lesou Douma
Wesley Lesou
Fannie Lesou Polacca
Notes
Appendix A—Nampeyo Family Designs
Appendix B—Family Genealogy
References
Index
A Color Portfolio
Condition: Used, good condition, no markings
Mary Ellen and Laurence Blair
Subject: Native American Pottery
Item # 1-887896-06-6
Date Published: Soft cover, first edition, 1999
Size: 305 pages

SOLD
---
Publisher:
---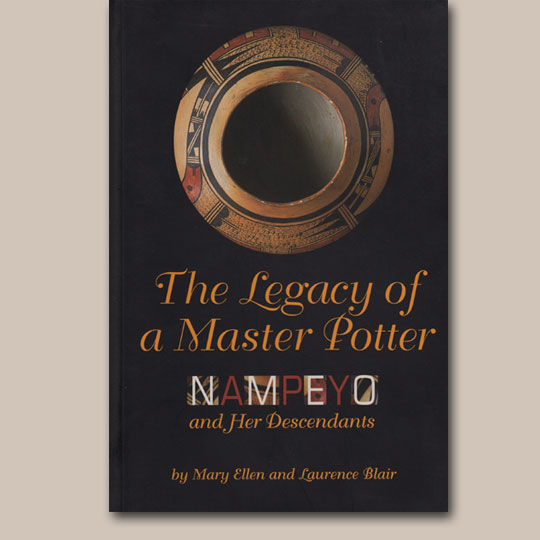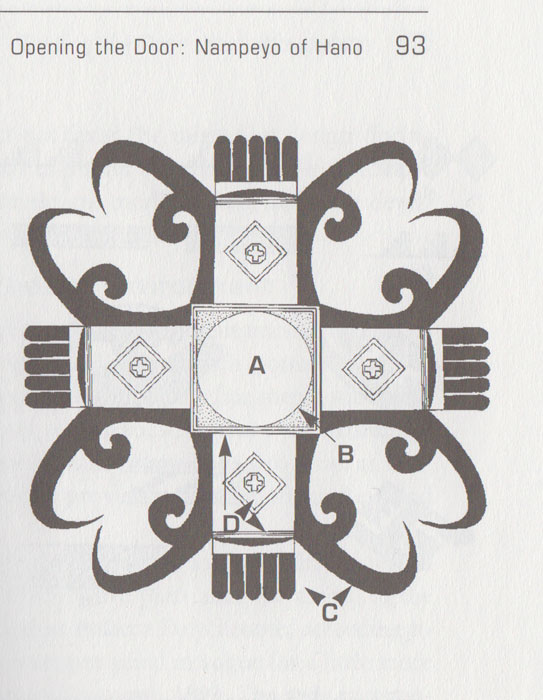 Click on image to view larger.
---