The Spirit of Native America: Beauty and Mysticism in American Indian Art [SOLD]
---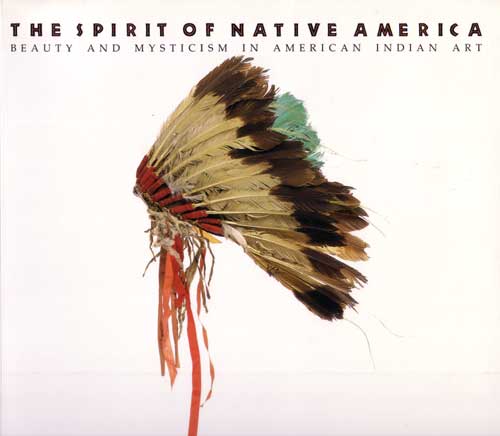 + Add to my watchlist

Forward to Friend
Anna Lee Walters
Subject: Native American Art
Item # 0-87701-515-5
Date Published: 1989/05/01
Size: 120 Pages

SOLD
From the Back Cover:
Art and religion are two words that have no equivalents in languages spoken by Native Americans. Yet these intensely spiritual people created objects for everyday use that are unsurpassed for sheer beauty, originality, and craftsmanship. The Spirit of Native America explains this apparent contradiction in language as rich in symbolism as the art itself. Stunning full-color photography augments the text, yielding a new perspective on this often misunderstood facet of Native American culture.
From the Jacket:
Eagle bone whistles and peyote rattles. A pale buckskin shirt adorned with arcane symbols. Grizzly bear claws strung into a necklace. A buffalo horn headdress trailing golden eagle feathers. Barely one hundred years ago, these objects were part of the everyday lives of Native Americans. When these proud people were herded ignominiously onto reservations and forced to adopt foreign ways, many of their possessions were acquired by private collectors. One of these was David T. Vernon, a cowboy illustrator whose sizable collection is now permanently displayed in Wyoming at the Colter Bay Visitor Center in Grand Teton National Park.
Nearly 250 pieces from this magnificent collection are exquisitely reproduced in The Spirit of Native America. Anna Walters's authoritative text removes these beautiful and mysterious objects from the usual category of museum relics and places them in their proper tribal perspective. She helps us understand that, to the Indian, art and beauty are integral to life, not separate from it. This beautiful and intriguing book takes us to a new level of awareness about the inherent spirituality of Native American art and provides new insights into the people who created it.
Anna Lee Walters
Subject: Native American Art
Item # 0-87701-515-5
Date Published: 1989/05/01
Size: 120 Pages

SOLD
---
Publisher:
---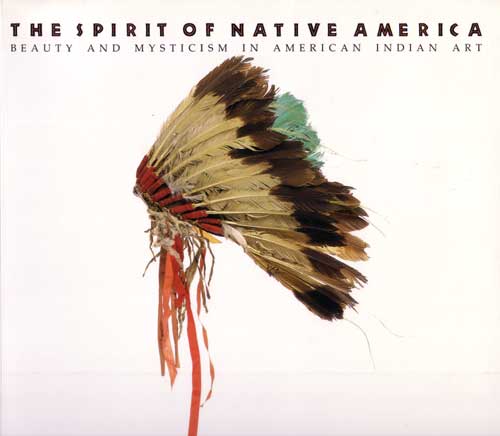 Click on image to view larger.
---