The Taos Society of Artists [SOLD]
---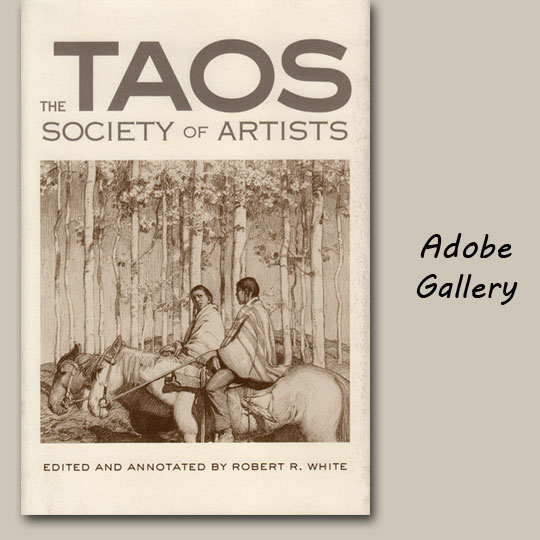 + Add to my watchlist

Forward to Friend
Taos Society of Artists
Subject: Native American Easel Art
Item # C4438F
Date Published: Hardback with slipcover, 2nd edition, 1998
Size: 126 pages, autographed by the author, inscribed to current owner.

SOLD
The Taos Society of Artists
Edited and Annotated by Robert R. White
University of New Mexico Press, Albuquerque
Hardback with slipcover, 2nd edition, 1998, 126 pages, autographed by the author, inscribed to current owner. A first edition was published in 1983 by UNM Press in cooperation with the Historical Society of New Mexico
---
From the Preface
In the fifteen years since the first edition of The Taos Society of Artists was published, art historians have done a great deal of research and writing on this subject. Scores of articles have appeared on the Taos Society of Artists and the individual members. Major books have been published on Couse, Higgins, Phillips, Berninghaus, Denton, and Sharp.
Much new information has thus become available, and yet, much remains to be done. Previously unavailable documents have occasionally come to light through the years, and some of these have prompted reassessments of what actually happened in the early years of the Taos art colony. Conversely, some things have remained obscure, with no new information having surfaced to illuminate the course of events on the motivations of the participants. It is the purpose of this preface to briefly discuss some of the revisions in the scholarship on the art colony, to emphasize some of the events that particularly bear on the history of the Society, and to mention some of the questions that remain.
More Book Description
A unique mix of light, color, landscape, and culture attracted artists to the northern New Mexico community of Taos beginning in 1898. In July 1915, six of these painters founded the Taos Society of Artists to sell their works through traveling exhibitions. To mark the centennial of the arrival of Ernest Blumenschein and Bert Geer Phillips in Taos, this, the only comprehensive account of the Society, is reissued. An extensive new Preface discusses research on the Taos Society and individual artists undertaken in the fifteen years since the book was first published.
Interest in the early Taos artists has always been great. This definitive documentary history of the Society makes available invaluable information on the artists and their organization. Provided are candid views of the personal lives of the artists, revealing their hopes and plans, the financial difficulties they faced, and finally, the conflicts between members of the Society. Rare photographs complement the text.
Taos Society of Artists
Subject: Native American Easel Art
Item # C4438F
Date Published: Hardback with slipcover, 2nd edition, 1998
Size: 126 pages, autographed by the author, inscribed to current owner.

SOLD
---
Publisher:
---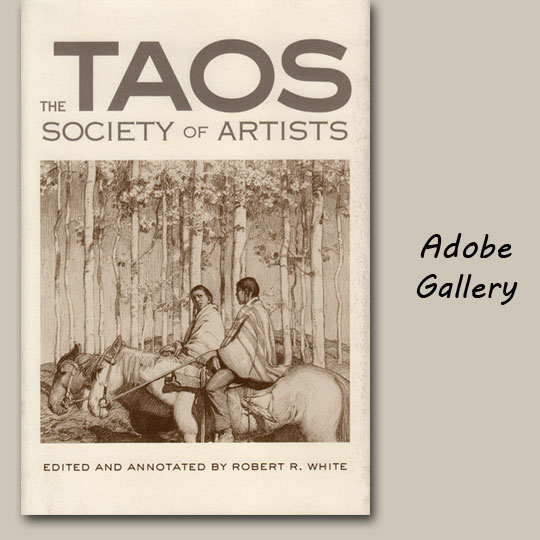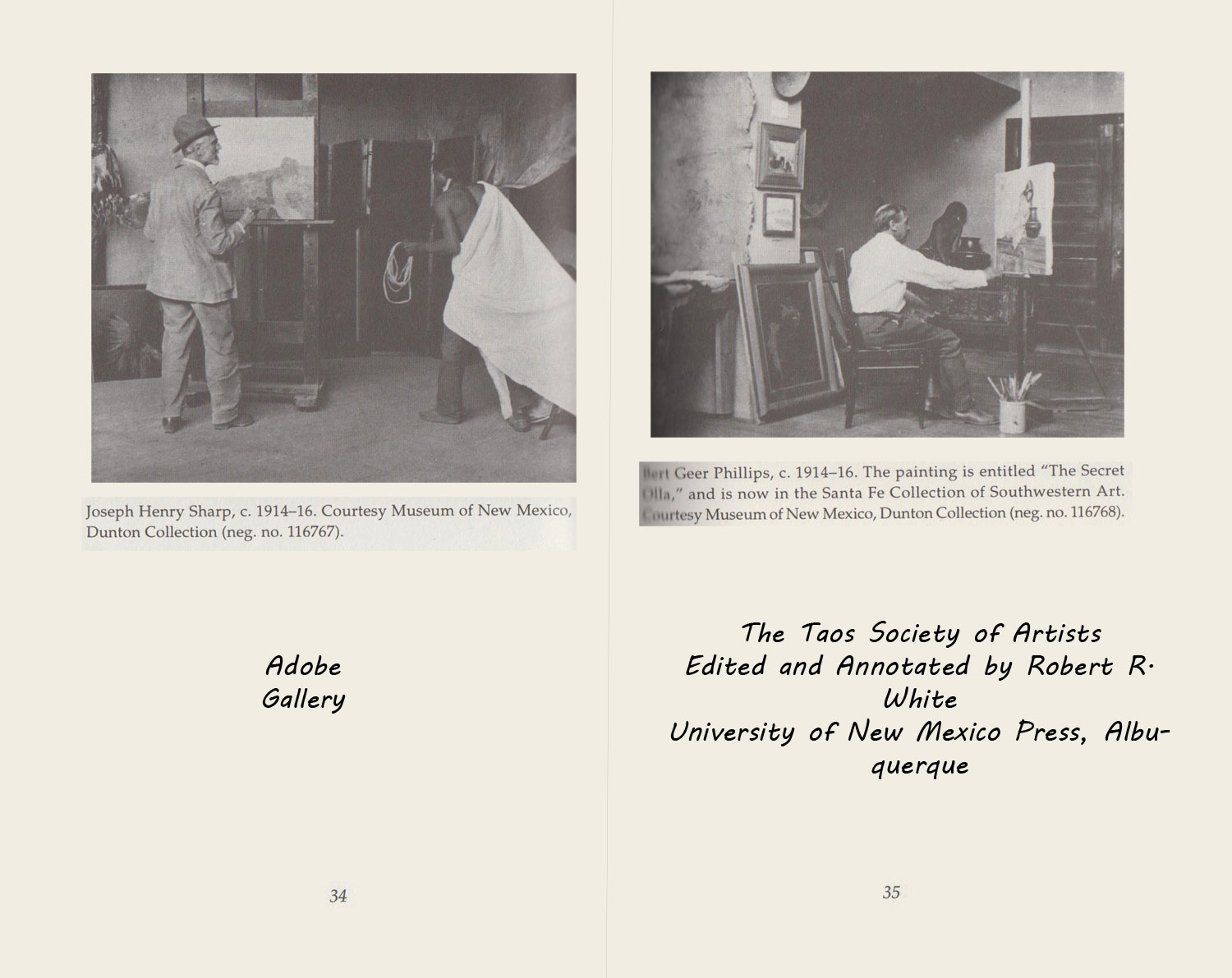 Click on image to view larger.
---