ANASAZI—ANCIENT PEOPLE OF THE ROCK [SOLD]
---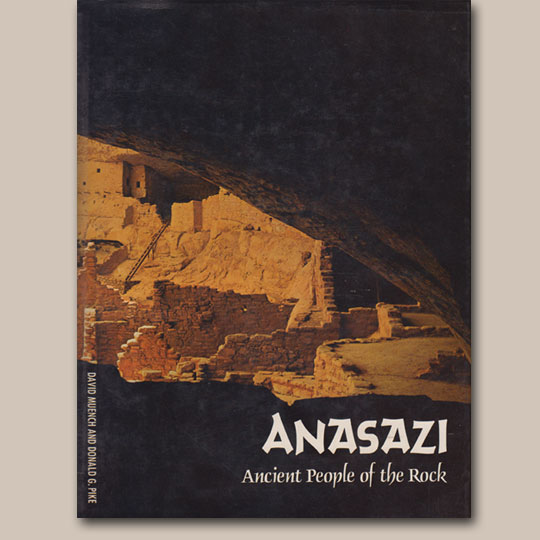 + Add to my watchlist

Forward to Friend
Subject: Prehistoric Culture
Item # C3809F
Date Published: Hardcover, first edition 1974
Size: 127 color and black and white photographs, 192 pages

SOLD
ANASAZI—ANCIENT PEOPLE OF THE ROCK
Photographs by David Muench
Text by Donald G. Pike
Publisher: American West Publishing Company, Palo Alto, California
Hardcover, first edition 1974
127 color and black and white photographs, 192 pages. Very good condition
Contents
The People who have Vanished
Portfolio: Mesa Verde
Out of the Earth
Portfolio: Kayenta
Wind from the South
Portfolios: Sinagua—Salado
Children at the Gate
Portfolio: Canyons and Mesas
Onto the Rock
Portfolio: Chaco Canyon
Sons of Light
The Dark Wind
Portfolio: Rio Grande Ancients
Into the Memory
Portfolio: Contemporary Pueblos
Historic Photographs by Adam Clark Vroman
Summary
In this moving book, master-photographer David Muench captures the stark beauty, the drama, the mystical quality of the ruins. From afar he surveys their vast scale and magnificence of the barren landscape from which they rise. Coming closer, he admires their craftsmanship and re-creates a feeling of what it might have been like to live here so long ago. One can almost see the ghosts of these gentle, creative people still dwelling in the rock.
The fascinating text by historian Donald G. Pike tells what is already known about the Anasazi and traces the scientific manhunt in which generations of archaeologists have worked to learn more. In the pattern on a fragment of pottery or the growth rings of a weathered old post, they may find some important new piece to the puzzle. Gradually, through their patience and ingenuity, a shadowy picture of the lost People of the Rock is beginning to emerge.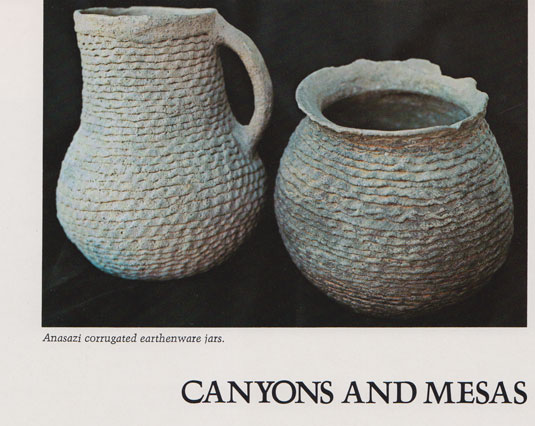 Subject: Prehistoric Culture
Item # C3809F
Date Published: Hardcover, first edition 1974
Size: 127 color and black and white photographs, 192 pages

SOLD
---
Publisher:
---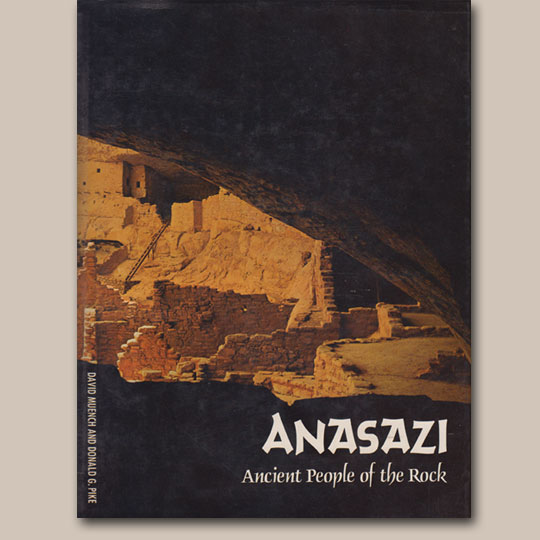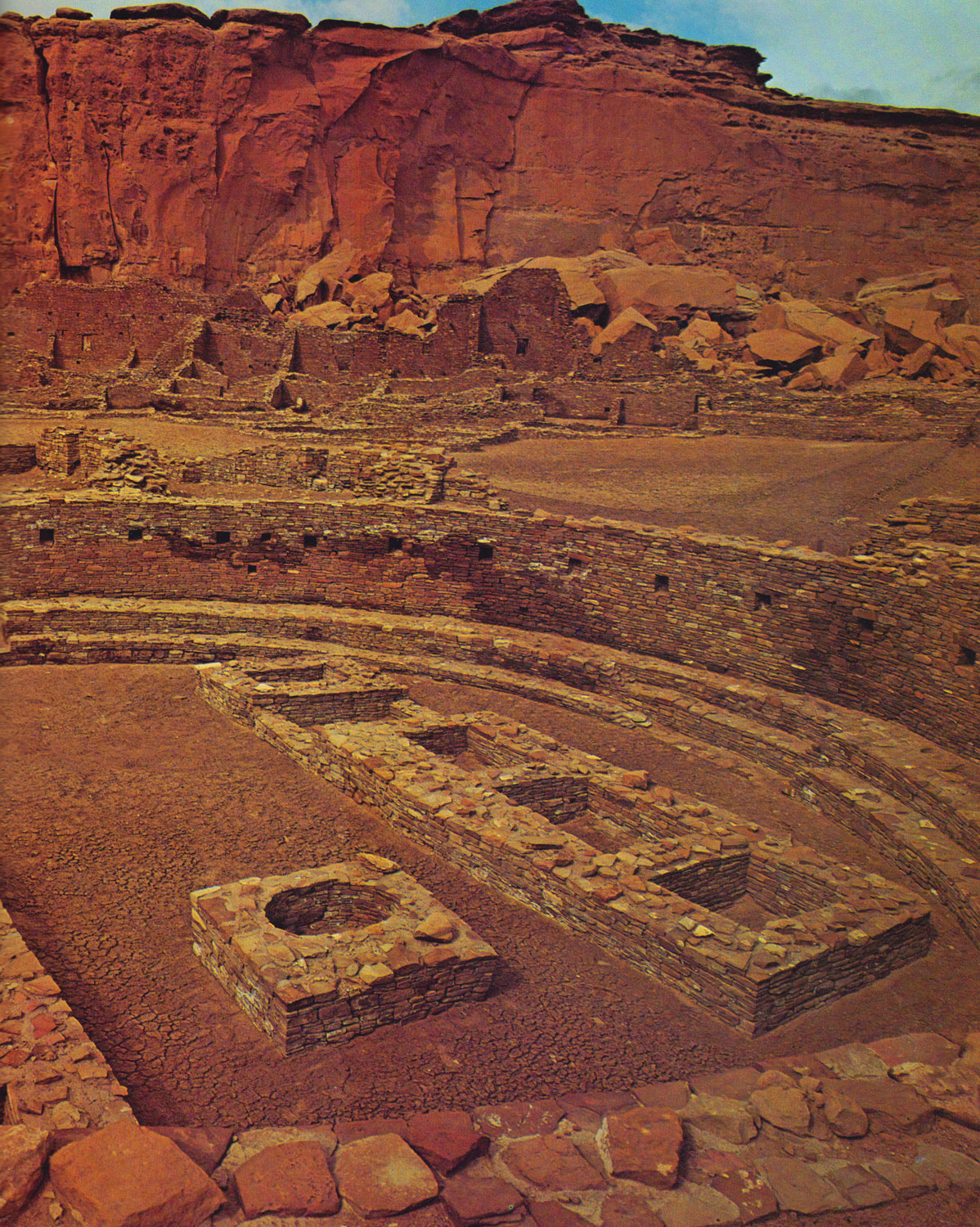 Click on image to view larger.
---