Charles S. King, et al.
---
+ Add Author to My Preferences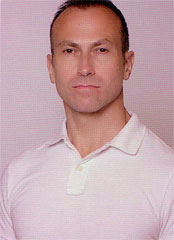 Gallery owner and author Charles King's latest book, "The Life and Art of Tony Da," was released in 2011. "Born of Fire: The Life and Pottery of Margaret Tafoya," was also written by King in 2008. His writings can also be found in the publication, "Collecting Authentic Indian Art." In addition, King has written articles on Pueblo pottery for American Indian Art and Native Peoples magazines and has given numerous talks on Pueblo pottery at the Heard Museum, Museum of Indian Art and Culture, Pueblo Grande Museum, Rockwell Museum of Western Art and The Denver Art Museum. He currently serves on the Board of Directors for the Southwest Association for Indian Arts (SWAIA), the organization that puts together the renowned Santa Fe Indian Market, and has served on the Board of Directors of the Indian Arts and Crafts Association (IACA). Since 1996, Charles King has been a judge in prestigious Indian art events, including Santa Fe Indian Market, the Heard Museum Indian Fair & Market and the Gallup Ceremonials.
Source: King Galleries, Scottsdale AZ
Photo Source: Charles King - Photo from his book - The Life and Art of Tony Da