Steve Elmore
---
+ Add Author to My Preferences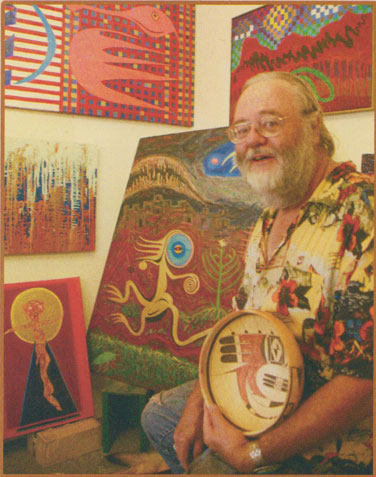 Steve Elmore, a native of New Mexico, was educated at the University of New Mexico and at the University of California Los Angeles. After teaching at California State University-Chico, he decamped to Italy for two years where he learned photography. Returning to the U.S., he worked as a freelance photographer in New York City for twenty years.
His love of pueblo pottery and Hopi culture, in particular, eventually brought him back to New Mexico in 1999. He opened Steve Elmore Indian Art, a gallery specializing in historic pueblo pottery and old jewelry, in Santa Fe. He also began oil painting. Some of his work is inspired by the abstract designs of Nampeyo. His respect for her work led him to research 25 museum collections of Hopi pottery in America and to write this scholarly report of her early life. He plans to publish his own collection of Hopi pottery and to write about Nampeyo's later life as well as continuing his oil painting.
There's a long list of eccentric Southwestern painters and artist who loved native culture and people and who made it part of their lives. Steve is proud to be one of them. He lives in Santa Fe and can often be found hanging out at this gallery in late afternoons…..
Source: author biography text and photo from the book: In Search of Nampeyo: The Early Years, 1875-1892 by Steve Elmore. Used with permission, copyright Steve Elmore.