Ceramics in America [SOLD]
---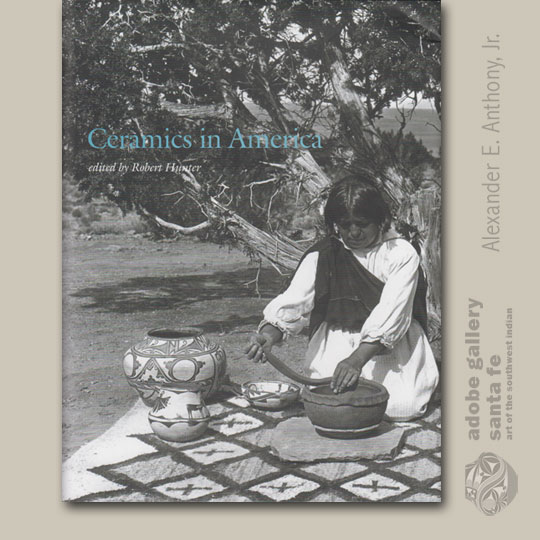 + Add to my watchlist

Forward to Friend
Subject: Native American Pottery
Item # C4244B
Date Published: Hardback with slip cover, new copy, first edition 2015
Size: 216 pages

SOLD
The author covers the historic period and the contemporary pottery tradition at Zuni Pueblo. The study of potters in the modern Zuni Pueblo draws connections with the older tradition of scholarship. The author observed how elements of a larger culture take shape piece by piece, pot by pot, brushstroke by brushstroke, influenced by values shared by parents, children, and kin as well as by choices, sometimes idiosyncratic and creative, made by the artist themselves when they press their thumbs into a lump of clay or dip a brush into a dish of paint. The author worked with the Nahohai family of Zuni potters.
Ceramics in America
Edited by Robert Hunter
Published by Chipston Foundation
Distributed by University Press of New England, Hanover
Hardback with slip cover, new copy, first edition 2015. 216 pages.
ARTICLES
Rediscovering the Ceramic History of the Alta California Frontier
Charles Lang Freer amd C. T. Loo, Mentor and Mentee: Cultural Clashes and Neuropsychological Insights
Pride Flared Up: Zuni (A:shiwi) Pottery and the Nahohai Family By Edward Chappell (This article spans pages 61 through 208 and is illustrated beautifully with historic photographs and color images of pottery.