DESERT COUNTRY by Edwin Corle [SOLD]
---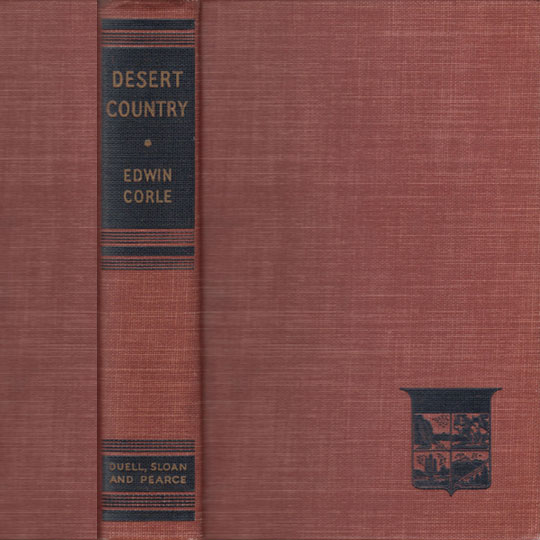 + Add to my watchlist

Forward to Friend
Edwin Corle (1906 – 1956)
Subject: Native American: General
Item # C3516P
Date Published: First edition Hardback, red fabric cover over board, 1941, second printing
Size: 357 pages

SOLD
DESERT COUNTRY by Edwin Corle
Publisher: Duell, Sloan, & Pearce, New York
First edition Hardback, red fabric cover over board, 1941, second printing, 357 pages
Condition: very good condition
Book Review
Edwin Corle relates the tales and legends of the desert country of Nevada, Arizona, western Utah, and southeastern California. The story of the early explorations of Mitchell Caverns under the Providence Mountains in the Mojave Desert, Death Valley tales, reports of the Mormons in Deseret, yarns concerning various Indian tribes of the southwest, and of course mining adventures are all rounded up and revealed to the reader in the most casual, entertaining fashion. Historical fact is at the root of most of what's in this book, but only as a guidepost. Although the story lines are informative, it is their value as amusement and escapade that merits their inclusion here. Corle is an excellent writer, a captivating storyteller. A dramatic story about a herpetologist who gets bitten by a sidewinder after capturing a rare red diamondback rattler is a fitting conclusion to this totally enjoyable book.
Review by Bomojaz
CONTENTS
Mojave is Mojave
Grand Opening Sat. Nite
Oasis
Calico Days
Rhyolite
Twenty-nine Palms
Can You Name the Days of the Week?
Old Woman of the Mountain
Where She Danced
Salome
The Town of Little Garlic
Walnuts to Mr. Isaacs
Old Pueblo
Mr. Wickenburg and the Vulture
Land of the Talking God
Mojave
Qahatika
Strange Virgin
Deseret
Long-lost Lamanites
Messianic Complex
Mountain Meadows Massacre
Deseret Comes of Age
Fourth Estate
The Tombstone Epitaph
The Reese River Reveille
The Coachella Valley Submarine
The Panamint News
The Victor Press
Legendry
The Oyster Man of Bicycle Lake
The Thing They Found in a Cave
The Women Who Married Stars
The Man Who Was Buried Standing Up
Though I Walk Through the Valley of the Shadow of Death
"Pioneers! O Pioneers!"
Who Built the Furnace at Furnace Creek?
The Marx Brothers of 1875
A Youngster Twelve Million Years Old
Twenty-mule Team and Old Harmony
Twenty-three Skidoo
Death Valley Scotty
. . . As Long as Space is Time
The River in Red
If You Don't Get Excited—
Aboriginal Gallery
There is No End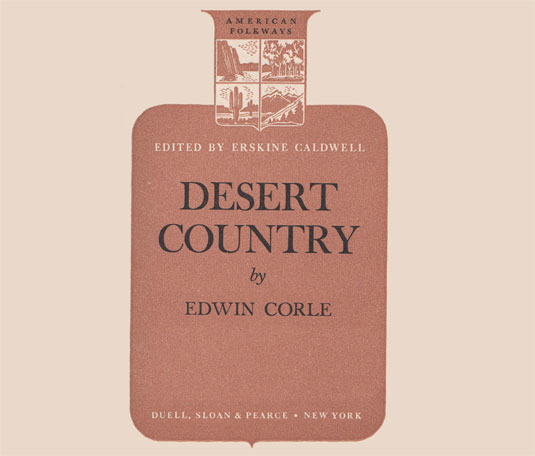 Edwin Corle (1906 – 1956)
Subject: Native American: General
Item # C3516P
Date Published: First edition Hardback, red fabric cover over board, 1941, second printing
Size: 357 pages

SOLD
---
Publisher:
---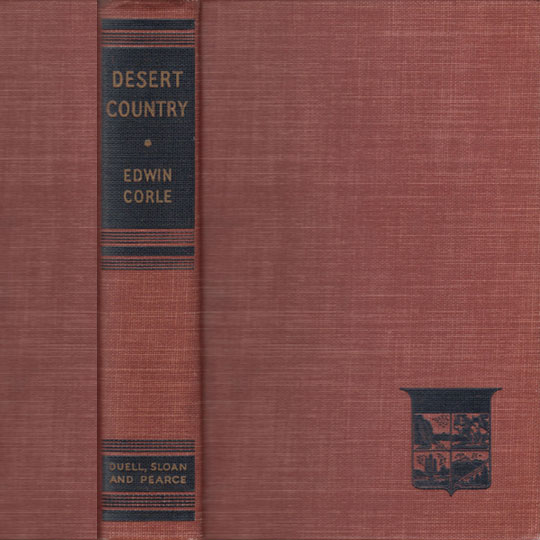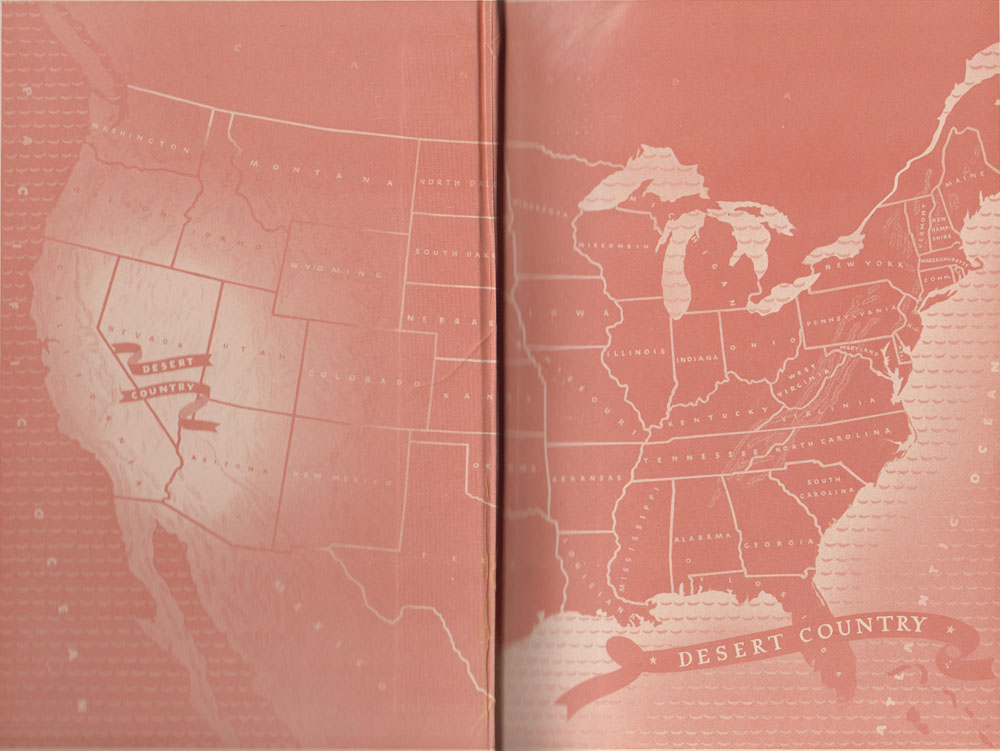 Click on image to view larger.
---