DREAM TRACKS—The Railroad and the American Indian 1890-1930 [SOLD]
---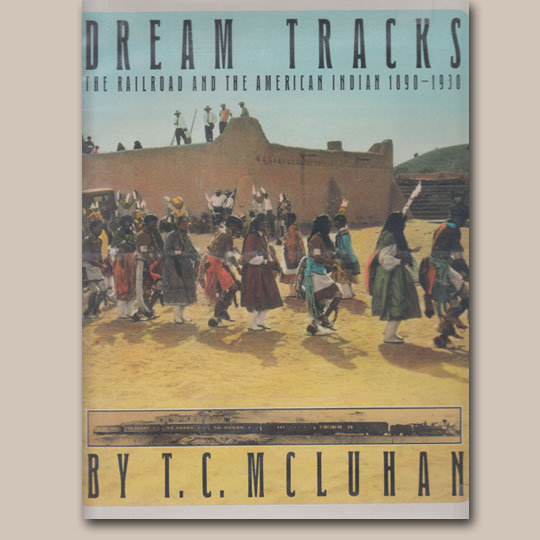 + Add to my watchlist

Forward to Friend
T. C. McLuhan
Subject: Native American: General
Item # 0-8109-0835-2
Date Published: Hardback with slip cover, first edition, 1985
Size: 208 pages; beautiful photos

SOLD
DREAM TRACKS—The Railroad and the American Indian 1890-1930
Photographs from the William E. Kopplin Collection
Publisher: Harry M. Abrams, New York
Hardback with slip cover, first edition, 1985, 208 pages.
Amazingly beautiful color tinted photographs
From the Jacket
"At the turn of the century, the Santa Fe Railway set out on a massive campaign to lure travelers into its southwestern territory, that remarkable desert landscape (including the Grand Canyon) then populated by little else than cactus, lizards, and a few scattered Indian tribes. But the railroad commissioned painters and photographers to present this remote region in a picturesque fashion, capitalizing on the dramatic scenery and idealizing the Indian. To accommodate travelers, the railroad set up deluxe guided tours and went into business with the Fred Harvey Company. Soon hordes of pretty, crisply dressed 'Harvey Girls' were serving thousands of new and enthusiastic tourists. Exploring a romantic image of the Indian, the railroad's advertising used paintings and hand-colored lantern slides in calendars, brochures, magazines, posters, and lectures that summoned Americans to their rich heritage and the beautiful lands of the West.
"Now, some 75 years later, the visual record of those early sales promotions forms an extraordinary document of Indian life and the spectacular Arizona/New Mexico desert along with views of California. More than 110 hand-colored photographs are reproduced in this stunning book, along with a gallery of advertising art and original paintings in full color, two maps, and a selection of archival black-and-white photographs. T. C. McLuhan, author of the best-selling Touch the Earth, writes with insight on the railroad's strategy and adds informative captions to the amazing photographs, many of which show dancers and rituals that have since been forbidden to outsiders. Hopi, Navajo, and Rio Grande pueblo life—crafts, costumes, and ceremonies of rare beauty—are explored in exquisite detail. Here also are the Painted Desert, the Petrified Forest, Taos Pueblo, and Canyon de Chelly. This is a fascinating story of corporate mythmaking and the American dream.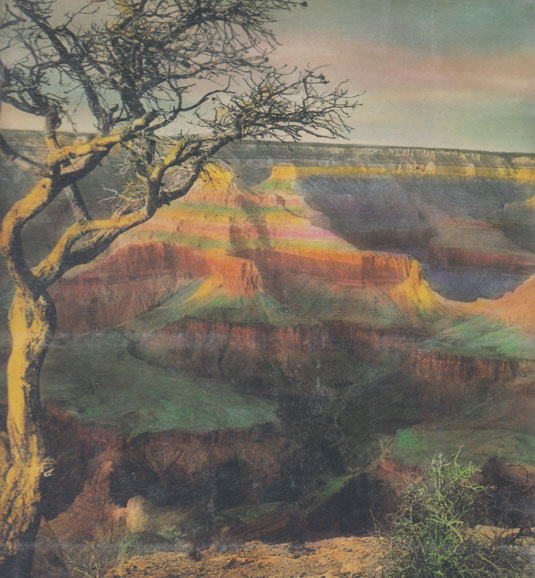 T. C. McLuhan
Subject: Native American: General
Item # 0-8109-0835-2
Date Published: Hardback with slip cover, first edition, 1985
Size: 208 pages; beautiful photos

SOLD
---
Publisher:
---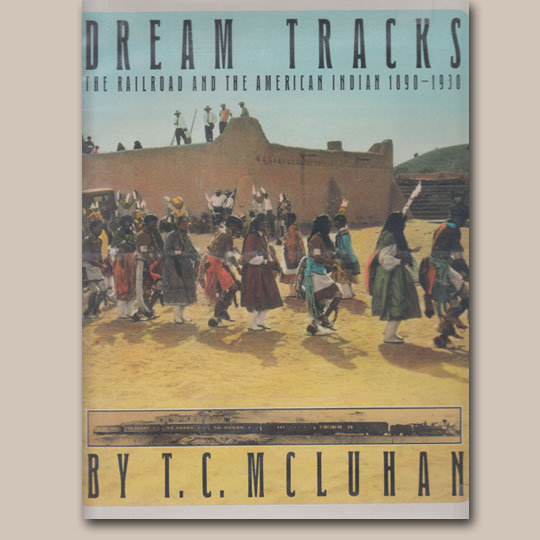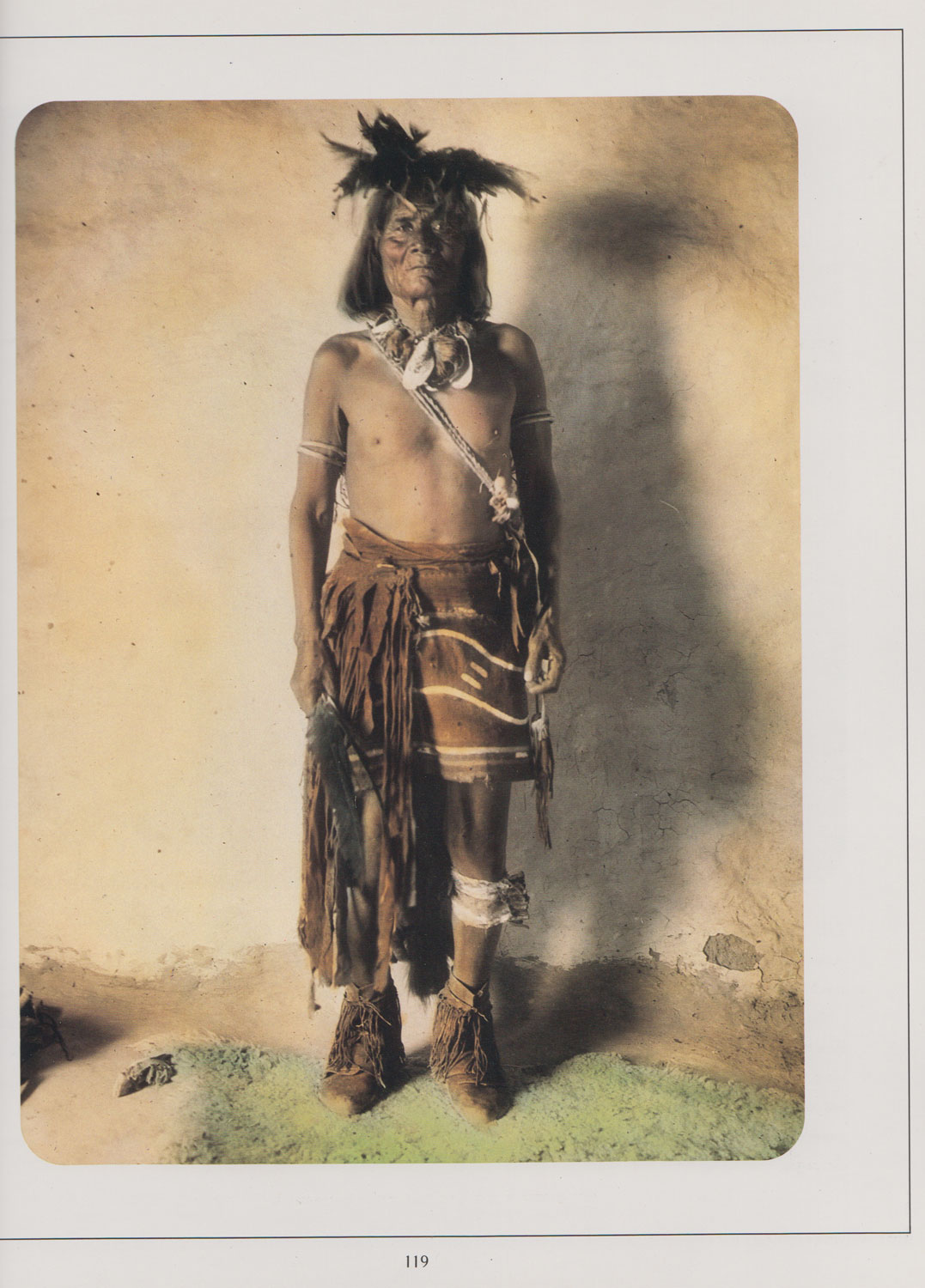 Click on image to view larger.
---