FOUR WINDS MAGAZINE, Summer—Autumn 1981[SOLD]
---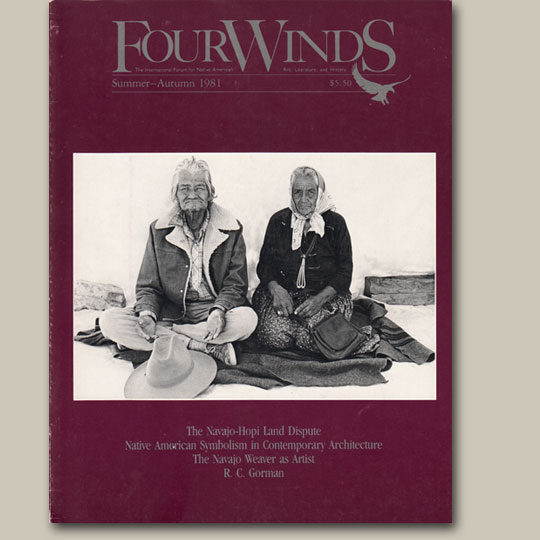 + Add to my watchlist

Forward to Friend
FOUR WINDS MAGAZINE, Summer—Autumn 1981
Condition Report: the first and second pages—an advertisement and Table of Contents— have a tear which has been taped. The remainder of the magazine is unharmed.
Articles of Interest
Artist Profile —Estella Loretto of Jemez Pueblo—Painter, Potter, Sculptor
---
Patterns of Power—Navajo Weaver as Artist
By Noël Bennett
---
Collecting Navajo Weaving—a Panel Discussion
Don Bennett, Anthony Berlant, Tom Wheeler, and Mark Winter
---
The Navajo-Hopi Land Dispute by Jerry Krammer
The Navajo-Hopi Land dispute was an extremely emotional issue, the outcome dramatically affecting the lives and futures of several thousand Natives.
---
Sky City Salute: Pottery of Acoma Pueblo
Wheelwright Museum of the American Indian
---
Seekers of the Fleece, Part II
By Bobby Bridger (1804-1881)
The Magic of Seekers of the Fleece by Frank Waters
The Awakening and the Crawl
The Great Salt Lake
The Eagle and the Ram
Broken Bison Bones
Old Gabe
Absaroka
---
Amerindian Identity by Eitenne Gaboury
Native American Symbolism in Contemporary Architecture
Pine Point Experimental School
Pine Ridge Government Center
The Native American Center for the Living Arts
Piya Wincont - Oglala Sioux Community College
---
R. C. Gorman—The Spirit of Changing Woman
By Catherine Wheeler-Orr
Subject: Native American Art
Item # C4221Y
Date Published: Summer—Autumn 1981
Size: 104 pages

SOLD
---
Publisher:
---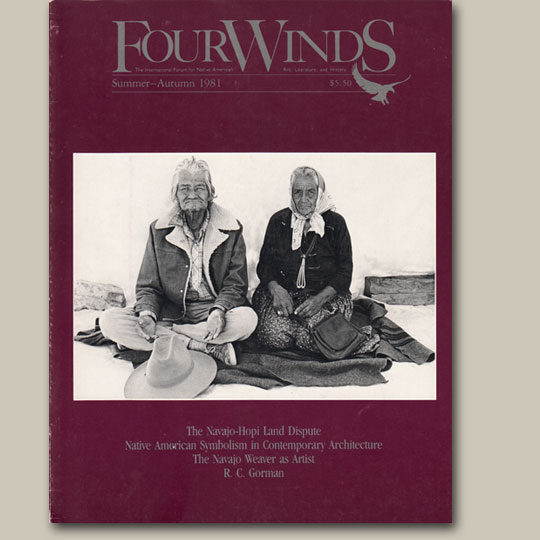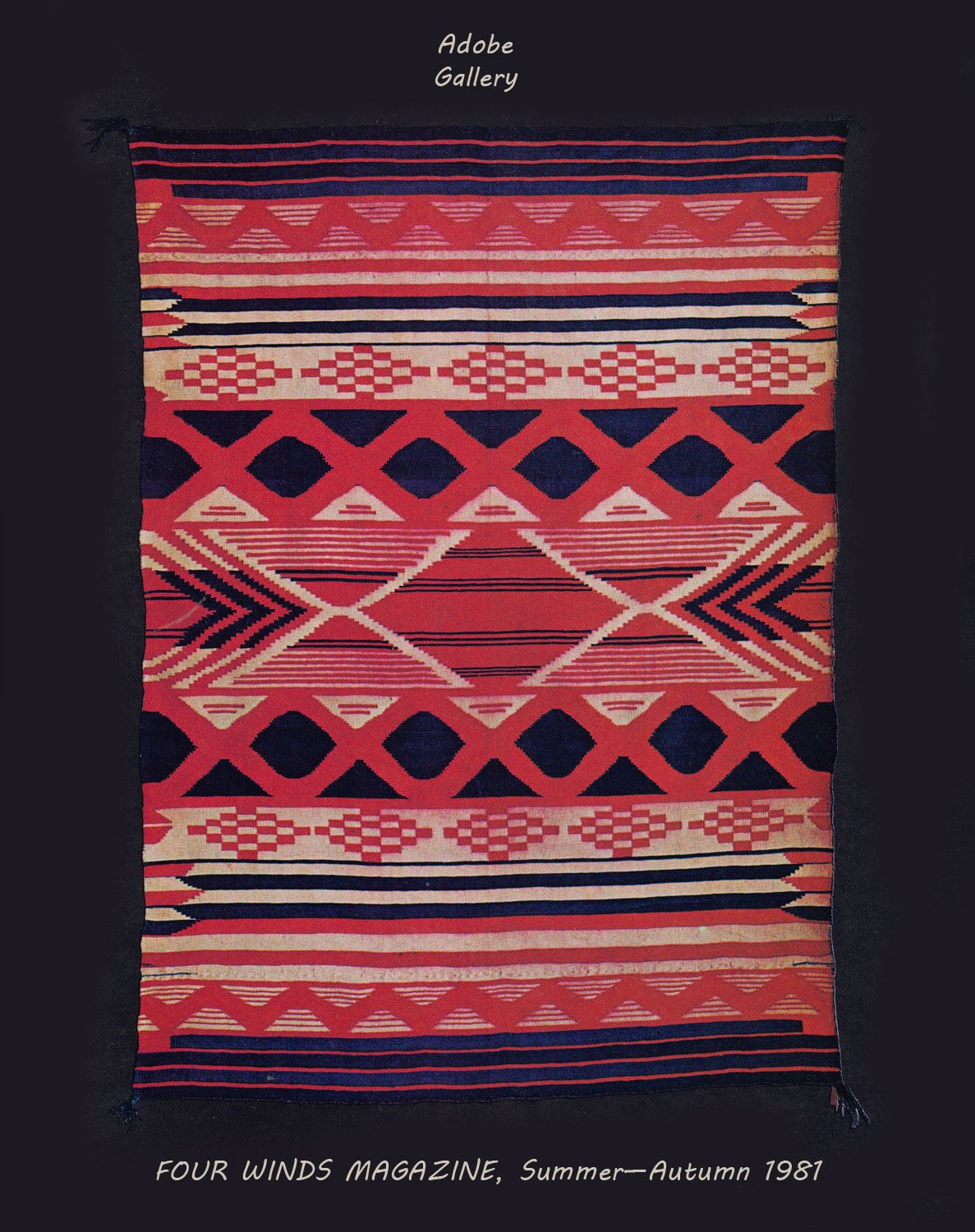 Click on image to view larger.
---