HANTA YO An American Saga [SOLD]
---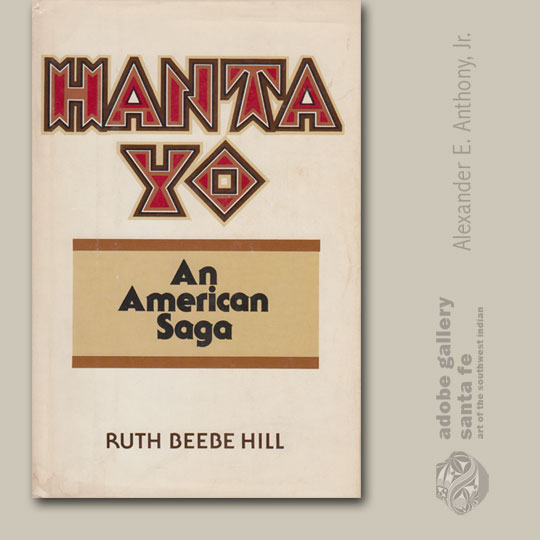 + Add to my watchlist

Forward to Friend
Ruth Beebe Hill
Subject: Native American: General
Item # C4037W
Date Published: Hard cover with slip jacket, first edition 1979
Size: 834 pages

SOLD
HANTA YO An American Saga
Ruth Beebe Hill
Doubleday & Company, Inc, NY, 1979
Hard cover with slip jacket, first edition 1979, 834 pages
"This is the story of an original people, a multigenerational saga which reveals for the first time an American Indian culture from the inside. Based on a document recorded on tanned hide by a member of the Mahto band of the Teton Sioux, Hanta Yo takes us into the lives of two families of this band and describes their world as it was from the late 1700s to the 1830s, before the white man came onto the red man's territory, before any influencing contact with traders and missionaries.
"From these two families come two sons, two men who share their boyhoods, who seek a vision together and become a 'dreaming pair.' By reviving the ancient ceremonies, they are able to unite and strengthen a people in danger of losing their heritage; through heroic striving they preserve the identity of the Mahto band.
"Hanta Yo is a major achievement in the exploration of American Indian culture. More than fact, more than fiction, Hanta Yo has the authority of a detailed ethnographic study and the adventure and excitement of a novel. A linguistic tour de force, it was translated from modern English into a now-archaic Dakotah/Lakotah dialect and then re-translated into an English based on Webster's 1806 edition and faithfully reflecting the Indian idiom. In a very real sense Hanta Yo is a spiritual travelogue, for here are persons whose lives demonstrate a memorable example of habitual spiritual consciousness. It is a book which takes us to the spiritual source not only of the native American Indian but of America itself."
CONTENTS
Introduction by Chunksa Yuha
To the Reader
Acknowledgments
A Lakota Winter Count 1750 to 1835
Book One – The Child 1794/95 to 1805/6
Book Two – The Youth 1811/12 to 1812/13
Book Three – The Warrior 1819/20 to 1824/25
Book Four – The Legend 1824/25 to 1834/35
Idiomatic Phrases
Glossary of Lakotah Words
Ruth Beebe Hill
Subject: Native American: General
Item # C4037W
Date Published: Hard cover with slip jacket, first edition 1979
Size: 834 pages

SOLD
---
Publisher:
---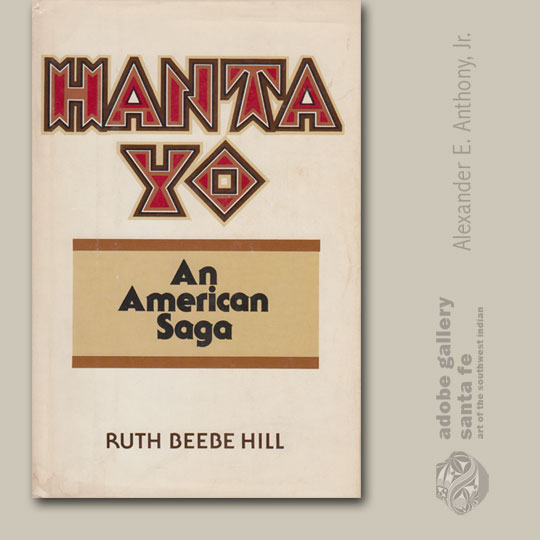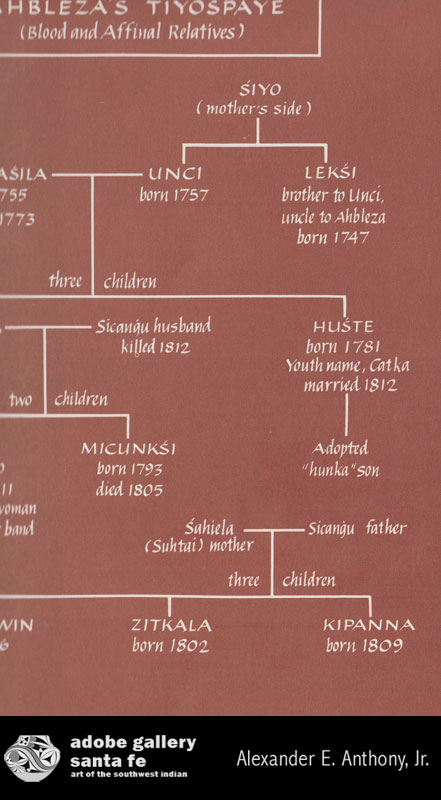 Click on image to view larger.
---