INDIAN CLASSICS SERIES Volume 3: ZIA THE SUN SYMBOL PUEBLO [SOLD]
---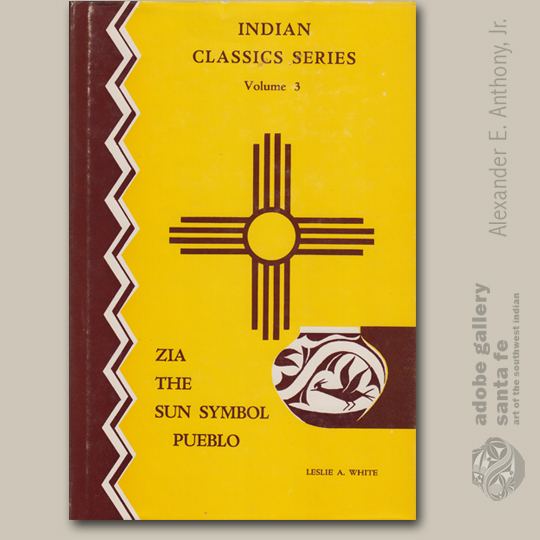 + Add to my watchlist

Forward to Friend
Leslie Alvin White (1900 - 1975)
Subject: The Pueblo Indians
Item # C4174P
Date Published: "The Pueblo of Sia, New Mexico" in 1962;
Reprinted 1974
Size: Hardcover with slip jacket, 358 pages, illustrated

SOLD
INDIAN CLASSICS SERIES Volume 3: ZIA THE SUN SYMBOL PUEBLO
Leslie A White
Calvin Horn Publisher, Albuquerque 1974
A reprint of the Bureau of Ethnology Report entitled The Pueblo of Sia, New Mexico. Reprinted in its entirety
Hardcover with slip jacket, 358 pages, illustrated
Zia Pueblo was the only Keresan pueblo studied ethnologically in anything like systematic fashion during the 19th century. James Stevenson, under the auspices of the U. S. Geological Survey, went to Zia in 1879 where he made a collection of ethnographic specimens and initiated investigations of the social and ceremonial life of the pueblo. He again visited Zia in 1887, but his untimely death in 1888 prevented him from preparing his material for publication.
Stevenson's wife, Matilda Coxe Stevenson, had accompanied him on exploration trips to several other pueblos, so she became the most qualified to prepare his material for publication. To prepare herself for this task, she went to Zia in 1890. The combined works were then published in the Eleventh Annual Report of the Bureau of American Ethnology in 1894.
Leslie A. White was of the opinion that the Stevensons' report was incomplete so he went to Zia and other pueblos in 1928 to add to previous studies and reports. This manuscript is the result of his efforts.
The Table of Contents and the List of Illustrations are much too long for inclusion in this presentation, but let it suffice to say that the manuscript is very comprehensive and beautifully illustrated. This report by White was published as "The Pueblo of Sia, New Mexico" in 1962 under the support of the Bureau of American Ethnology of the Smithsonian Institution.
Leslie Alvin White (1900 - 1975)
Subject: The Pueblo Indians
Item # C4174P
Date Published: "The Pueblo of Sia, New Mexico" in 1962;
Reprinted 1974
Size: Hardcover with slip jacket, 358 pages, illustrated

SOLD
---
Publisher:
---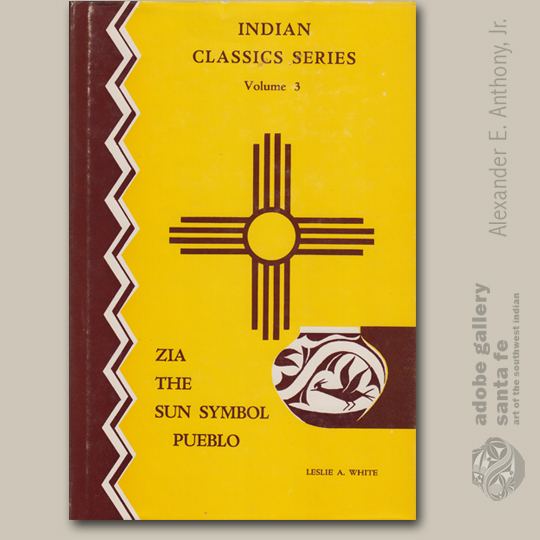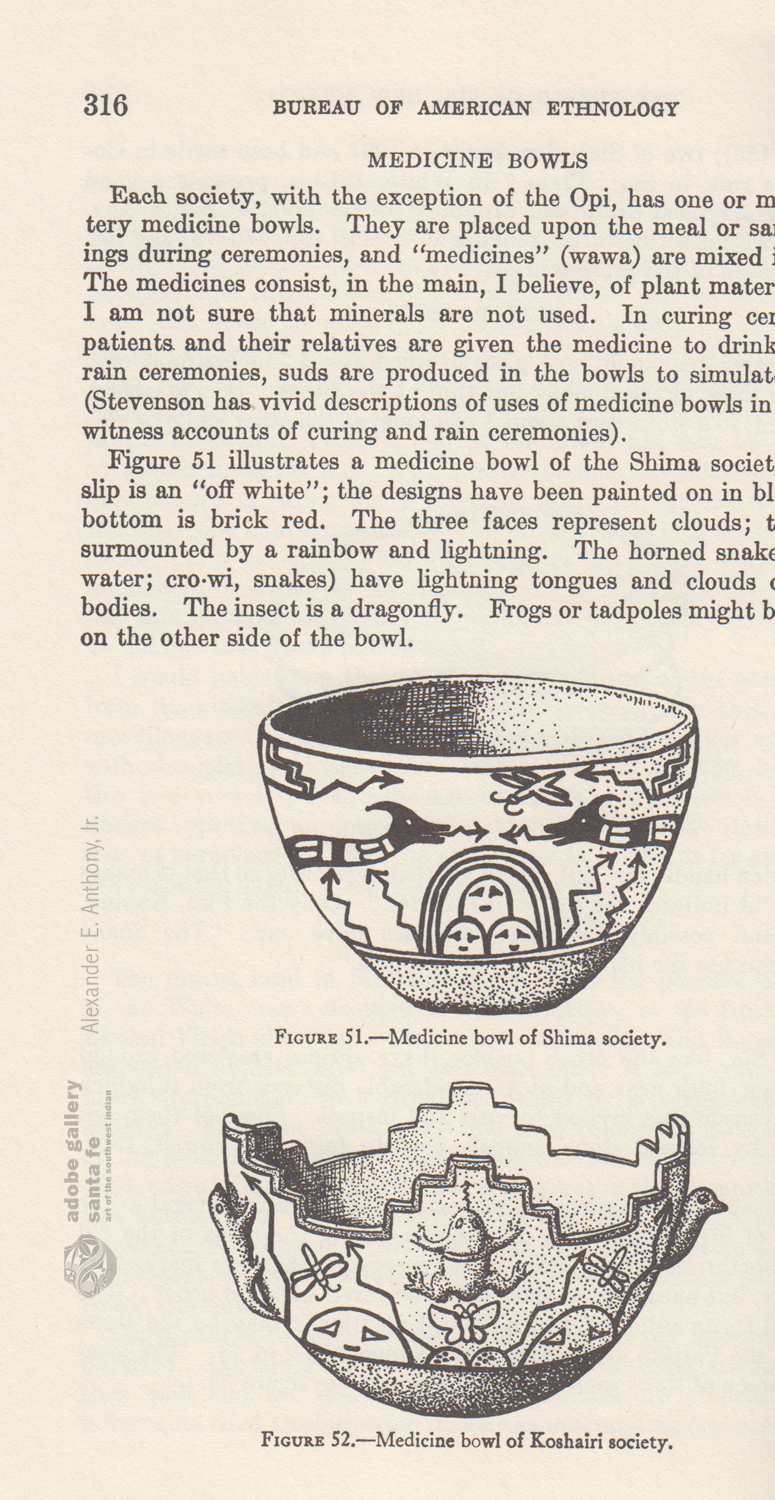 Click on image to view larger.
---