Two Volumes INDIAN SILVER and INDIAN SILVERWORK OF THE SOUTHWEST [SOLD]
---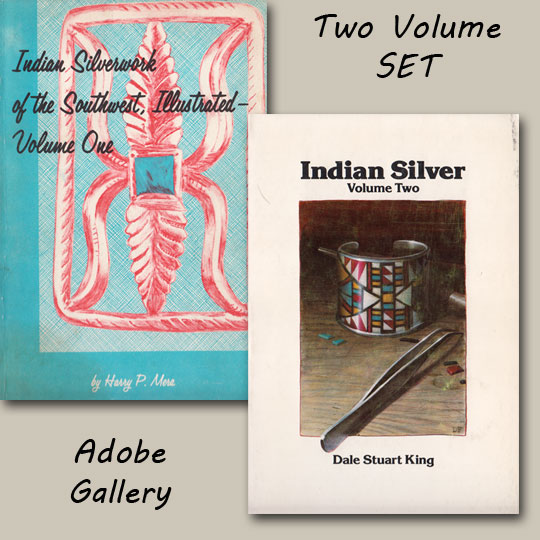 + Add to my watchlist

Forward to Friend
Subject: Native American Jewelry
Item # C4376Z
Date Published: First edition, softcover. Volume One 1959
Volume Two 1976
Size: Vol 1, 122 pages. Vol 2, 200 pages. Both illustrated with photos of jewelry

SOLD
INDIAN SILVERWORK OF THE SOUTHWEST, Volume One
By Harry P. Mera
INDIAN SILVER, Volume Two
by Dale Stuart King
Publisher: Dale Stuart King, Tucson
First edition, softcover. Volume One 1959, 122 pages: Volume Two 1976, 200 pages, both volumes illustrated with photos of jewelry
Foreword to Volume One
"The object of this publication is to demonstrate through the medium of pictorial representations, the progress of evolution and various developments in Southwestern Indian silverwork from the early simple forms up to some of the later and more complex styles. There is presented in visual form sufficient material to make plain to those unfamiliar, or only slightly acquainted with the subject, the versatility and skill eventually achieved by the Indian craftsman."
Preface to Volume Two
"A long time has elapsed since Dr. Harry P. Mera's Volume One of this same title, published posthumously in 1959, established itself as the best source from which to authenticate fine old Indian silversmithing.
"Dr. Mera's meticulous work covers developments through 1940. I planned to continue the series, with different authors writing successive volumes, but these never materialized. So, five years ago I decided I'd better write Volume Two myself.
"This book is not intended to be a decorative piece. It is a study of forms, techniques and motifs (with some attention to materials). Although it covers the period from 1941 to 1975 it must be considered a bird's eye view, for changes were many during those years. In fact, they might well be considered the era in which this regional ethnic art grew into a national business."
Subject: Native American Jewelry
Item # C4376Z
Date Published: First edition, softcover. Volume One 1959
Volume Two 1976
Size: Vol 1, 122 pages. Vol 2, 200 pages. Both illustrated with photos of jewelry

SOLD
---
Publisher:
---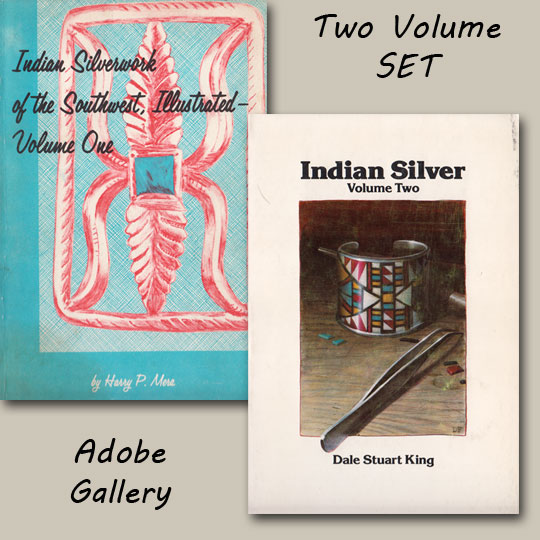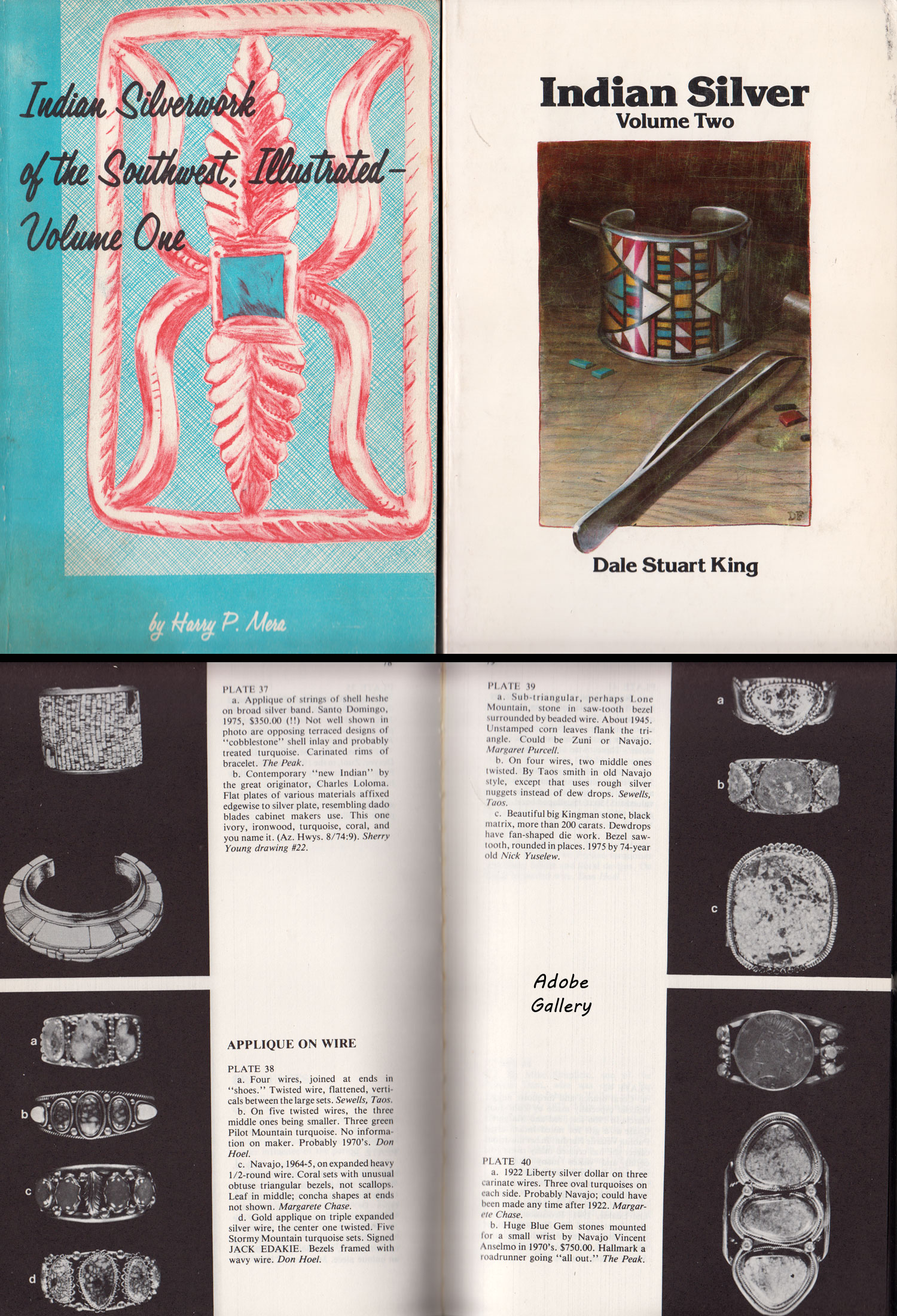 Click on image to view larger.
---