Indian Silverwork of the Southwest, Illustrated – Volume One [SOLD]
---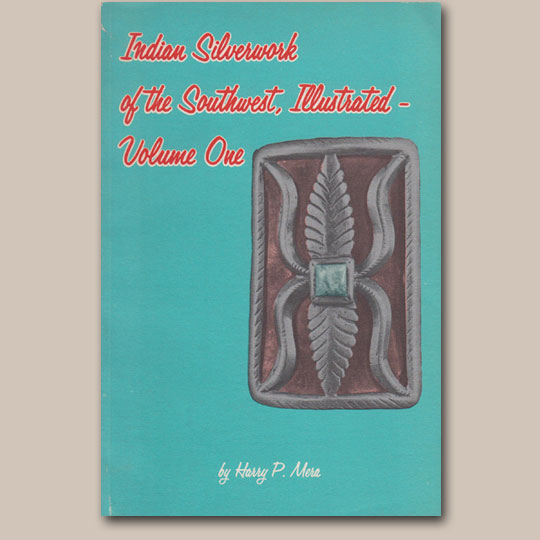 + Add to my watchlist

Forward to Friend
Harry P. Mera
Subject: Native American Jewelry
Item # C3602T
Date Published: Second edition 1960
Size: Paperback, 122 pages, profusely illustrated with black and white photos

SOLD
Indian Silverwork of the Southwest, Illustrated – Volume One by Harry P. Mera
Publisher: Dale Stuart King, Globe, AZ, 1960
Paperback, 122 pages, second edition 1960, profusely illustrated with black and white photos, index.
Notation in ink on title page: The Wooden Indian- Rinconada, NM, Mr. Rogers 12/23/62. 1.50
Foreword
"The object of this publication is to demonstrate through the medium of pictorial representations, the progress of evolution and various developments in Southwestern Indian silverwork from the early simple forms up to some of the later and more complex styles. There is presented in visual form sufficient material to make plain to those unfamiliar, or only slightly acquainted with the subject, the versatility and skill eventually achieved by the Indian craftsman.
"The course taken by the craft is followed as closely as possible from its inception to no further than the late 1930's. This restriction was imposed because after that time the evils of commercialism may be seen to be adversely affecting the art. This, together with obvious trends toward radical changes in ideas on styles, has made the situation too difficult to define or evaluate at present. [As of 1940, Ed.]
"Because reliance is placed so heavily on illustration, the text has been condensed to the essentials only. For those whose growing interest in the subject may demand more detailed and extended accounts, the works of a few other authors are available. Especially recommended is John Adair's THE NAVAJO AND PUEBLO SILVERSMITHS, University of Oklahoma Press, 1944, which has an excellent bibliography, and Arthur Woodward's A BRIEF HISTORY OF NAVAJO SILVERSMITHING, Bulletin No. 14 of the Museum of Northern Arizona, Flagstaff, 1946.
"Material used for illustrative purposes has been largely selected from the unusually comprehensive collections of the Indian Arts Fund and the Laboratory of Anthropology in Santa Fe, New Mexico. To these institutions and to Frank O. Packard, sr., also of Santa Fe, who kindly furnished a number of items, the writer wishes to express his sincere thanks."
H.P.M. 1940

Harry P. Mera
Subject: Native American Jewelry
Item # C3602T
Date Published: Second edition 1960
Size: Paperback, 122 pages, profusely illustrated with black and white photos

SOLD
---
Publisher:
---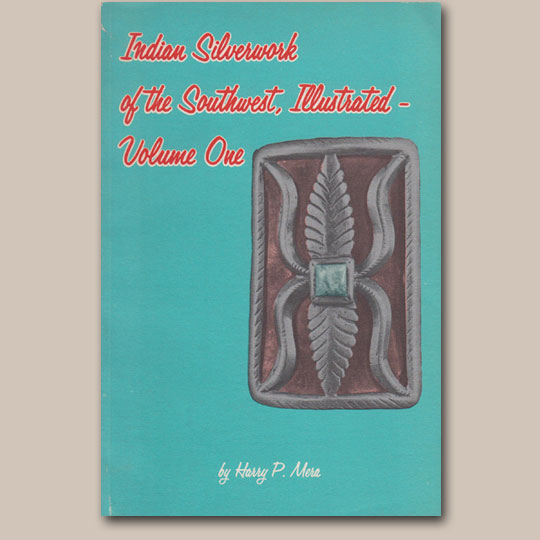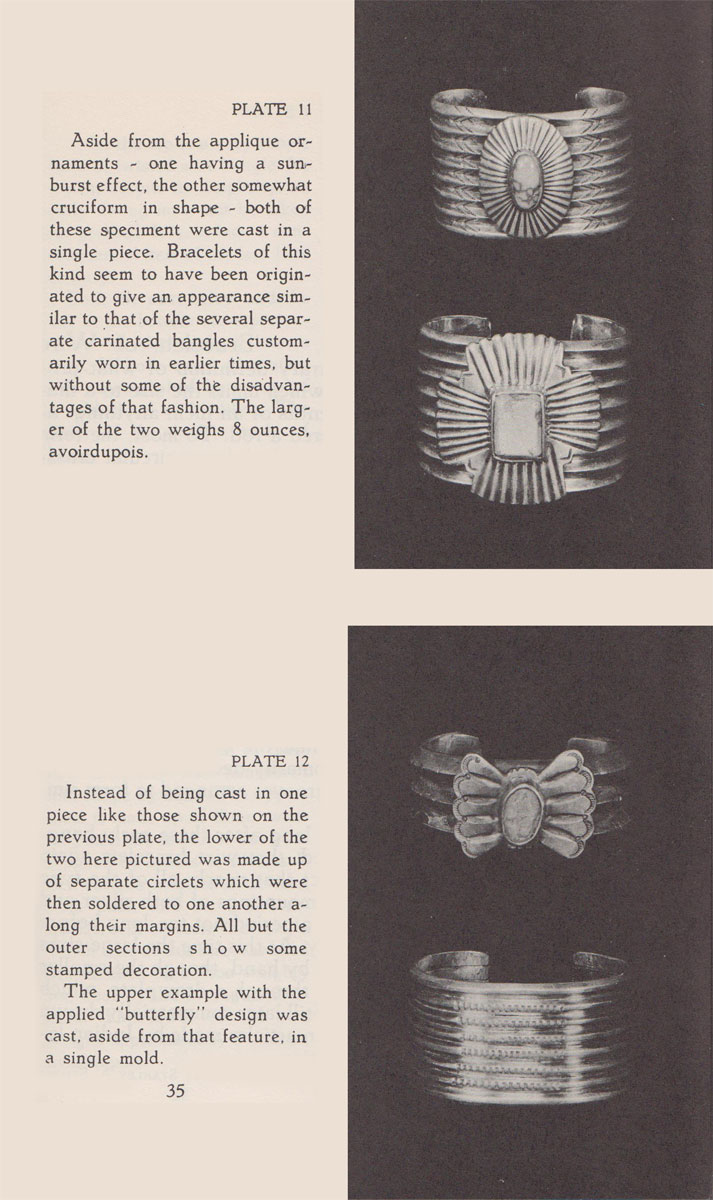 Click on image to view larger.
---