INVENTING THE SOUTHWEST The Fred Harvey Company and Native American Art [SOLD]
---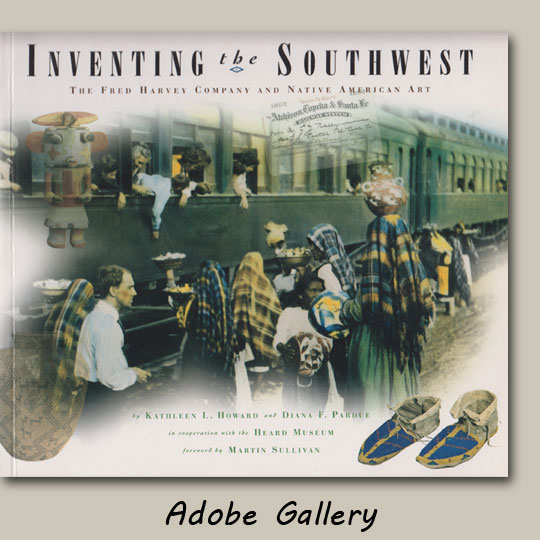 + Add to my watchlist

Forward to Friend
Diana Pardue
Subject: Native American Art
Item # C4363Q
Date Published: Softcover, first edition 1996, second printing 1998
Size: 150 pages, profusely illustrated

SOLD
INVENTING THE SOUTHWEST The Fred Harvey Company and Native American Art
by Kathleen L. Howard and Diana F. Pardue
in cooperation with the Heard Museum
Publisher: Northland Publishing
Softcover, first edition 1996, second printing 1998, 150 pages, profusely illustrated
Table of Contents
1 Fred Harvey and the American West
2 The Indian Department and Museum
3 Buying and Selling Collections
4 Traders and Collectors
5 Creating an Attraction
6 Promoting the Southwest: Picturesque Names for Hotels and Trains
7 Promoting the Southwest in Pictures and Print
8 The Grand Canyon
9 Harvey Company Tours
10 The Harvey Company Legacy in the Southwest
From the Back Cover:
More than a century ago, the Fred Harvey company and the Santa Fe Railway began a partnership that would forever change the way American view the Southwest, its Native peoples and Native American art. For the first time in history, the two companies offered travelers a swift safe, comfortable journey west—with a touch of adventure. They used sophisticated marketing techniques to advertise the exotic and romantic. Southwest and thousands of travelers embarked on their journeys there with these images in mind.
The excursions were lucrative for the Sant Fe Railway and the Fred Harvey Company and educational and exciting for the tourists, even as the arts and crafts—the baskets and pots, blankets and jewelry—were evolving from traditional, household objects to commercial ones. Form followed demand, or what the Harvey Company's marketing mastermind, Herman Schweizer determined the buying public wanted. As 70-year-old Edmund Ladd of Zuni Pueblo put it: "We've gone from ritual to retail." Baskets and pots were miniaturized for the tourist trade as they were not purchased for utilitarian purposes and had to be compact for travel. Blankets became more colorful to appeal to the decorator's eye, and jewelry was made more cheaply and with easily identifiable, seemingly traditional motifs such as the "thunderbird."
The Harvey Company and the Santa Fe Railway together were responsible for a level of contact between the Southwest and the rest of the world that scarcely would have been possible otherwise, and for bringing about a craze for native American arts and crafts that remains today. They provided transportation to the Southwest and they provided the sights, adventures, an souvenirs (sic). Illustrated with many interesting and informative historical photographs, this book is the fascinating story of the pepe and places of the Fred Harvey Company, the inventor of the great Southwest.
Diana Pardue
Subject: Native American Art
Item # C4363Q
Date Published: Softcover, first edition 1996, second printing 1998
Size: 150 pages, profusely illustrated

SOLD
---
Publisher:
---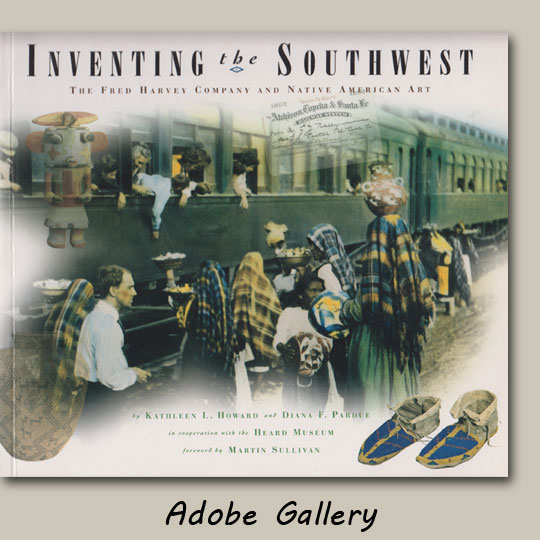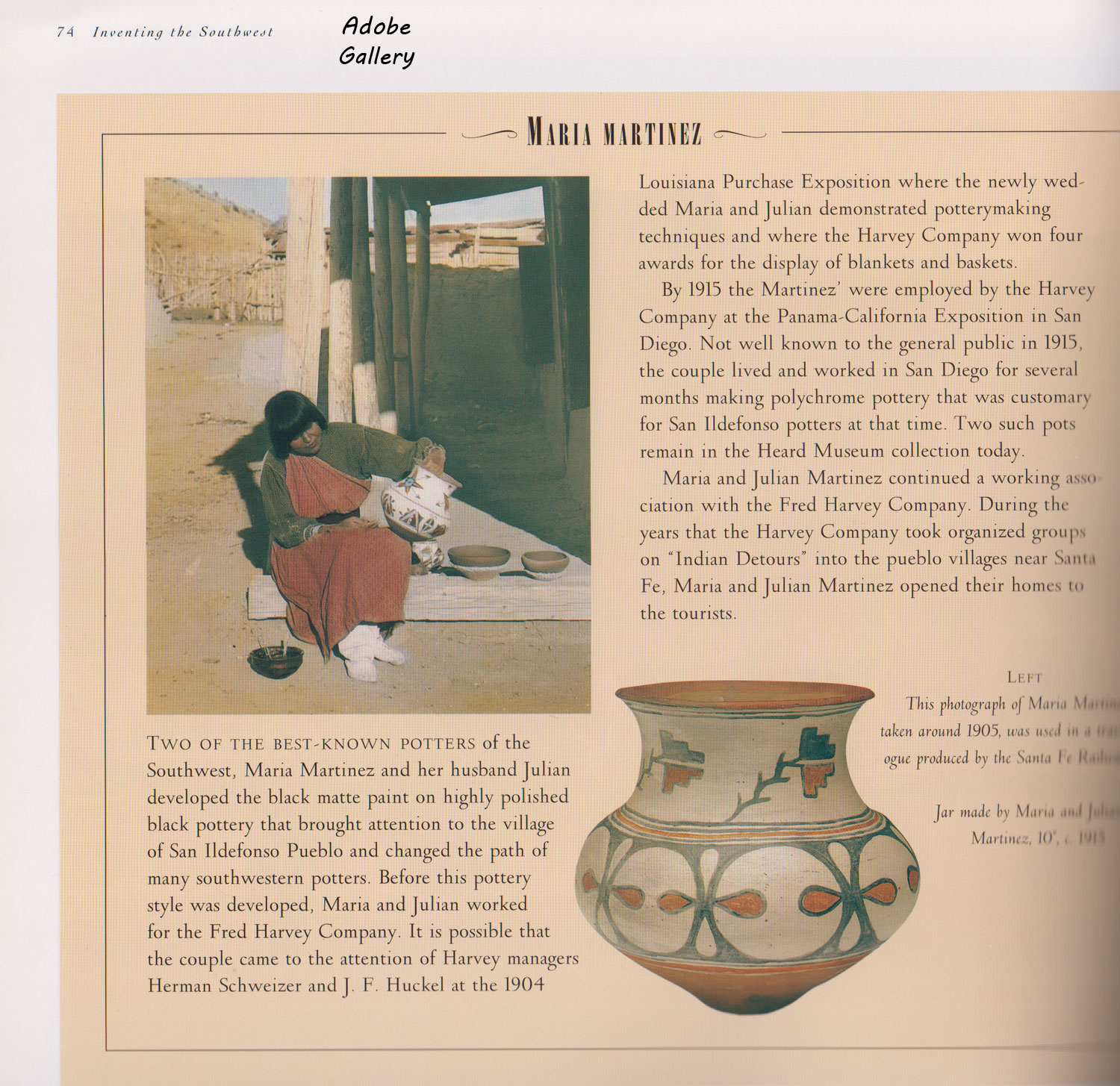 Click on image to view larger.
---