KACHINAS – Otis Art Institute of Los Angeles County - 1967 Exhibit [SOLD]
---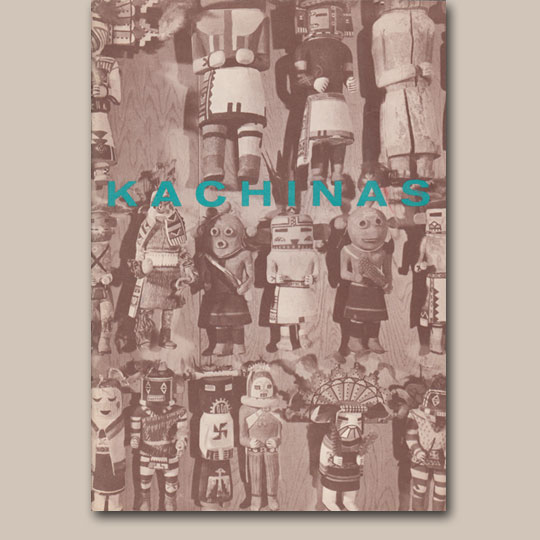 + Add to my watchlist

Forward to Friend
Subject: Katsina and Other Dolls
Item # C3826E
Date Published: 1967
Size: 34 pages - softcover, spine stapled, black and white photographs

SOLD
KACHINAS – Otis Art Institute of Los Angeles County
Exhibit April 13 through May 14, 1967
The 300 items in the exhibit were selected from the collection of Kachina masks and dolls of a private individual. All 300 are not shown in this catalog.
Softcover, spine stapled. Kachina dolls and masks photographs in black and white. 34 pages
From the Foreword
We, for the purpose of this exhibit, refer to Kachina dolls as sculptural works of art, though the Indian carver does not consider himself a sculptor involved in a work of art, his object being only to factually represent the spirits of his religious beliefs. They are fascinating sheer inventions of the American Indian culture. Sometimes a work of art is produced when the carver's aesthetic qualities project on the image of the Kachina and give it another dimension, much as the carvers of religious statues did for the Christian churches. In this exhibit we are showing the work of many Indian carvers from the late 1800s to the present day, with several examples of the same Kachina executed by various Kachina carvers in different periods.
Of all the ethnographic "primitive" and ancient art . . . the art of the American Indian is a true indigenous United States art, long overlooked by our museums and relegated to the archives of ethnographic and natural history museums, for study by archaeologists and anthropologists.