NAVAJO POTTERY MAKING an Inquiry into the Affinities of Navajo Painted Pottery [SOLD]
---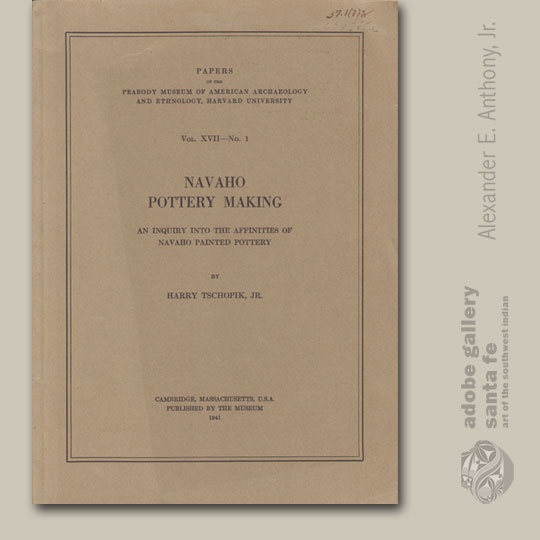 + Add to my watchlist

Forward to Friend
Subject: Native American Pottery
Item # C4055L
Date Published: 1941
Size: Softcover, 101 pages, with illustrations

SOLD
NAVAJO POTTERY MAKING an Inquiry into the Affinities of Navajo Painted Pottery
By Harry Tschopik, Jr.
Papers of the Peabody Museum of American Archaeology and Ethnology, Harvard University
Published by the Museum, 1941 as Vol. XVII, No. 1
Softcover, 101 pages, with illustrations. This copy donated to the Laboratory of Anthropology, Santa Fe, by the Peabody Museum, then deaccessioned by the Lab. Excellent Condition.
From the Introduction
The present report grew out of general ethnographical studies conducted among the Ramah-Atarque Navajo during the summers of 1937 and 1938. While working primarily within the sphere of material culture in this small, conservative Navajo community—which is located in west central New Mexico, just to the east of the Zuni reservation, and roughly between the towns of Ramah and Atarque—it was discovered that several of the older women still remembered the techniques of painted pottery manufacture. Indeed, it is only within the last ten years or so that pottery making in this region has ceased as an active craft.
Since many Southwestern anthropologists have talked and operated as if the Navaho had never made painted pottery, it seemed desirable to make a detailed study while the facts were still available. Since some misconceptions seem still to exist with regard to the utility ware, occasion has been taken also to consider some aspect of this problem.
Subject: Native American Pottery
Item # C4055L
Date Published: 1941
Size: Softcover, 101 pages, with illustrations

SOLD
---
Publisher:
,
http://www.hup.harvard.edu/index.html
---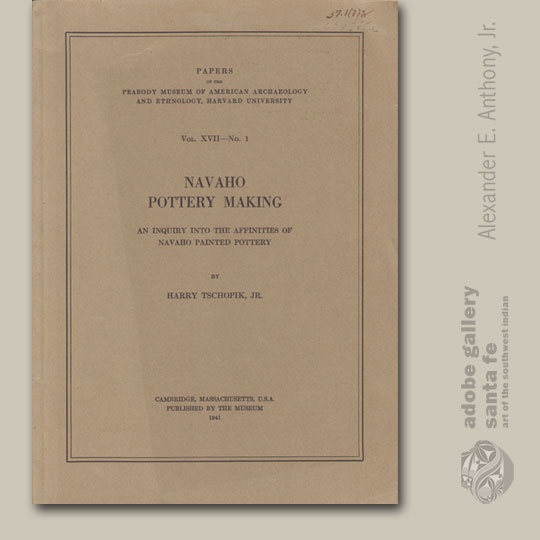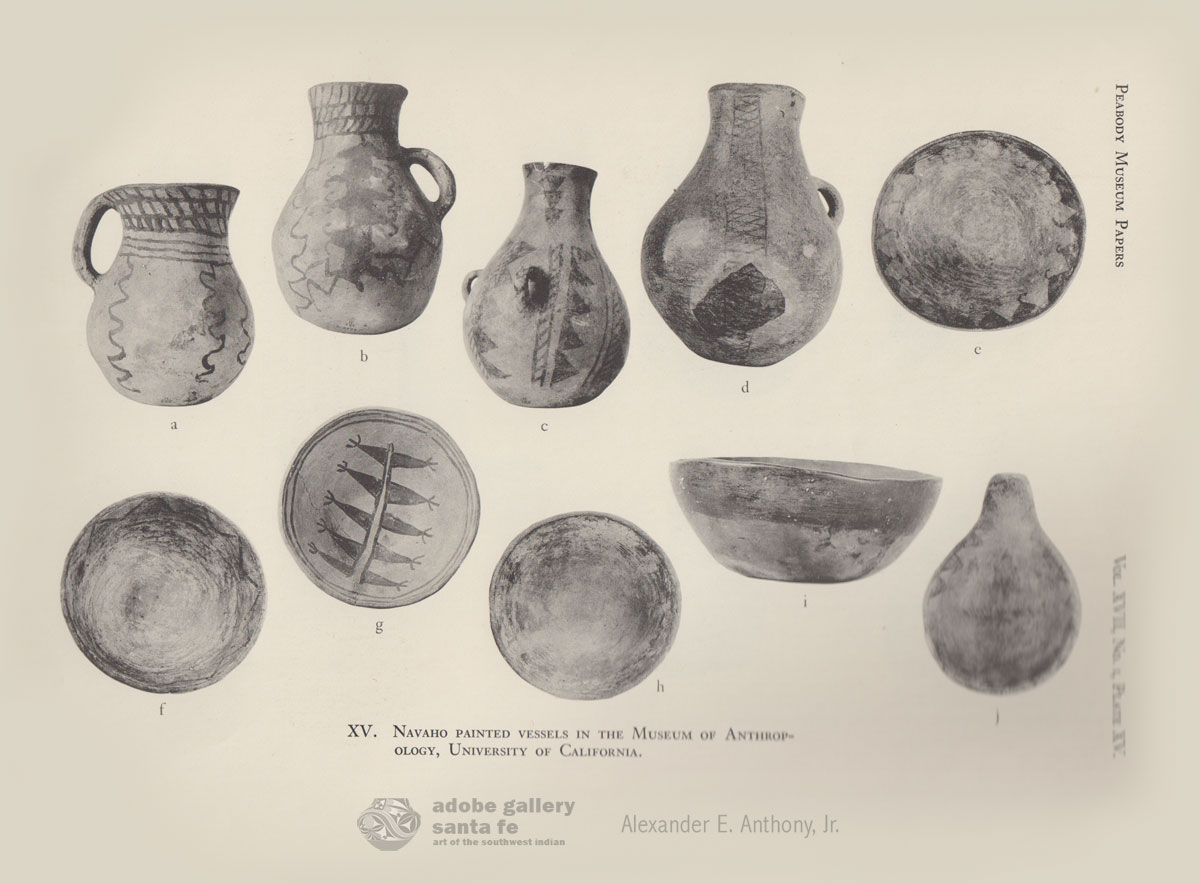 Click on image to view larger.
---