NEE HEMISH a History of Jemez Pueblo [SOLD]
---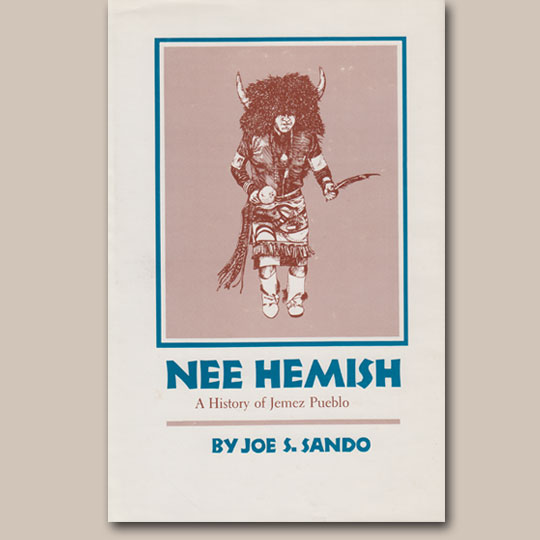 + Add to my watchlist

Forward to Friend
Joe S. Sando (1923-)
Subject: The Pueblo Indians
Item # C3846T
Date Published: Hardback with slipcover, first edition, 1982
Size: 258 pages, illustrated with photographs and drawings

SOLD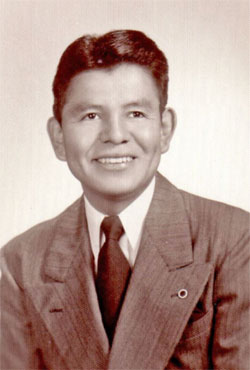 NEE HEMISH a History of Jemez Pueblo
By Joe S. Sando
Publisher: University of New Mexico Press, Albuquerque
Hardback with slipcover, first edition, 1982, 258 pages, illustrated with photographs and drawings
From the Dust Jacket
"Here is the type of Indian history many scholars have long encouraged—one written by an Indian about his people. This official history is based on traditional oral accounts from family and tribal elders combined with extensive written primary sources.
"The Jemez people can trace their roots a thousand years; they have lived in their northern New Mexico pueblo nearly four hundred. Today they share their mountain with Los Alamos National Laboratory, one of the world's most advanced scientific research facilities. Awareness of this juxtaposition of ancient and modern is the key to understanding the survival of the Jemez heritage. Surrounded by a constantly changing world that is often heedless of its own past and certainly that of others, the Jemez endure.
"In this history, Joe Sando sensitively interprets the traditions and lifeways of his people in a way that outsiders can understand. He explains how reverence for their heritage, particularly for their land, has brought the Jemez into conflict with first the Spanish, then the Anglos. Through his eyes, we come to understand the corrosive impact on the Jemez of the major events of the Spanish and territorial eras: the coming of missionaries and later the railroad, the formation of federal Indian and land grant policies, and the resultant diminishing of the pueblo's most significant asset, its land.
"We also come to understand and respect the indomitable spirit of the Jemez, an inspiration to all people trying to preserve their heritage in tumultuous times. The recent accomplishments of artists, students, and athletes from the pueblo are but modern aspects of a determination and excellence that can be traced throughout the history of the Jemez."
Condition: as new, never read.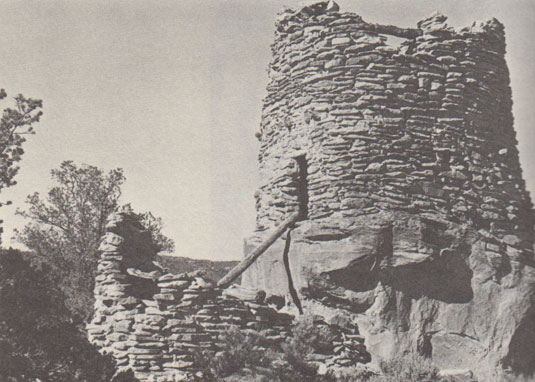 Joe S. Sando (1923-)
Subject: The Pueblo Indians
Item # C3846T
Date Published: Hardback with slipcover, first edition, 1982
Size: 258 pages, illustrated with photographs and drawings

SOLD
---
Publisher:
---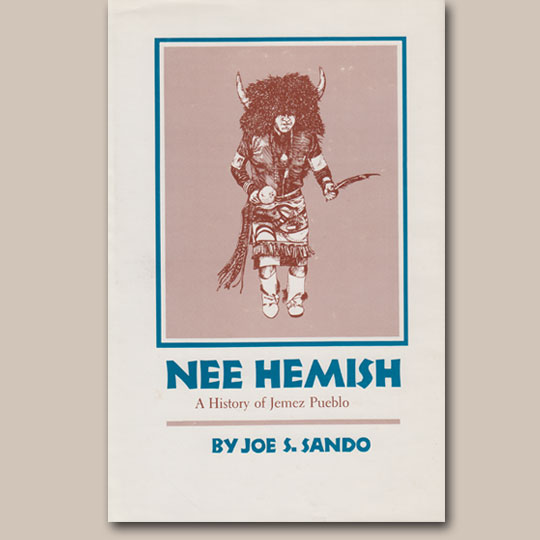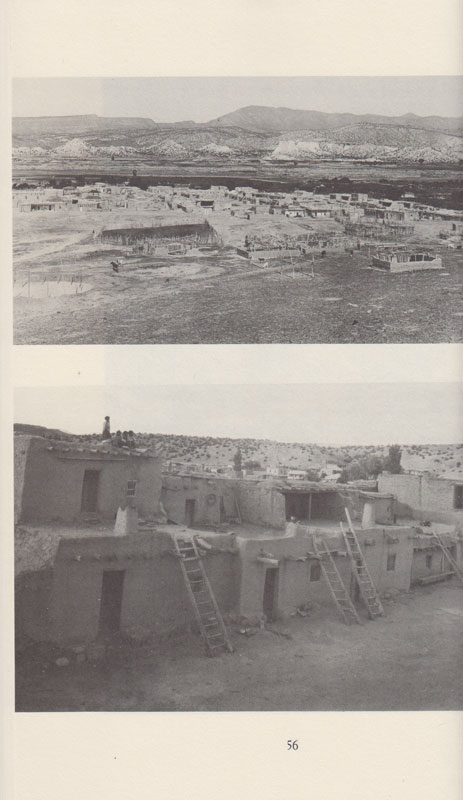 Click on image to view larger.
---