New Mexico Art Through Time—Prehistory to the Present [SOLD]
---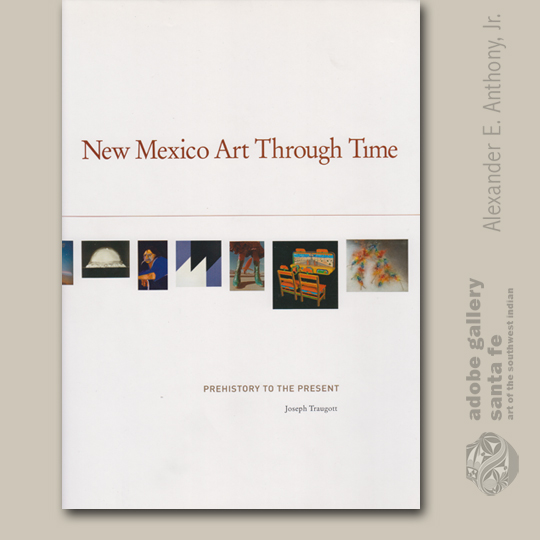 + Add to my watchlist

Forward to Friend
Joseph Traugott
Subject: New Mexico
Item # C4141Z
Date Published: Hardcover with slip cover, first edition 2012
Size: 250 works of art in 244 pages, illustrated.

SOLD
New Mexico Art Through Time—Prehistory to the Present
Museum of New Mexico
By Joseph Traugott
Hardcover with slip cover, first edition 2012
250 works of art in 244 pages, illustrated. Excellent condition.
Works include pre-European Native American pottery, baskets, and weavings; Hispanic santero art highlighting religious bultos and retablos; Taos and Santa Fe art colony masterworks; and twentieth-century artists, many of whom helped to shape the canon.
Examples are drawn from both fine art and anthropology collections and include works by Marsden Hartley and Gustave Baumann, Raymond Jonson and Andrew Dasburg, Georgia O'Keeffe and Paul Strand, Luis Tapia and Fritz Scholder, Peter Hurd and Jerry West, Frederick Hammersley and Agnes Martin, Judy Chicago and Luis A. Jimenez, Jr., Miguel Gandert, Richard Diebenkorn, Bruce Nauman, and many more.
Contents
It's About Art and Time
It's About Art and Culture
The Art of Hunters, Gatherers, and Early Agriculturalists
The Art of Ancestral Pueblo Villages
From the Spanish Entrada to the Mexican Republic
American Colonialism in New Mexico
Artist Fraternities after New Mexico Statehood
Roaring Twenties to World War II
Mainstreaming New Mexico Art
The Changing Artistic Landscape
Rethinking the Past—Envisioning the Future
Joseph Traugott
Subject: New Mexico
Item # C4141Z
Date Published: Hardcover with slip cover, first edition 2012
Size: 250 works of art in 244 pages, illustrated.

SOLD
---
Publisher:
---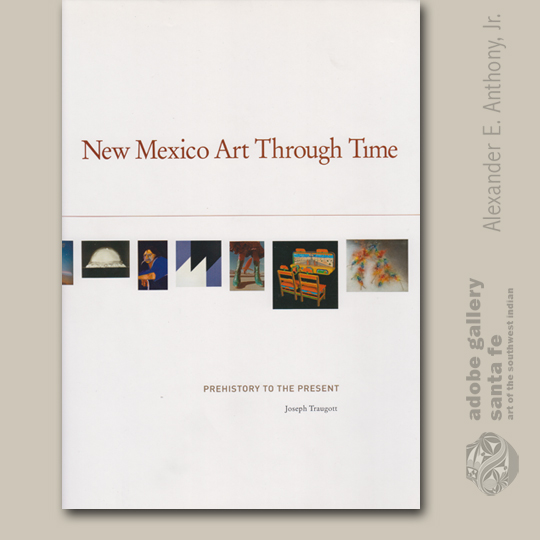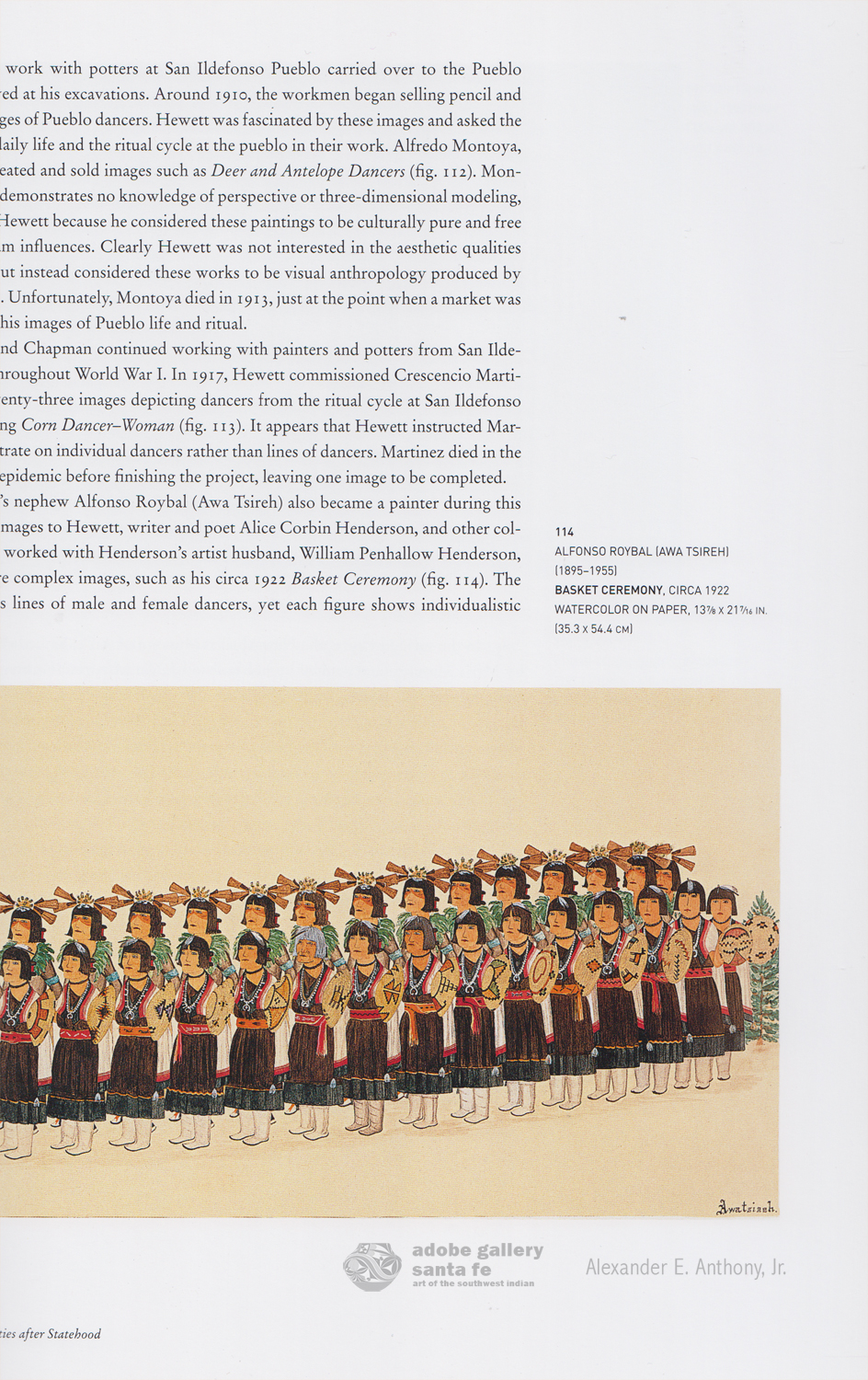 Click on image to view larger.
---