NEW MEXICO'S TROUBLED YEARS: The Story of the Early Territorial Governors [SOLD]
---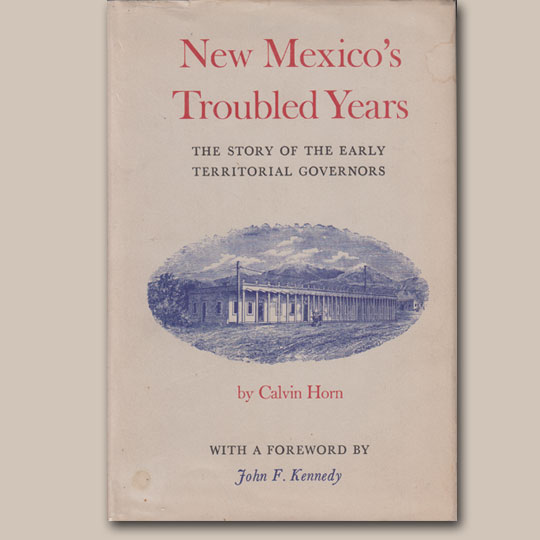 + Add to my watchlist

Forward to Friend
Calvin Horn
Subject: New Mexico History/Resources
Item # C4494F
Date Published: Hardback with slipcover, first edition, 1963
Size: 239 pages

SOLD
NEW MEXICO'S TROUBLED YEARS: The Story of the Early Territorial Governors
By Calvin Horn
With a Foreword by former U.S. President John F. Kennedy
Published by Horn & Wallace Publishers, Albuquerque
Hardback with slipcover, first edition, 1963, 239 pages, good condition
---
Synopsis
The people of New Mexico were almost totally unprepared for U. S. citizenship on March 3, 1851, the day the first territorial governor took office. In New Mexico, the dramatic changes which began that day brought conflict, murder and bloodshed in the struggle to bring representative government to citizens unaccustomed to democracy. This is the story of the years 1851-1881, as revealed in the administrations of ten territorial governors. The first of these, James S. Calhoun, served his nation well and gave his life to the job. Lew Wallace, last of the pioneering governors, arrived by buckboard, and along with the problems of his office, finished writing Ben-Hur, and departed by Pullman car. The 30-year period covered in New Mexico's Troubled Years records the taming of the state by westward expansion of the U. S., by the efforts of pioneering government officials, and by the coming of the railroad.
Contents
Foreword by President John F. Kennedy
Introduction
Vanguard of Democracy. James S. Calhoun, 1851-52
Bold and Brave. William Carr Lane, 1852-53
Trouble Shooter. David Merriwether, 1853-57
Southern Patriot. Abraham Rencher, 1857-61
Civil War Governor. Henry Connelly, 1861-62
Embattled Period. Robert B. Mitchell, 1866-69
Battle of the Archive. William A. Pile, 1869-71
Revolution in Santa Fe. Marsh Giddings, 1871-75
Corruption, Fraud & Murder. S. B. Axtell, 1875-78
Close of an Era. Lew Wallace, 1878-81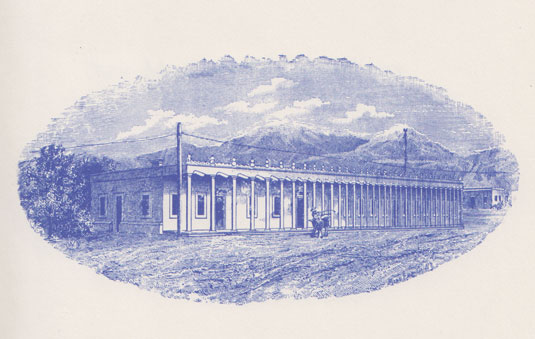 Calvin Horn
Subject: New Mexico History/Resources
Item # C4494F
Date Published: Hardback with slipcover, first edition, 1963
Size: 239 pages

SOLD
---
Publisher:
---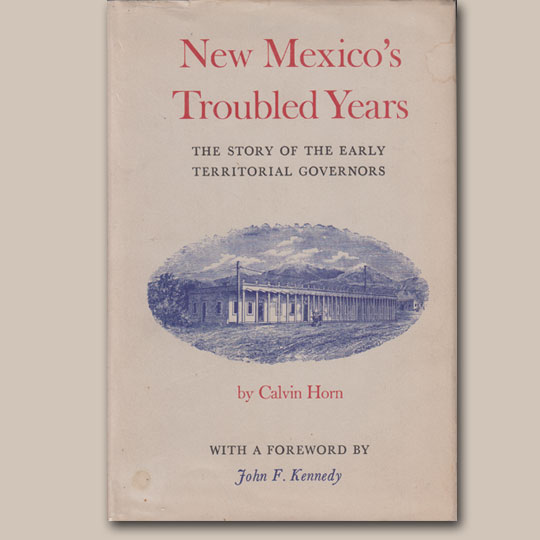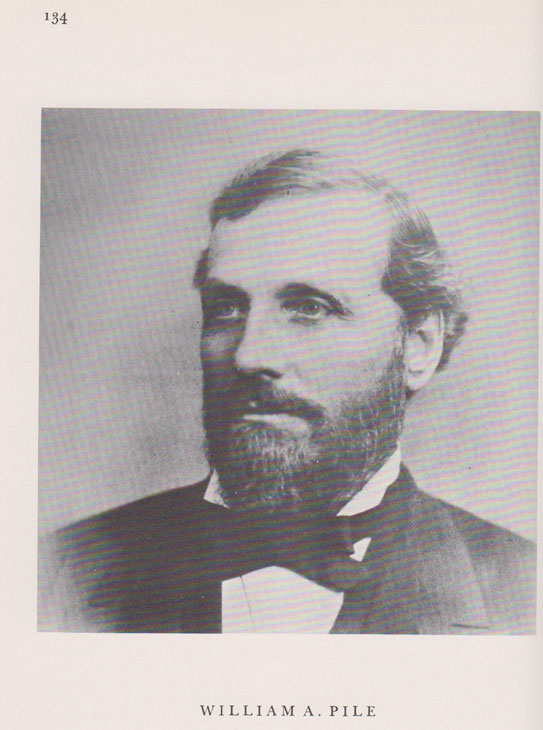 Click on image to view larger.
---