NO QUARTER GIVEN
---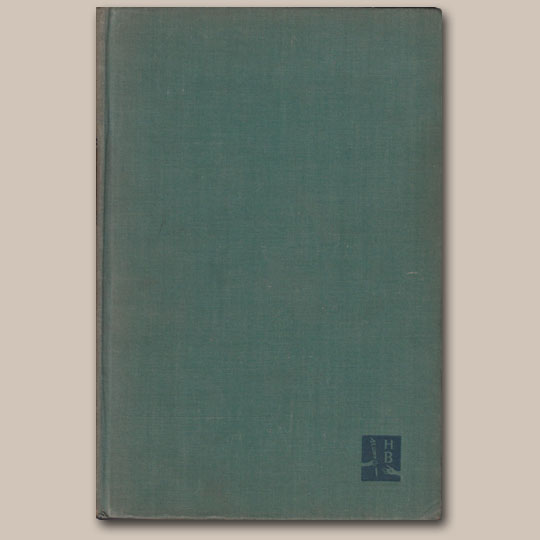 + Add to my watchlist

Forward to Friend
Paul Horgan (1903 – 1995)
Subject: New Mexico
Item # C3602F
Date Published: Hardback, first edition, 1935
Size: 586 pages
Price:

$25.00
NO QUARTER GIVEN By Paul Horgan
Publisher: Harper & Brothers Publishers, New York and London, 1935
Hardback, first edition, 1935. Green fabric cover on board with title, author and publisher listed on spine. 586 numbered pages. Interior pages in very good condition.
Table of Contents
The table of contents lists 75 short chapters which is too long to list by individual chapters in this posting.
Paul Horgan (1903 - 1995) was an American author of fiction and non-fiction, most of which was set in the Southwestern United States. He was the recipient of two Pulitzer Prizes for History. "The New York Times Review of Books said of him, in 1989: "With the exception of Wallace Stegner, no living American has so distinguished himself in both fiction and history."
Horgan moved to Albuquerque, New Mexico, in 1915 from Buffalo, New York. He first came to prominence when he won the Harper Prize in 1933 for The Fault of Angels, one of his books not set in the Southwest, but drawn instead from his New York experiences. He received a Guggenheim Fellowship in 1947. He twice won the Pulitzer Prize for History, first in 1955 with Great River: The Rio Grande in North American History and then, once again, in 1976 with Lamy of Santa Fe. Both these books broke new ground in New Mexican history. Great River is considered a classic in the historical literature of the American southwest. It is especially noteworthy as the first attempt to describe, for a general audience, the pueblo culture of the Anasazi, as well as the colonial Spanish experience in New Mexico. Horgan's description of the Anglo-Americans who entered and eventually conquered Texas and New Mexico is also regarded as one of the most accurate narratives of southwestern history during this time period.
No Quarter Given is a full bodied, rich-blooded, long novel dealing with the lives of Edmund Abbey, a promising composer, his pleasure-seeking wife, her admirers, the step-son Dave, an address whose personality fills certain needs in both Edmund's and Dave's lives, and an impressive cast of directors, singers, artists, doctors and priests.
Though the scope of the actual story is limited to about a year, a skillful use of flashbacks fills in the background. It's a book with a wide market. It reads well and will be of interest to anyone living in Albuquerque or Santa Fe as the setting is Albuquerque and Santa Fe.
Paul Horgan (1903 – 1995)
Subject: New Mexico
Item # C3602F
Date Published: Hardback, first edition, 1935
Size: 586 pages
Price:

$25.00
---
Publisher:
---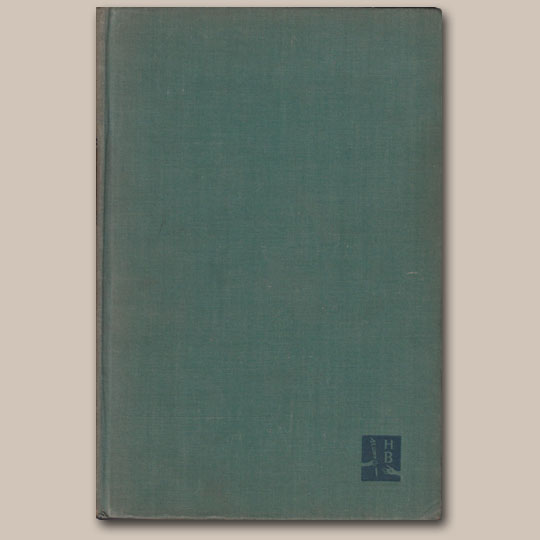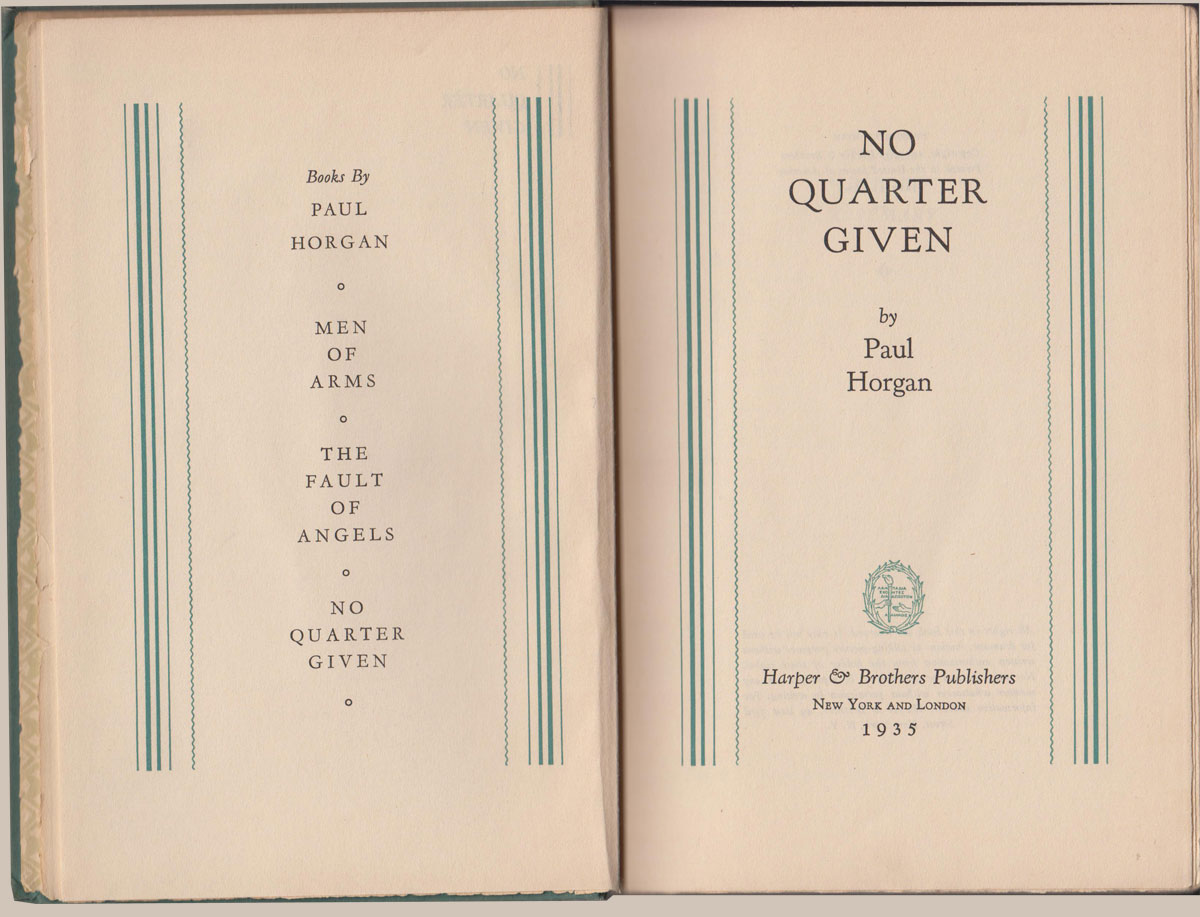 Click on image to view larger.
---