POTS POSE PROBLEMS
---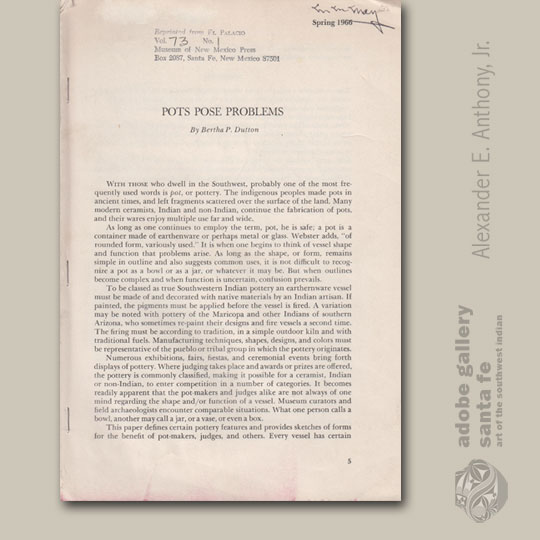 + Add to my watchlist

Forward to Friend
Bertha Pauline Dutton (1903-1994)
Subject: Native American Pottery
Item # C4025F1
Date Published: Reprinted from El Palacio, Vol. 73, No. 1, Spring 1966
Size: 11 pages
Price:

$20.00
POTS POSE PROBLEMS by Bertha P. Dutton
Reprinted from El Palacio, Vol. 73, No. 1, Spring 1966
Museum of New Mexico Press
This article was originally published in El Palacio in 1966, on pages 5 through 15. It was reprinted as a separate publication, without cover, stapled at the spine.
"To be classed as true Southwestern Indian pottery an earthenware vessel must be made of and decorated with native materials by an Indian artisan. If painted, the pigments must be applied before the vessel is fired. A variation may be noted with pottery of the Maricopa and other Indians of southern Arizona, who sometimes re-paint their designs and fire vessels a second time. The firing must be according to tradition, in a simple outdoor kiln with traditional fuels. Manufacturing techniques, shapes, designs, and colors must be representative of the pueblo or tribal group in which the pottery originates.
"This paper defines certain pottery features and provides sketches of forms for the benefit of pot-makers, judges, and others. Every vessel has certain features in common with every other vessel: the features, in turn, appear in varying ways…."
Bertha Pauline Dutton (1903-1994)
Subject: Native American Pottery
Item # C4025F1
Date Published: Reprinted from El Palacio, Vol. 73, No. 1, Spring 1966
Size: 11 pages
Price:

$20.00
---
Publisher:
---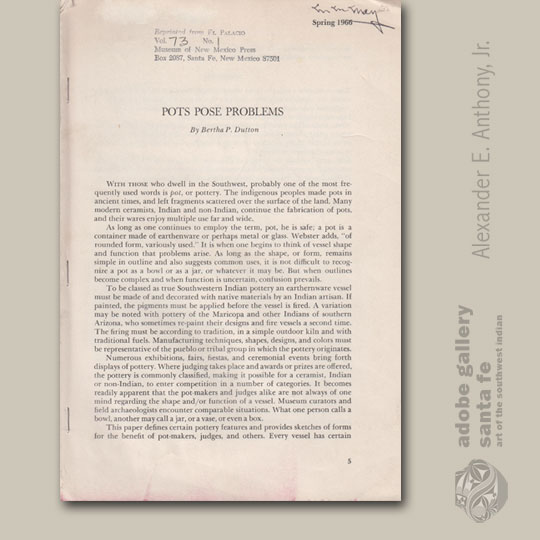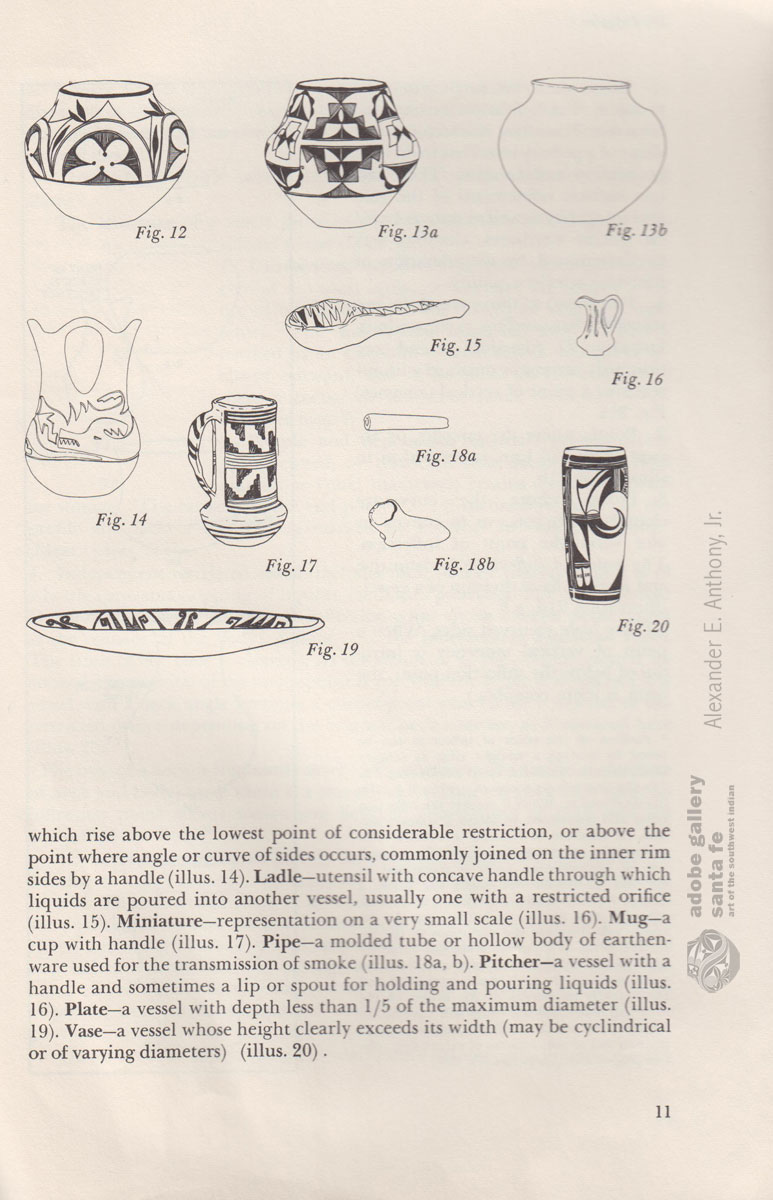 Click on image to view larger.
---