PUEBLO ANIMALS AND MYTHS [SOLD]
---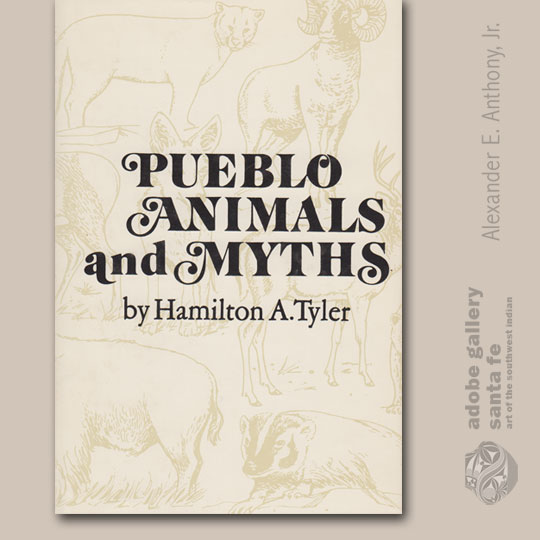 + Add to my watchlist

Forward to Friend
Hamilton A. Tyler
Subject: The Pueblo Indians
Item # C3867N
Date Published: Hardback with slip cover, first edition, 1975
Size: 274 pages

SOLD
PUEBLO ANIMALS AND MYTHS by Hamilton A. Tyler
University of Oklahoma Press, Norman
Hardback with slip cover, first edition, 1975, 274 pages
CONTENTS
Preface
I. Badger
II. Pronghorn Antelope
III. Deer
IV. Bison, or American Buffalo
V. America Elk and Mountain Sheep
VI. Rabbits
VII. Coyote and Kin
VIII. Bears
IX. Mountain Lion and Related Gods
X. Animals Souls and Animal Gods
Bibliography
Notes
Index
Map of Pueblo Territory
The Pueblo World
From the Slip Cover
Though the Pueblo Indians of the Southwest were mainly an agricultural people, they were intensely interested in the animals who shared their domain. They had a veritable pantheon of animal gods: badger, pronghorn deer, buffalo, elk, mountain sheep, rabbits, coyotes, bears, and mountain lions. The animals had special ceremonial and ritualistic powers. Bears and mountain lions, for example, provided powers that could be used for healing, for war, and for the hunt. Deer provided rain for crops. Other animals had special significance in ceremonial practices and official duties.
The author tells many animal tales, often in the style of the Indians themselves, reflecting their concepts of the animals. He also relates the Pueblos' view of animals and animal gods to the larger panorama of early religion. It is a penetrating look at the way animals were viewed by a culture "unfettered" by scientific presuppositions.
Author's Biography
Hamilton A. Tyler, a native of California, attended the University of California, Berkeley. He has long had a deep interest in the Pueblo Indians, particularly in how they explained their place in their world. He is also the author of Pueblo Gods and Myths.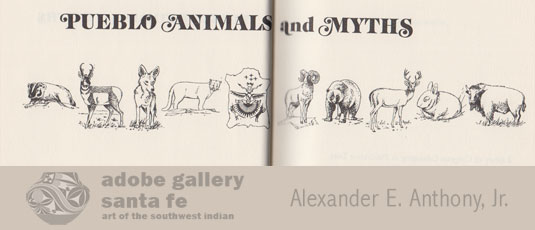 Hamilton A. Tyler
Subject: The Pueblo Indians
Item # C3867N
Date Published: Hardback with slip cover, first edition, 1975
Size: 274 pages

SOLD
---
Publisher:
---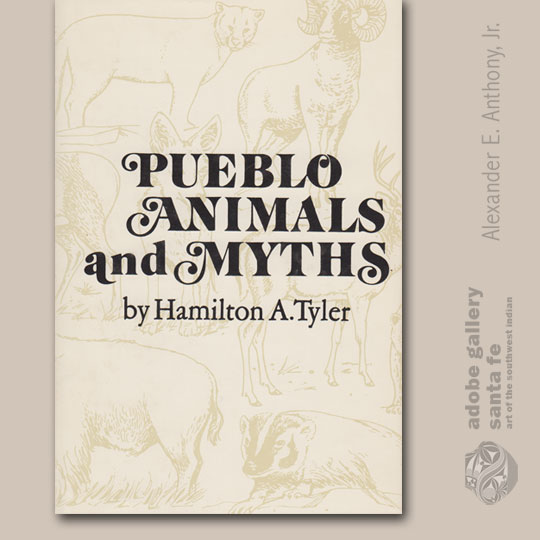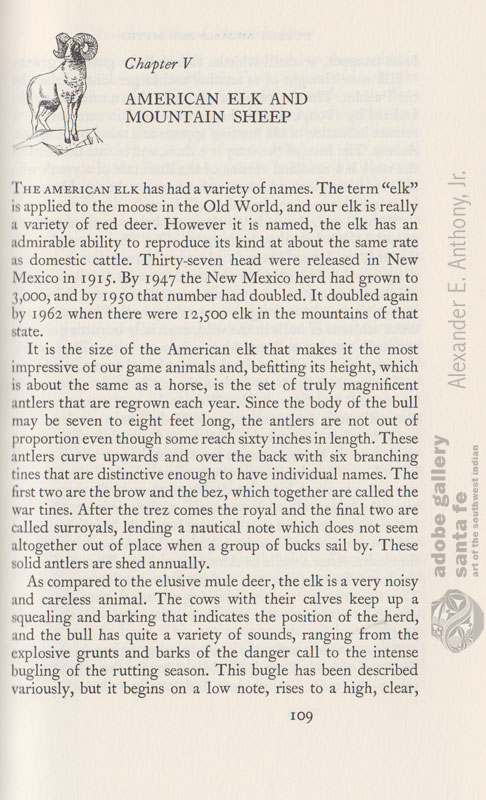 Click on image to view larger.
---