THE AMERICAN WEST: The Modern Vision [SOLD]
---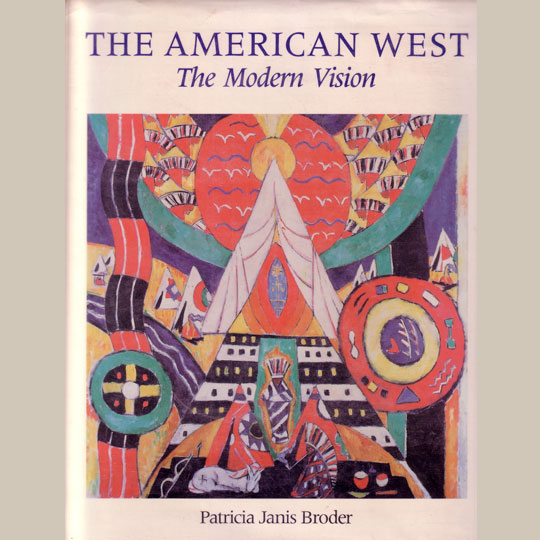 + Add to my watchlist

Forward to Friend
Patricia Janis Broder
Subject: Western Artists
Item # C4076W
Date Published: First edition, hardcover with slip jacket, 1984
Size: 350 pages

SOLD
THE AMERICAN WEST The Modern Vision
Patricia Janis Broder
Publisher: New York Graphic Society
First edition, hardcover with slip jacket, 1984, 350 pages, beautifully illustrated in color and black and white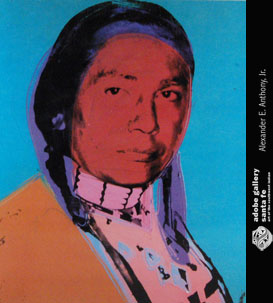 CONTENTS
Foreword by Charles C. Eldredge
1. The Twentieth-Century West Fantasy and Fact
2. The American Impressionists
3. Robert Henri The Artist as Pioneer
4. John Sloan's New Mexico A Celebration of Life
5. The Realist Vision The Life and the Land
6. Modernism The Legacy of Alfred Stieglitz and the Armory Show
7. Marsden Hartley In Search of American Icons
8. Georgia O'Keeffe A Visionary Realist
9. John Marin A Watercolor Legacy
10. New Images of Taos
11. Modernism in Santa Fe
12. American Indian Modernists. Native artists included are: Dan Namingha, Oscar Howe, Joe H. Herrera, Delbridge Honanie, Pablita Velarde, Milland Lomakena, Neil David, Sr., Tony Da, Charles Lovato, Helen Hardin, Gilbert Atencio, Michael Kabotie, R. C. Gorman, Al Momaday, Rance Hood, Jerry Ingram, Fritz Scholder, Earl Biss, T. C. Cannon, Delmar Boni, Billy Soza War Soldier, Alfred Youngman, Robert Penn, Frank LaPena, Kevin Red Star, Jaune Quick-to-See Smith, Randy Lee White, Donald Montileux, Nadena Agard, Linda Lomahaftewa, Neil Parsons, and Joe Baker
13. New Directions
14. A Return to Realism
15. The Modern Vision Continuity and Change
From the Jacket:

THE AMERICAN WEST: The Modern Vision

The land, the light, and the culture of the American West have long captured the imagination of painters. But while the artists who saw the West as romance - as the paradisiacal Eden, the wilderness to be conquered, the land of the Noble Savage - have long been hailed as portrayers of the region, the contributions of those who rejected that idealized approach have been overlooked. Possessors of a modern vision, they have aimed to depict the West (both sym­pathetically and satirically) as a special world that is also a vital part of the twentieth century.

These artists are in the mainstream of American art. Yet, with the exception of Georgia O'Keeffe, their interest in the West has been little recog­nized. Many of the great figures of twentieth­ century American art were attracted there: from Robert Henri, John Sloan, Stuart Davis, Mars­den Hartley, John Marin, and Edward Hopper of earlier generations, through O'Keeffe and painters of today like Fritz Scholder, Andy War­hol, Roy Lichtenstein, Wayne Thiebaud, Harold Joe Waldrum, and the contemporary Native American artists. These men and women not only shaped new ways to express the Western experience, but were also, in turn, greatly influ­enced by the radically different landscape and the native art and culture they found in the West. Their motives and styles are as diverse as modern painting itself; what they have in com­mon is a vision of the West not as a world of escape but as a symbol of vitality and of the future.

The American West: The Modern Vision is the first book to document this significant part of the journey of American art to find its own voice. The work of 131 artists is lavishly illustrated in nearly 400 plates, 100 of them in color. Charles G. Eldredge, director of the Smithsonian's Na­tional Museum of American Art, contributes a foreword.
Patricia Janis Broder
Subject: Western Artists
Item # C4076W
Date Published: First edition, hardcover with slip jacket, 1984
Size: 350 pages

SOLD
---
Publisher:
---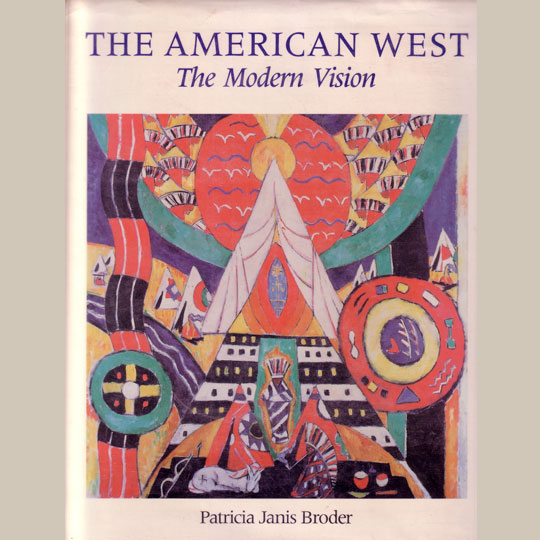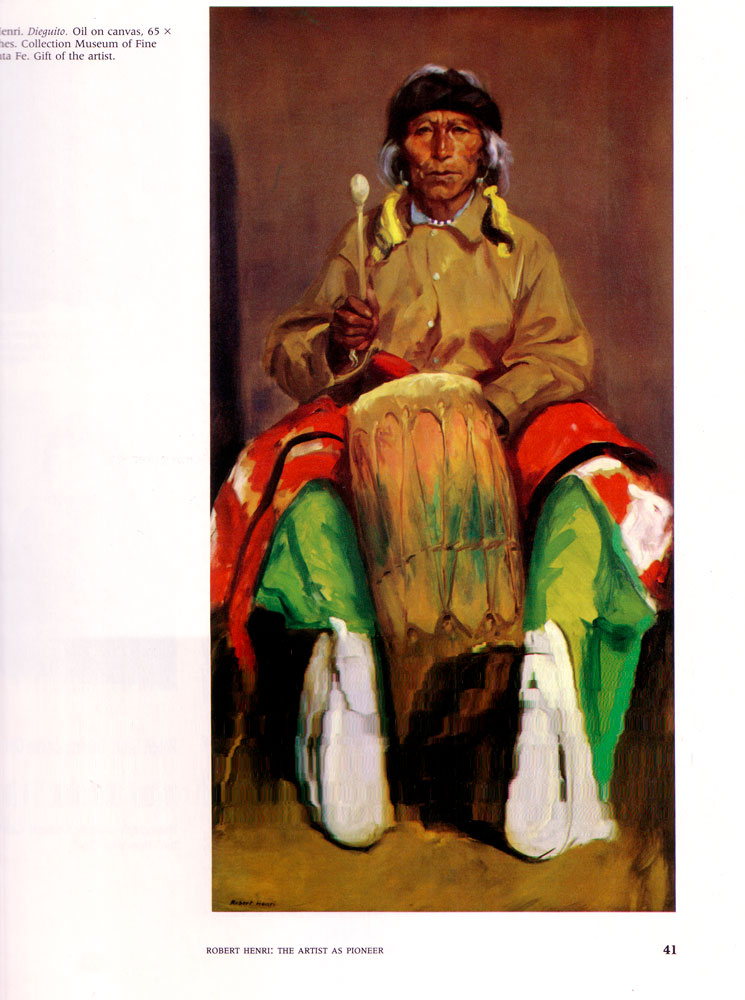 Click on image to view larger.
---