The Indians of the Terraced Houses by Charles Francis Saunders [SOLD]
---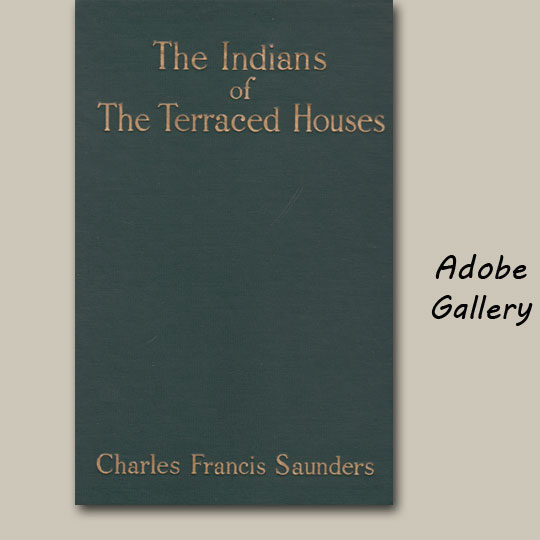 + Add to my watchlist

Forward to Friend
The Indians of the Terraced Houses
by Charles Francis Saunders
Publisher: G. P. Putnam's Sons, New York
First Edition, hardback, 1912, green cloth with gilt lettering on spine and front, 293 pages. Illustrated with photographs.
---
This is a fascinating book on the pueblos of New Mexico, written by a couple who traveled in New Mexico, on wagons and horses, in the first decade of the nineteenth century. Their intent was to spend a week in New Mexico, but that extended to weeks as they visited and stayed for a while at each of the pueblos. This book is a record of their visits, what they saw, the people they met, the lessons they learned, and their thoughts on the actions of the government pertaining to the Pueblo Indians.
---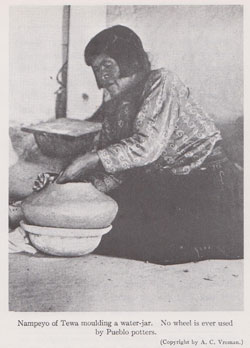 From the New Introduction
The Indians of the Terraced Houses is a narrative of the author's visits to the Indian Pueblos of New Mexico and Arizona between 1902 and 1910. Charles Francis Saunders sought to portray the Pueblo Indians and their way of life as they were prior to the advent of the Bureau of Indian Affairs. He attempted to slow down the loss of the native arts and customs. In this he followed the practice of Frank H. Cushing, Charles F. Lummis, and Marah Ellis Ryan (Indian Love Letters author) when they discussed elements of the Pueblo peoples.
Coming to Santa Fe in 1902, Saunders and his wife ventured to Tesuque Pueblo in a two-horse rig, whetting an interest in Indians that never flagged. Returning to New Mexico and Arizona several times during the decade, he covered all of the independent pueblos. The Indians of the Terraced Houses presents information and ideas concerning the 34 pueblos of New Mexico and Arizona and their peoples in the first decade of the 20th century.
Saunders gives short shrift to the position of those Bureau of Indian Affairs officials who believed that the way to civilization was the "Anglo-American" way of short haircuts, enforced schooling and do away with all that is native in religion and dress. At the time of Saunders' visits, Bureau of Indian Affairs officials sent investigators into the field who brought back reports of "obscene" and "immoral" practices which they considered to be anti-Christian as well. These officials, prodded by over-zealous missionaries, took strong steps to curb such practices.
In this book, Saunders endeavored to show that the Pueblo Indians of the Southwest were experienced stone-house builders and town-dwellers, devotees of peace and order, and were industrious, self-governing agriculturists who had never been at war with the United States.
The photographs taken by the author and his wife do much to bring the book alive to the arm-chair reader who cannot visit pueblo country. They are realistic, but similar ones could probably not be taken today.
Charles Francis Saunders (1859-1941)
Subject: The Pueblo Indians
Item # C4494T
Date Published: First edition, hardback, 1912
Size: 293 pages. Illustrated with photographs.

SOLD
---
Publisher:
---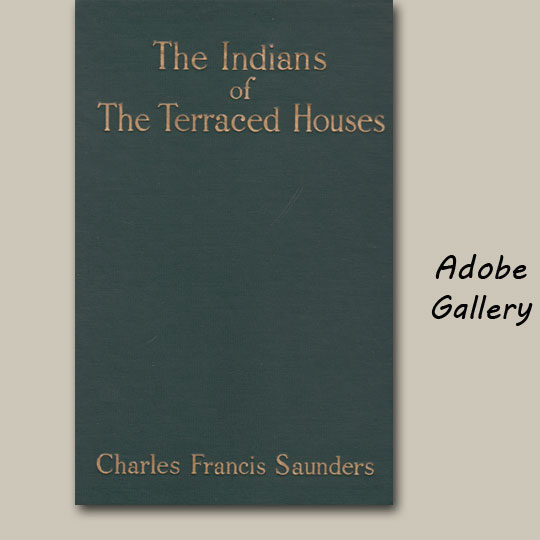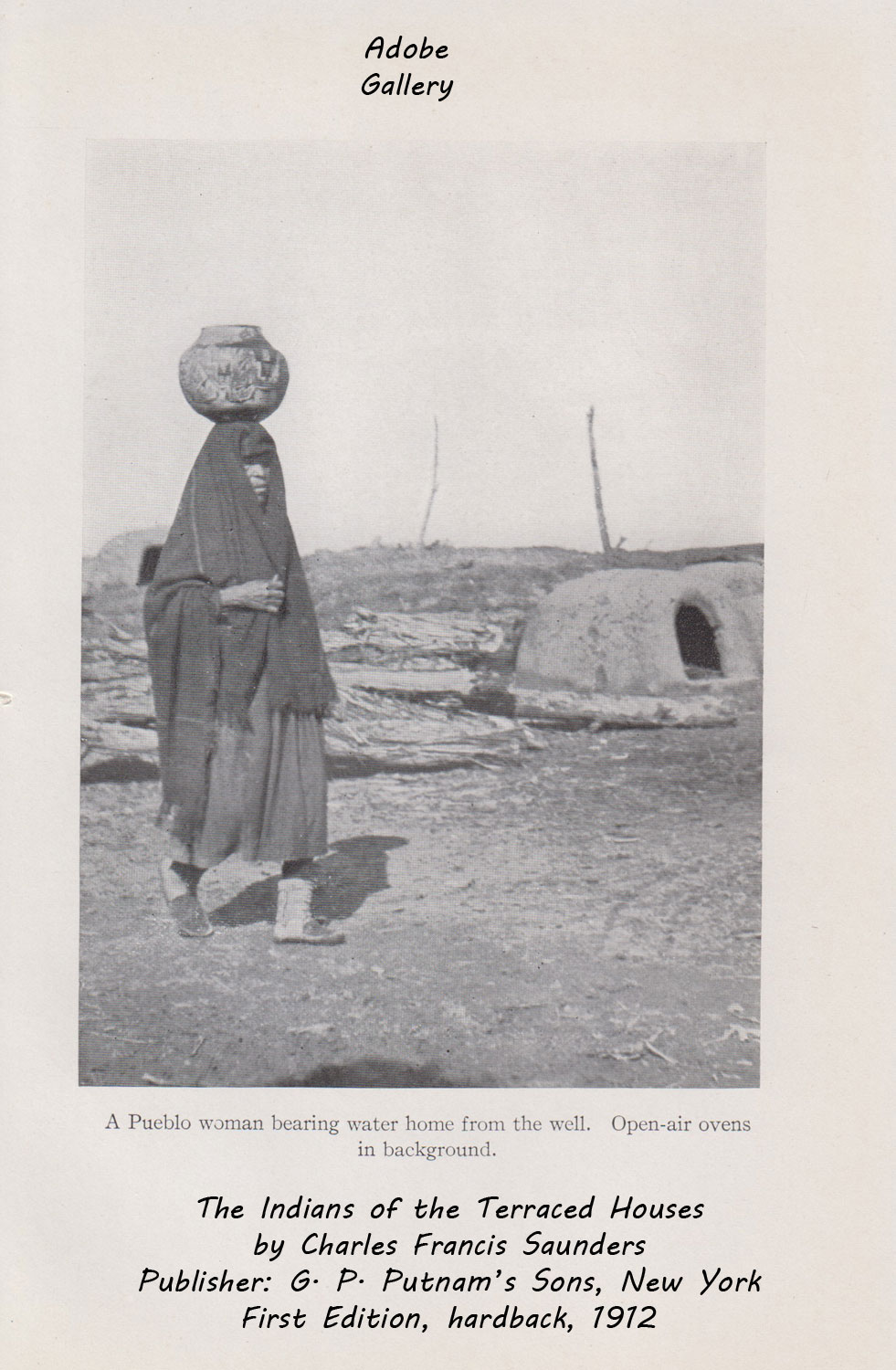 Click on image to view larger.
---