THE NAVAJO a reprint in its entirety of a catalog published by J. B. Moore, Indian Trader, of the Crystal Trading Post, New Mexico, in 1911 [SOLD]
---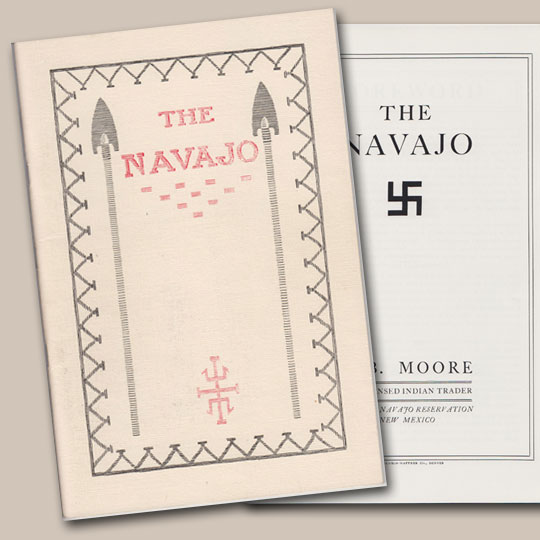 + Add to my watchlist

Forward to Friend
J. B. Moore
Subject: Native American Textiles
Item # C3602P
Date Published: Softcover, 1986 - NEW COPY
Size: 40 pages, many photographs and 31 color plates of Navajo textiles

SOLD
THE NAVAJO a reprint in its entirety of a catalog published by J. B. Moore, Indian Trader, of the Crystal Trading Post, New Mexico, in 1911
Publisher: Avanyu Publishing, Albuquerque
Author: John Bradford (J. B.) Moore
Softcover, 1986, 40 pages, new copy, many photographs and 31 color plates of Navajo textiles.
---
PREFACE [J. Brent Ricks and Alexander E. Anthony, Jr.]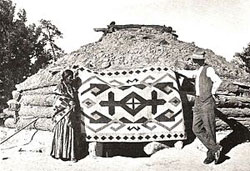 "The year was 1896 and a new trader had just taken up residence on the Navajo Reservation. His name was John B. Moore and the trading post was at Crystal, N.M. J.B. Moore and the Crystal Trading Post were to have a very marked and lasting effect on Navajo Indian weavings. These two names are instantly recognizable to everyone knowledgeable about Navajo weaving. Yet, despite that, not much is known about Mr. Moore and his trading post. His influence was felt across the reservation and across the entire United States because J.B. Moore was the first Indian trader to produce for distribution an illustrated, color, mail-order catalog featuring the rugs woven by these Native Americans.
"That catalog, entitled 'The Navajo,' was printed in 1911. Original copies of the catalog have become extraordinarily rare, often fetching prices in excess of $500.00 when one can be found. Because of its scarcity and its historical importance, we are very pleased and proud to be able to reprint, for the first time since 1911, the entire J.B. Moore Crystal Trading Post catalog. This reprint also features in full color reproductions, the original color plates which were the first ever done of Navajo rugs! Mr. Moore's narrative provides a fascinating insight into the world and the mind of this early Indian trader.
"It is our desire to make this catalog available to scholars, collectors and students of this Navajo art form and, by its availability, to educate and enlighten them to the way things were at the beginning of the twentieth century. We extend our thanks to Ernie Bulow, Buffalo Medicine Books, Gallup, N.M. for providing us with the original material from which this edition is reprinted without change."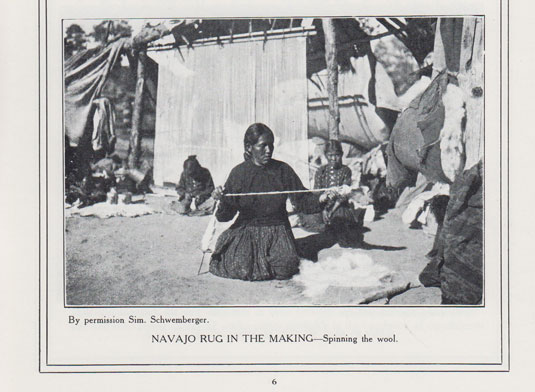 J. B. Moore
Subject: Native American Textiles
Item # C3602P
Date Published: Softcover, 1986 - NEW COPY
Size: 40 pages, many photographs and 31 color plates of Navajo textiles

SOLD
---
Publisher:
221 Canyon Road
Santa Fe, NM
505-955-0550
info@adobegallery.com
http://avanyupublishing.com
---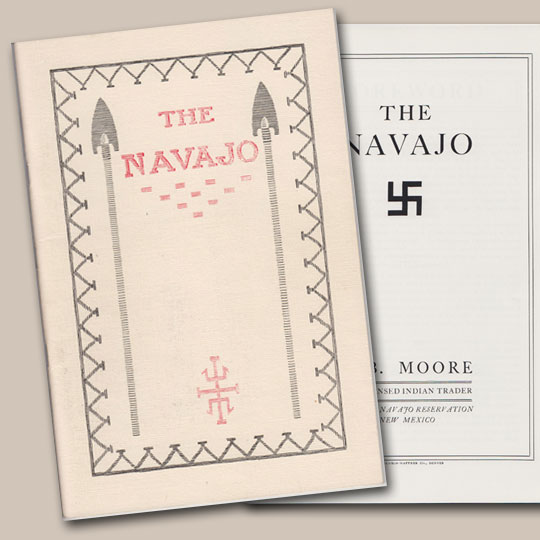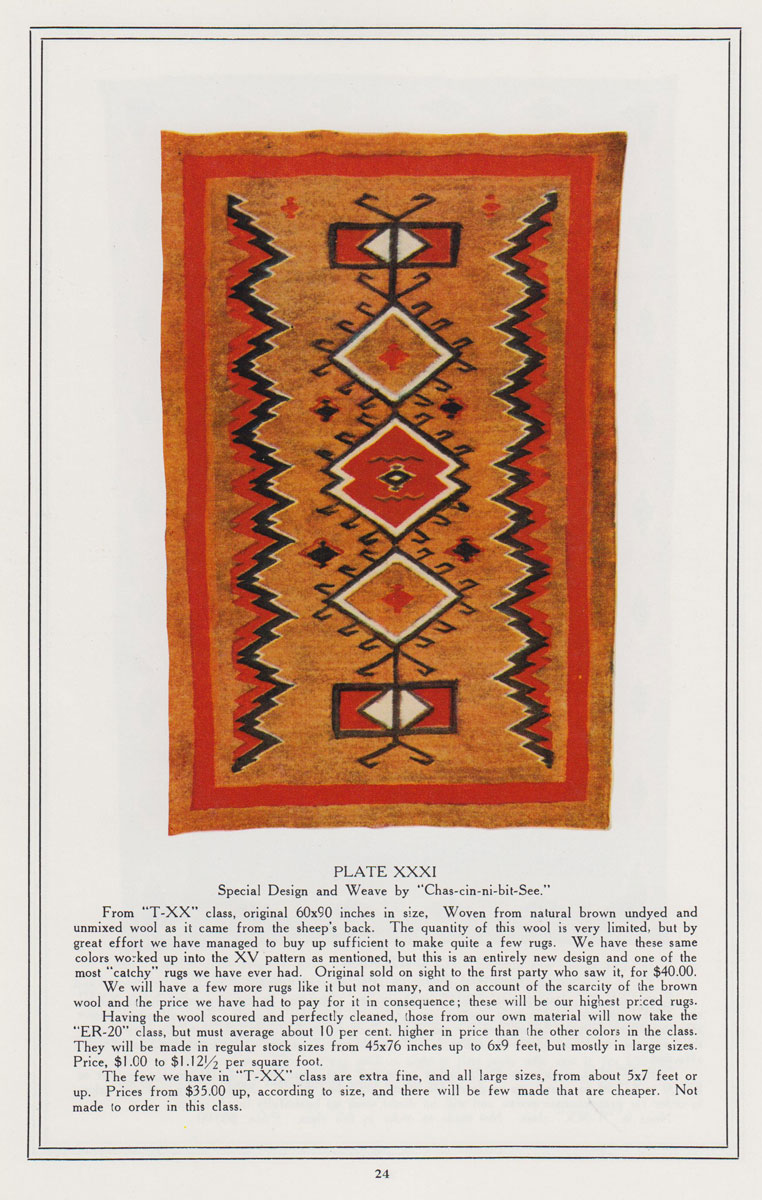 Click on image to view larger.
---