THE PEOPLE—They Call Themselves Diné (Arizona Highways) [SOLD]
---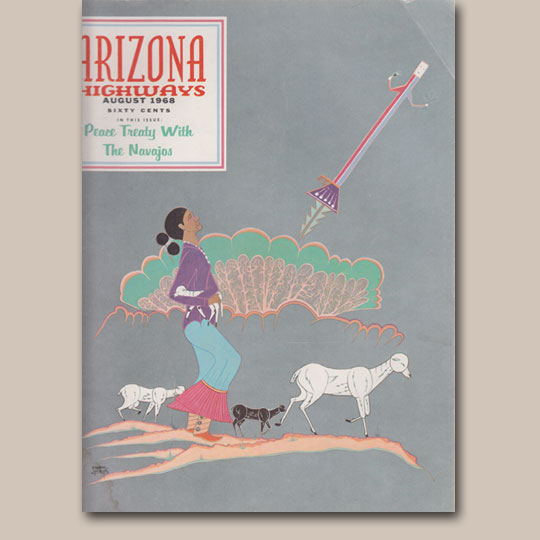 + Add to my watchlist

Forward to Friend
Subject: Diné - Navajo Nation
Item # C3826L
Date Published: Arizona Highways, Vol. XLIV, No. 8, August 1968
Size: Softcover, staple bound, 40 pages.

SOLD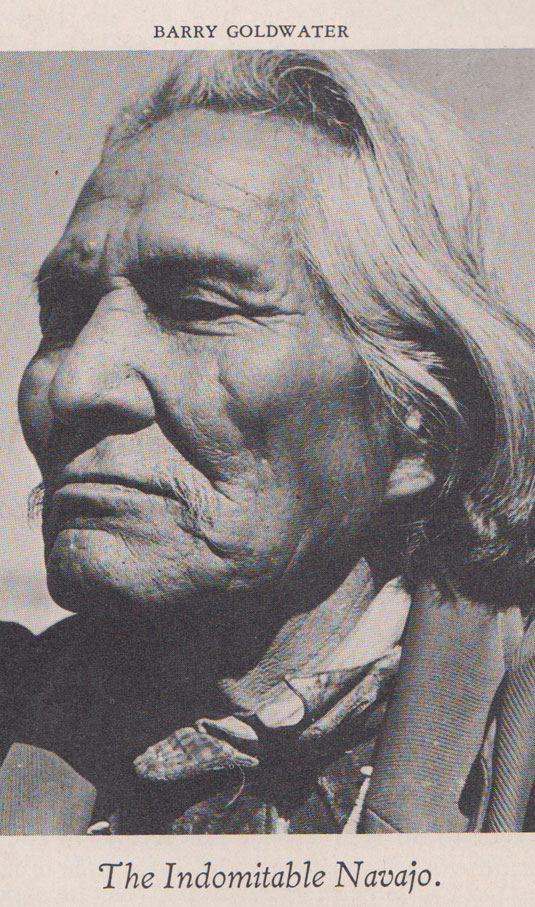 THE PEOPLE—They Call Themselves Diné
In Arizona Highways, Vol. XLIV, No. 8, August 1968
Softcover, staple bound, 40 pages.
Illustrated in color by Harrison Begay, Ray Manley, Gerard Curtis Delano, Josef Muench, James Wayne Yazzie, Beatien Yazz, and Stanley Batisse. Also, black and white illustrations and photographs.
Articles
Peace Treaty with The Navajos
The Indestructibles
Delano—Beauty in Navajoland
Mother Earth
One hundred years ago (1868) the Navajo and the United States of America signed a formal treaty of peace, beginning what tribal leaders in this commemorative Centennial Year term the Century of Progress (1868-1968). That century began with the Navajos in most pitiful condition—victims of a bitter, scorched-earth policy to subdue them; victims of the terrible "Long Walk;" victims of four deplorable years of cruel confinement at Bosque Redondo in New Mexico, four long years of want, hardship and suffering.
That century saw much progress for The People, especially so in its last twenty-five years. This issue of Arizona Highways is a tribute to the Diné and their harsh history.
Condition: water spot on lower left corner of magazine cover. No damage to interior.
Subject: Diné - Navajo Nation
Item # C3826L
Date Published: Arizona Highways, Vol. XLIV, No. 8, August 1968
Size: Softcover, staple bound, 40 pages.

SOLD
---
Publisher:
---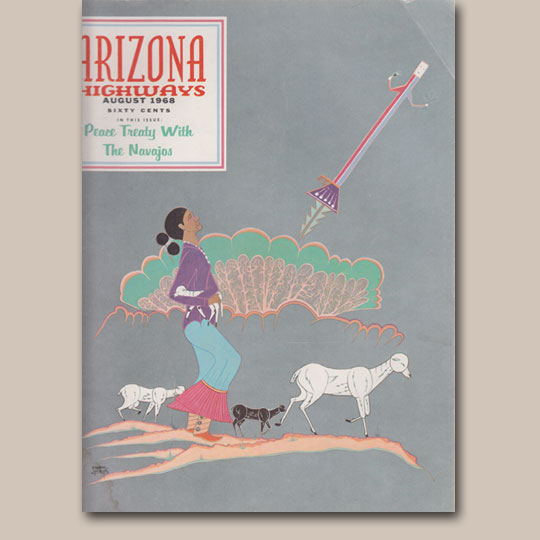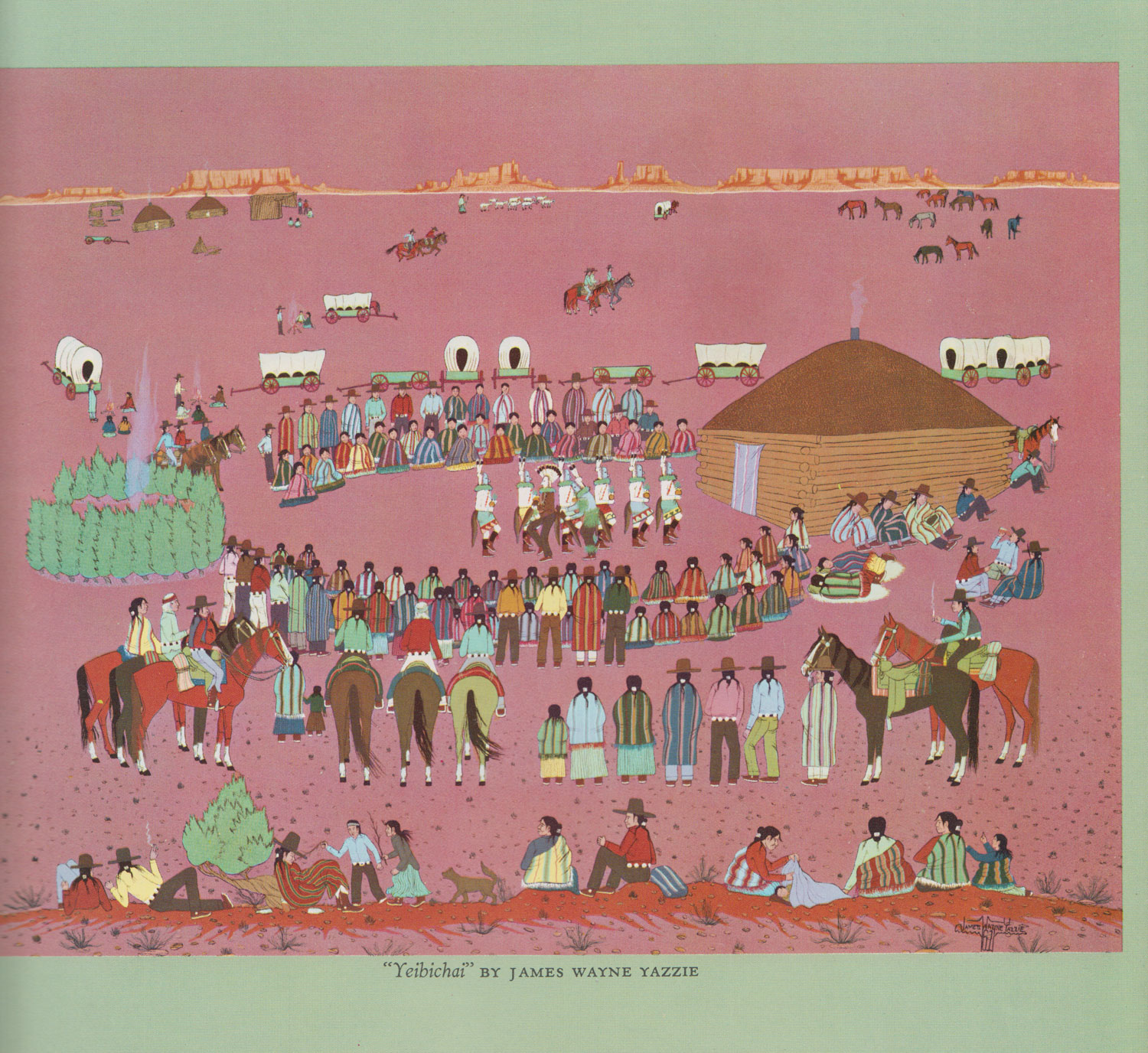 Click on image to view larger.
---